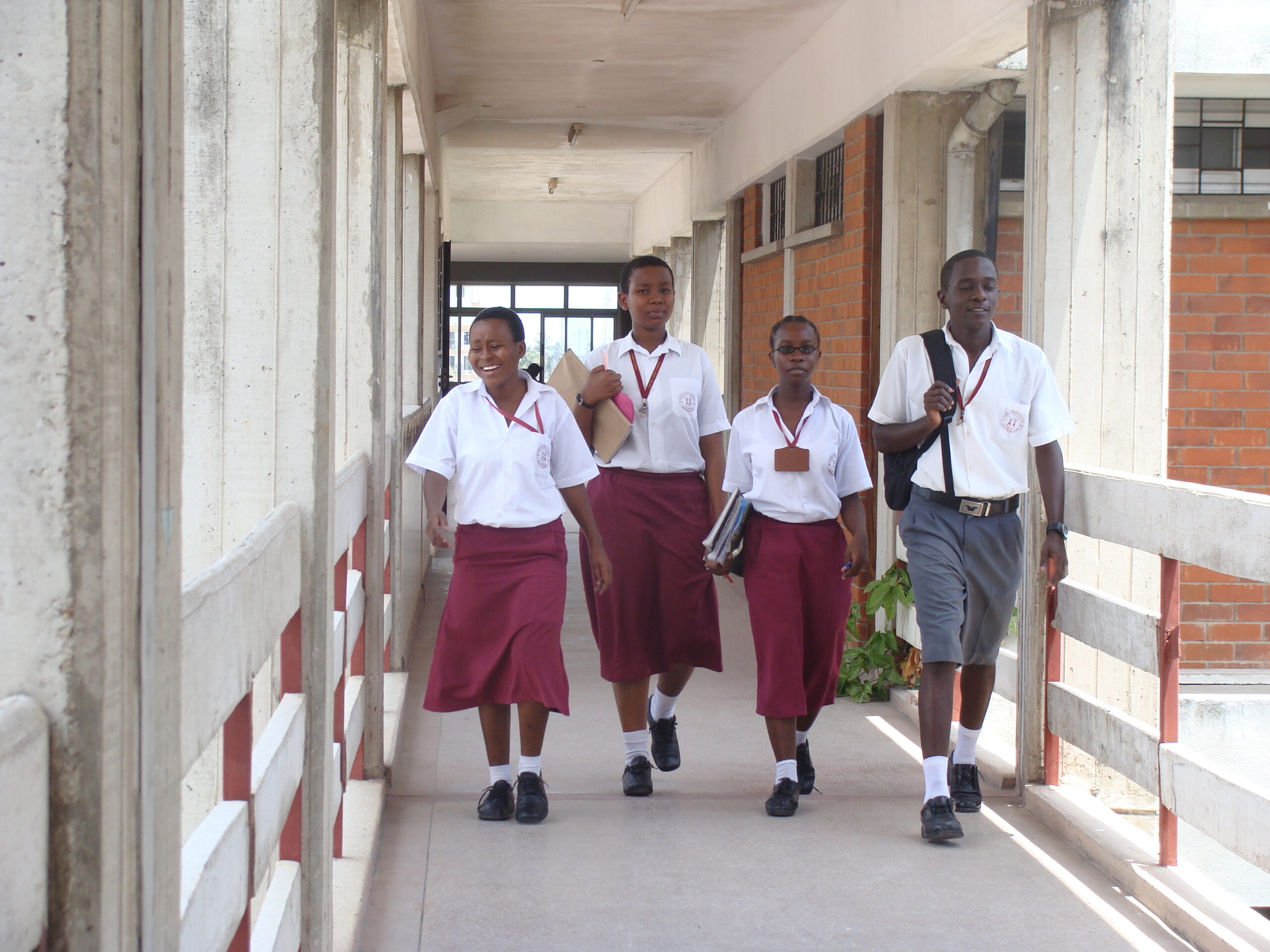 Brief History
Loyola High School (Dar es Salam) was formed in 1989 when the late Fr. Louis Plamondon, SJ was appointed to organise the building project. It was decided that Dar es Salam in Tanzania was the area in greatest need of good schools. Of the many plots offered by the Tanzanian government, Mabibo Farasi was the suburb chosen by the Jesuits for building. They wished to offer quality education for those who could not afford to study otherwise. The first building (Block V) began in 1994 and was completed in 1995, followed by the Jesuit residence, Block VI and the temporary canteen in 1996. This was followed by Block IV in 2000, Block III in 2002 and the chapel was recently completed on 4 May 2011.
In July 1995, Fr. Richard Twohig, SJ from the Detroit Province of the Society of Jesus, arrived as the first Headmaster of the school. He admitted the first batch of students: 70 girls and 70 boys for the first Pre¬-Form One (now known as HDP) program. Hence Loyola is a mixed school.
Loyola was officially inaugurated by the Provincial Superior Fr. Fratern Masawe, SJ on October 5, 2002.
Students and Staff
At present Loyola has a total of one thousand four hundred and thirty eight (1438) students, out of whom 439 are girls and 949 are boys.
With regard to staff, there are 63 teachers out of whom 17 (30%) are female and the rest are male. Of these, 51 hold a bachelor's degree, 5 hold a master's degree and 7 hold a diploma.
School Mission
Inspired by Jesuit intellectual tradition, Loyola High School educates young people to become morally responsible men and women for others who think critically, act wisely, and work skillfully to advance the common good.
School Motto: Men and Women for Others!
Programmes
Among the programmes at Loyola High School are the following:
• Feeding: All students are offered breakfast and lunch. The programme began in 2003 to address the problem of some children failing to buy food for themselves.
• Grant in Aid: The school supports approximately 5% of students every year through an endowment fund invested in the United States. These children have their school fees paid for either entirely (about 3% of them) or in part (about 2%). Those supported are from poor families.
• PTA Orphans Fund: This is a fund started last year by the Parent-Teacher's Association. It is supported by the parents each of whom contributes about 3 US dollars per year per child studying at the school. The fund is designated to support children who become orphaned after joining here, and thus risk dropping out of school because of the death of their parents.
• CYP: Committed Youth for the Poor is an organization started by students themselves to support poor people in general and poor students in particular. The organisation gets money through conducting raffles, showing movies to fellow students, soliciting funds from students and staff through special forms etc.
• COMMUNITY SERVICE: This is a programme which reaches out to the outside community where students learn to put their generosity into practice. They go out to different places notably orphanages, remand prisons for children, homes of the sick and elderly etc. to visit those in need.
Funding
The school depends entirely on school fees paid by students. At present the school fees are at an average of $800 per student per year. None of the requirements of the school is funded either by the government or by any agency or organisation, except for the newly-completed chapel.
To find out more about the school log on to their website www.loyola.ac.tz