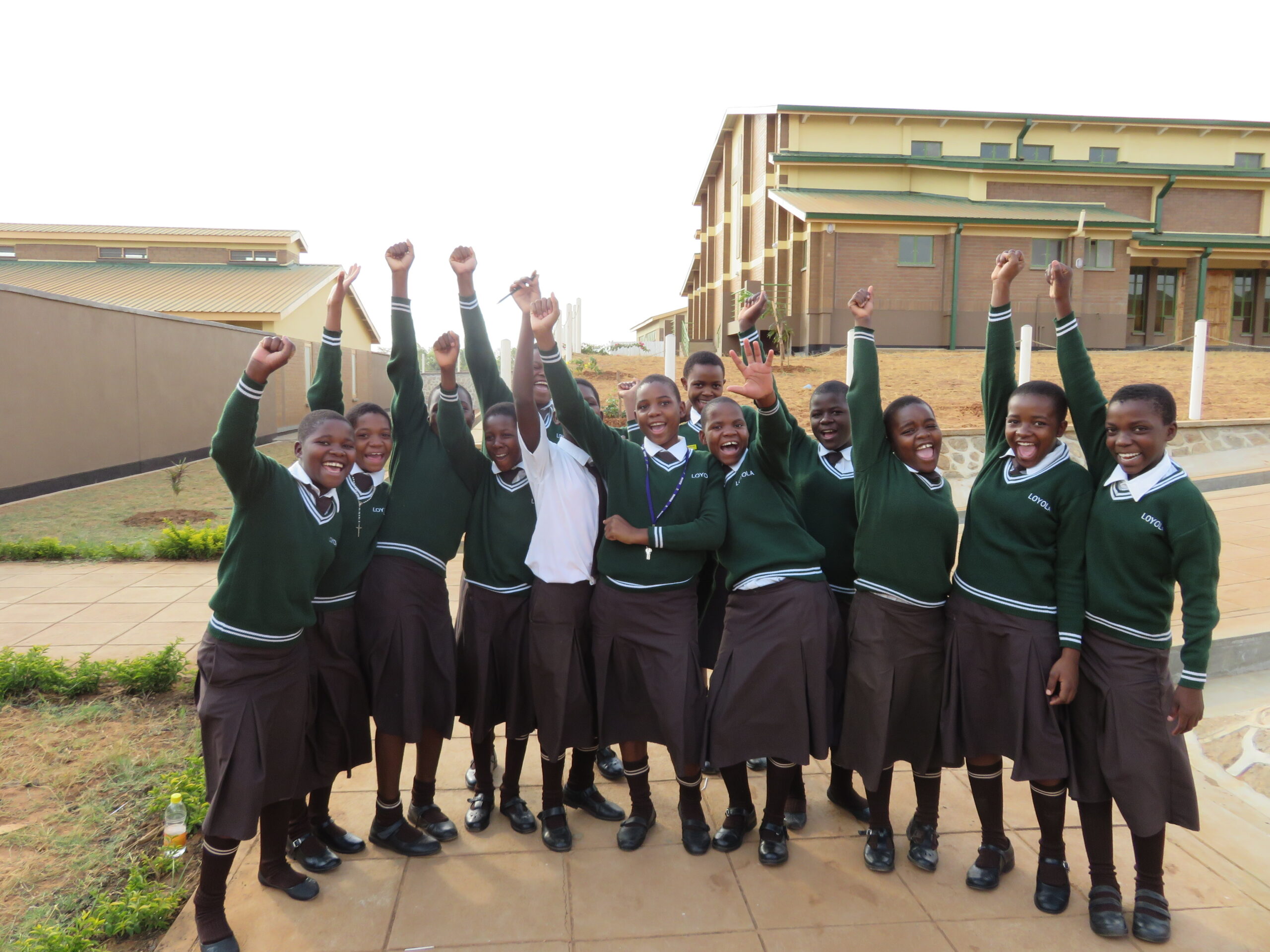 Malawi is one of the poorest countries in the world, ranking 171 out of 187 on the United Nations Human Development Index. But it is a peaceful country, with democratic institutions and multiple natural resources. Something that has hindered its greater development is a poor educational system that is very inadequate for the population. Less than 35% of young people have access to secondary education, with less than 30% of girls actually entering this phase of education.
To make an effort to deal with this challenge, the Zambia-Malawi Jesuit Province is establishing Loyola Jesuit Secondary School (LJSS). An "option for the poor"
Located in Kasungu, a poor rural area 120 km outside the capital city, Lilongwe, where less that 25% of the youth (less than 20% of the girls) attend secondary school
Co-educational to promote gender-equity
Boarding for all 550 students to provide a total learning environment
"Grant-aided"' which means the Government of Malawi pays teachers salaries, making the fees very modest and more accessible to families of lesser means
Our LJSS Vision is to produce graduates who are persons of competence, commitment, conscience and compassion, who are aware of their responsibility to contribute to the transformation and development of Malawian society according to Christian values.
Our LJSS Mission is to provide a quality secondary education to girls and boys that embody the characteristics of Jesuit education with special commitment to the less privileged and to character formation based on Christian values.
Our LJSS students will follow a government-approved syllabus which the school plans to expand and improve through an emphasis on the values of Ignatian pedagogy. Thus the curriculum will merge academic excellence with appropriate life-skills training and character formation. We will emphasise the Jesuit commitment to form "women and men for others", with a call to come to LJSS to learn not just to make a living but to make a difference!
With substantial assistance from Jesuits around the world, church organisations, government of Malawi, foundations and private donations, we have been able to launch construction of Phase One on 22 hectares in Kasungu, close to the town centre. This will be completed in time to enroll 144 young women and men in September 2015.
We are now raising funds for construction of Phase Two buildings (more classrooms and hostels, chapel and clinic, and for the furniture and equipment necessary for a good secondary school (computers, science lab materials, library books, sports gear, etc.).We encourage friends to go to our website www.loyola-malawi.org which contains our recent blogs, to discover our needs and different ways of assisting us, thank you.
With your prayers, suggestions and donations, you can help our motto come true in the hearts of all connected with LJSS, that our school really can be: "A fire that kindles other fires"