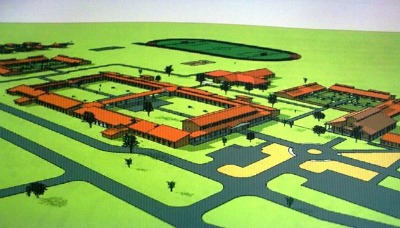 Let's Hear It For Girl Power
By Peter Henriot, SJ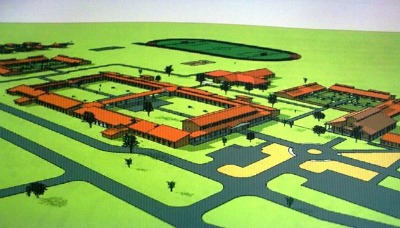 What would it take to make a real difference in a small African country faced with a huge poverty problem? ""Huge" in the sense that the majority of the people struggle to get by on the equivalent of US$1 a day, and the United Nations ranks this country 171 out of 187 on its ""human development index". That index measures life's basics such as life expectancy, literacy, and access to food. How can a country with lots of natural resources – land, water, agriculture, fish, timber – turn the corner and begin to really develop in a way that benefits all the people?
I live in just such a country: Malawi, in the southern part of Africa, a former British colony, a country with great potential but also great problems. How can the potentials effectively be applied to the problems, so that all 15 million Malawians can truly be on the road to sustainable development?
Some people say, ""Bring in the Chinese!" And yes, the Chinese have come and are building a lot of roads, hotels, stadiums. Others say, ""More technical assistance, like computers from the European Union." And yes, that assistance does come and is used by some. Others even argue, ""Follow the advice of the US and plant more GMOs – genetically modified maize, cotton, ground nuts, etc." Well, for the moment, complete adoption of the GMO approach is temporarily on hold.
It is very obvious that there simply will be no development in a country like Malawi if the people don't have a chance for good education. Education of the people is essential.
That basic fact is what has motivated the Jesuits of the Zambia-Malawi Province to undertake a new and challenging project in Malwai – the establishment of Loyola Jesuit Secondary School (LJSS). Jesuits have been in the education business since our founding over 400 years ago, and our schools are scattered across the world.
I've been involved in development, justice and peace work for many years, including the past two decades in Africa. But I was genuinely surprised – indeed, shocked and saddened – when I learned the disturbing statistic that fewer than 35 per cent of Malawian youth have a chance to attend secondary school, and those who complete four years of that schooling (many drop out), fewer than 45 per cent get passing marks on the final exam. And the figures for young women are much lower.
While primary-school education is supposed to be open for all children, much of it is hampered by lack of qualified teachers, inadequate classroom facilities and insufficient educational materials. And then access to secondary education is denied the majority of youngsters who might manage to complete primary school.
We Jesuits hope to contribute something to overcoming the educational deficit in Malawi when Loyola Jesuit Secondary School opens its doors in another year or so. It really is an ""option for the poor" in many ways. Rather than set up an elite all-boys school located in the capital city, Lilongwe, we Jesuits have chosen to open a co-educational boarding school in Kasungu, a poor rural town 120km (75 miles) from the capital. It will be for 500 students, with explicit commitment to gender equality.
In co-operation with the Government of Malawi, it will be operated as a ""grant-aided school", whereby the Government pays teachers and provides some other needs. This means tuition fees will be much lower than in a private school, making access to Loyola Jesuit more readily available to families of lesser means.
What this will mean in very concrete terms for some students in Malawi can be told in the story of Thandiwe, a young girl living in the vicinity of LJSS. Thandiwe's story as constructed here is a composite of typical features that can be repeated many times throughout Malwai today.
This year Thandiwe will graduate from Standard Eight of a government primary school. And it is anticipated that she will finish with high marks. Thandiwe wants very much to go on to a good secondary school next year and some day to become a nurse, maybe even a doctor. But she worries because most people she knows, especially women, never completed secondary school.
The closest government secondary school to Thandiwe's village home is 8km (five miles) away – a 90-minute walk twice a day. Like most government secondary schools in the Kasungu district, it has no electricity, library, science lab, or even running water. Sixty per cent of the students from these schools generally drop out, and close to half of those who remain fail the final exams.
It's particularly hard for girls to succeed. That's because they are required to cook, clean the house, work in the fields and care for their younger siblings in addition to, or in place of, their studies.
Girls are often sexually assaulted on the way to school, and many drop out due to early pregnancies. A private, well-equipped boarding school could help address many of these problems. But Thandiwe's family simply could not begin to afford the fees at such a private school.
Given this reality, as bright, hard-working and ambitious as Thandiwe is, it's likely that her formal education will simply come to a halt at the completion of her Standard Eight in primary school. Her ambitions for further education that would enable her to make some significant contributions to the real development of Malawi will be stifled. Unfortunately, Thandiwe's situation is all too common in the country, with immediate ill effects and long-term damaging consequences.
What will it take to give Thandiwe an opportunity for a good education and the chance to contribute to the development of her country? In its official documents, the Government of Malawi has emphasised that education through secondary-school level is a basic right, especially for girls. But the budget constraints faced in a very poor country makes the realisation of that right a faraway dream if only the commitment of the Government is relied upon.
We Jesuits are therefore taking up the challenge in Malawi (and in several other African countries facing similar situations) to set up a good and accessible secondary school. With initial support coming mainly from generous church groups in Europe, we are on our way with hopes to enroll young people like Thandiwe by early 2014.
For more information about Loyola Jesuit Secondary School and ways in which you can help us, please go to our website, www.loyola-malawi.org or www.facebook.com/loyolamw.
Article taken from the Tablet Education 19 May 2012