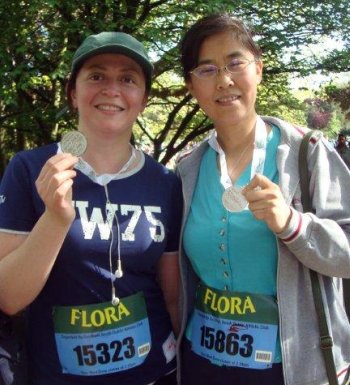 Flora Women's Mini Marathon was a runaway success!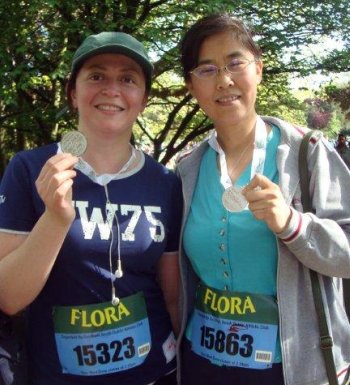 Congratulations to the members of the Mission Office team who took part in the Flora Women's Mini Marathon on Monday 4th June in Dublin. Yanira Romero, Rosa Wang and Orla Ni Sheaghdha all took part in the event at the June Bank Holiday to raise funds for Gonzaga Primary School in Dar Es Salaam, Tanzania. The athletes had been training hard throughout the year for the event and their hard work was well rewarded on Monday when they all crossed the finish line after jogging and walking for 10km.
Over 40,000 women took part in the event raising funds for their chosen charities and the atmosphere was incredible with the people of Dublin lining the streets in support of the athletes. The weather also favoured the runners, joggers and walkers with beautiful sunshine and a bit of a cooling wind. The Mission Office team did themselves proud during the day completing the Marathon in well under two hours.
The Marathon began at 3pm at Fitzwilliam Square just behind St. Stephen's Green. The route was traced through part of the south side of Dublin city including Merrion Square, UCD, and Donnybrook before circling back to St. Stephen's Green where huge crowds were waiting to cheer the athletes at the finish line.
Other members of the Mission Office not running were on hand to lend their support to Yanira, Rosa and Orla as they completed the course. It was a fantastic event and the girls were successful in raising money for a good cause. Well done!