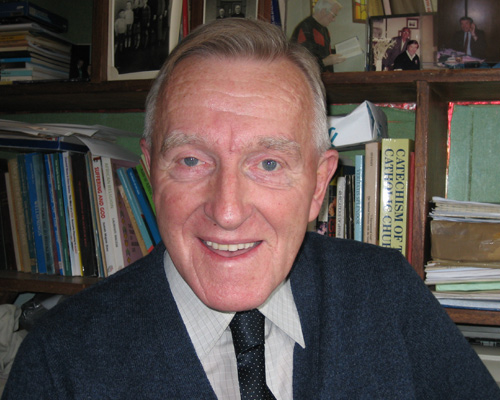 Fr Michael J Kelly SJ was one of the first ten recipients to receive the new Presidential Distinguished Service Award at Aras an Uachtarain on 15th November 2012.
President Michael D Higgins said the new Award allowed the State to formally honour these "exceptional individuals" and to recognize the "sacrifice, support and commitment to Ireland of the wider Irish diaspora in all its diversity".
The Awards are given in recognition of sustained and distinguished service abroad and are divided into five categories – Arts, Culture & Sport; Business and Education; Charitable works; Irish community support; Peace, Reconciliation and Development. Fr Michael J Kelly is well known for his campaigning struggle against the global epidemic of HIV/AIDS.
Click on link to see coverage from RTE news
http://www.rte.ie/news/2012/1115/president-gives-service-award-to-irish-abroad.html