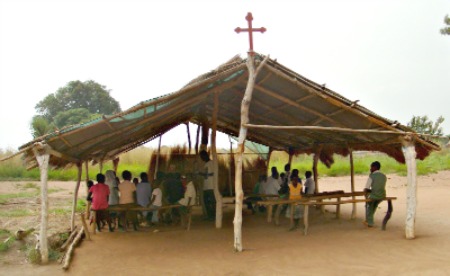 An appeal has been launched by the Irish Jesuit Mission Office to build a chapel for Loyola Jesuit Secondary School in Wau. The region has been badly affected by decades of war, which affected its economy, infrastructure and education. In 1982, the Jesuits in East Africa began establishing a school, Loyola Secondary School, with a first intake of 50 students.
However, more war and turmoil in South Sudan meant that the secondary school had to close again in 1987. The army took over the school building. Classrooms became interrogation rooms and prisoners were tortured and killed. Many young boys were forced into becoming child soldiers.
During this Second Sudanese War, roughly 2 million people died as a result of war, famine and disease. Four million people in Southern Sudan have been displaced, at least once. The civilian death toll is one of the highest of any war since World War II. The conflict ended with the signing of a Peace Agreement in 2005. The school could now re-open in September 2006.
New beginnings
Today, the school is a mixed day school of 500 students. Many of the students are ex-soldiers or returnees from refugee camps – all determined to seek a better future through education. There are 6 classrooms and work has started on 8 more, with science labs, computer room and library. However, what the school lacks is a chapel. At the moment, school Mass is said in a classroom or tented area. A new chapel would enable the whole school to come together and act as a focus of worship for the wider community. This new school chapel would cost in the region of €175,000.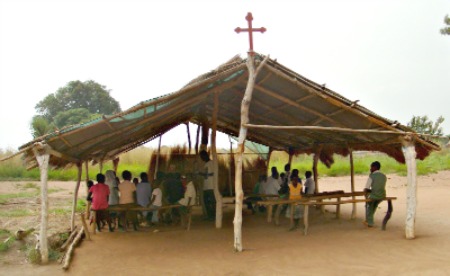 Preparing for Mass in Wau, South Sudan
How you can help
The 'Buy a Brick' campaign was launched in February and will continue throughout the year. Your generous support will begin the task of funding that chapel for our brothers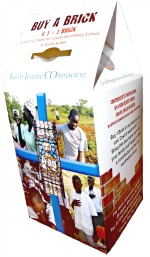 and sisters in Wau.
You can help by requesting a collection box and bringing it to your home, work or Parish and invite your family and friends to contribute to this cause.

Every time you pop

€1

in the box you are contributing 1 Brick towards building that Chapel
You can Donate Online by clicking here
You can make a cheque payable to Irish Jesuit Missions and post to the address below.
Collection boxes for your own use can be obtained from the Mission Office, 28 Upper Sherrard St. Dublin 1.
Or you can call us on 01 8366509 or email [email protected]