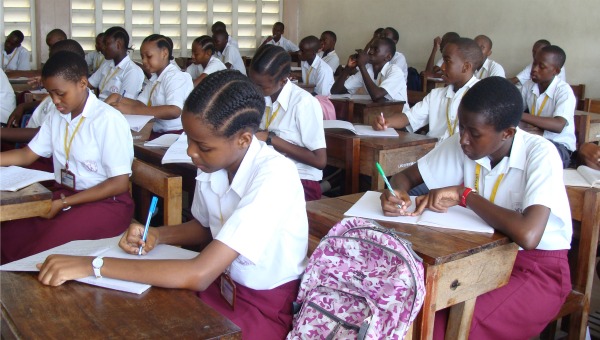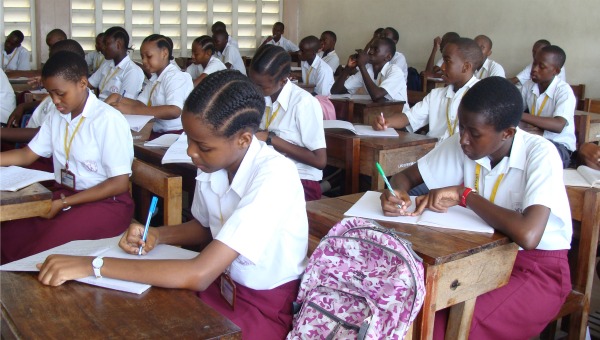 Students in Loyola High School, Tanzania
Saturday 8 March is International Women's Day, and in conjunction with this the Irish Jesuit Missions Office is highlighting the work done by projects we support for gender equality. Gender equality is a key issue for the Jesuits, and this is played out in our educational work around the world. Today we are highlighting some of the schools we support that put the education of girls and women as a top priority in countries where education for girls and women living in poverty has been rare, limited or nonexistent.
The Jesuits in the East African region have placed a special priority on gender equality, with many mixed gender high schools, with the direct intention of equalising the numbers of girls to boys. Here are some stories of female education and gender equality in Jesuit Schools supported by the Irish Jesuit Mission Office.
In South Sudan, in the Loyola Secondary School in Wau, the proportion of female to male students has risen by 11% since 2007. There are now 168 girls to 263 boys. It is also worthwhile to note that this is higher than the national proportion of girls to boys in education in South Sudan.
In Uganda, the Ocer Campion Jesuit College held classes for the first time in February 2010 with 35 students attending. Since then, the number of students has increased to 465 students, 204 of which are girls. They are actively attempting to recruit more female teachers to encourage and work with the students.
In Malawi, less than 30% of girls enter second level education. A new co-ed Loyola High School is currently being built, and it aims to have equal numbers of girls and boys.
Loyola High School, Gonzaga Primary school, and the St Peter Claver school in Tanzania, the Upendo School in Kenya are also co-ed with varying ratios of girls to boys.
The Jesuit Refugee Service (JRS) also places a strong emphasis on the education of women, and have become a lifeline for many girls who would not have received an education otherwise. JRS provides funds for school fees, and also provisions for 'comfort kits' including soap and sanitary towels, which takes pressure off the girls' families for these necessary provisions.
Girls who are given the opportunity of education may be less likely to enter into an arranged marriage at a young age, may be able to support themselves and their families financially, and in turn may be able to ensure the education of their own children. Education is one of the best ways to aid those who are less fortunate, and give them the chance of a self-determined, sustainable future.