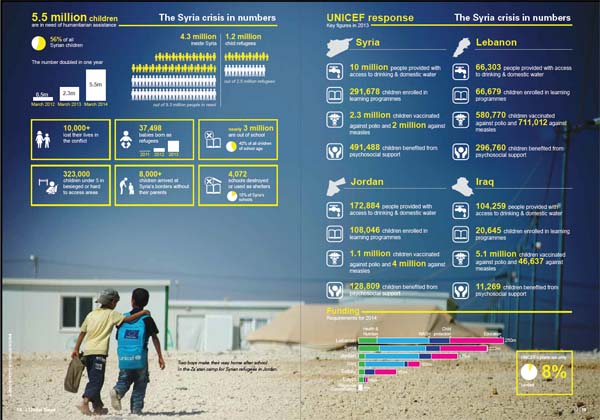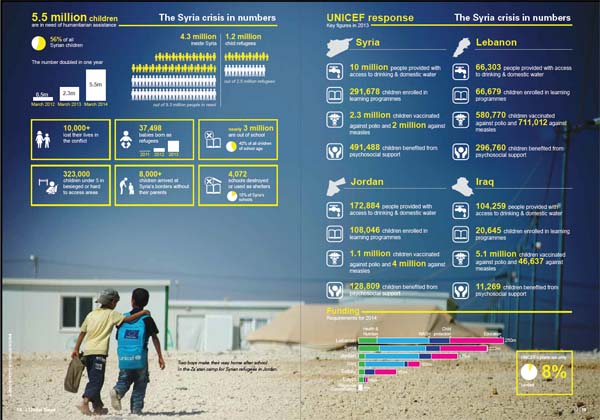 As we mark the one year anniversary of the election of Cardinal Jorge Mario Bergoglio as the first Jesuit Pope, the Irish Jesuit Mission Office reflects on his efforts for peace in Syria.
Pope Francis has consistently called on the international community to create a peaceful solution to the crisis there. In September 2013, faced with the prospect of American military intervention in Syria, Pope Francis called for a day of fasting and prayer for peace. In January 2014, he called on world leaders in his first 'State of the World' address to diplomats from 180 countries for 'a renewed political will to end the conflict'. He went on to say, 'Sadly, there is a general indifference in the face of these tragedies … It is unacceptable that unarmed civilians, especially children, become targets'.
This month (March, 2014) UNICEF published their report "Under Siege: The devastating impact on children of three years of conflict in Syria". The report highlights that a staggering 5.5 million children are now in need of assistance – more than double the number listed in their report from last year. Over 10,000 children have died as a result of the war, and more than 1.2 million have fled the country as refugees. Nearly three million children in Syria and neighbouring countries are unable to attend school regularly – almost half of Syria's school-age population.
The report above all warns that:
'Another year of conflict could cost far more than lives. Another year without education, without adequate support to overcome their psychological traumas, another year of ill-health and stifled growth, another year of exposure to brutalising violence will be another year too many for Syria's children. It will mean the irrevocable loss of the skills and understanding they will need as adults, to play their part in the reshaping of their nation and the restoration of stability to the region. Millions of young people risk becoming, in effect, a lost generation.'
Today, on the anniversary of Pope Francis' election – and all of the hope that it signalled – we ask you to pray for the children of Syria who have been faced with such insurmountable obstacles.

Click here for the full UNICEF report.
Click here for our coverage of the first UN report on children in Syria.