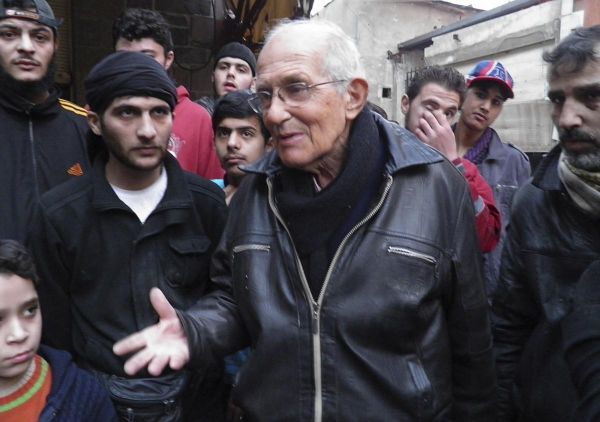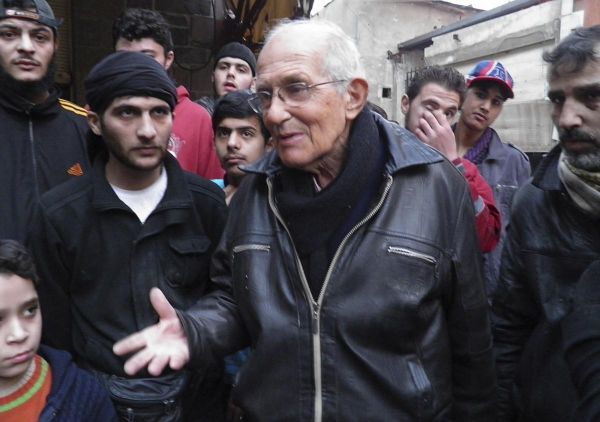 We mourn the loss of our brother, Fr. Frans Van der Lugt SJ, who was assassinated in Homs, Syria on 8 April 2014. Fr. Van der Lugt had lived in Syria since the 1970s. Since the civil war broke out in Syria in 2011, he had been offering refuge to both Muslim and Christian families. He refused the offer to flee his home in the besieged city of Homs in January. He said: "I don't see Muslims or Christians, I see, above all, human beings (who) hunger to lead a normal life. How can I leave? This is impossible."
On Monday 7 April he was dragged out of his home and shot twice by a single masked gunman. Both sides of the ongoing civil war are denying responsibility. Fr. Van der Lugt was 75 when he died.
Pope Francis released a statement publicly mourning the "brutal murder" of his Jesuit brother. He appealed for an end to the conflict and the trials of "the many people who suffer and die in that tortured country, my beloved Syria. Vatican spokesman Rev. Federico Lombardi said Fr. Van der Lugt was "a man of peace, who with great courage had wanted to remain faithful in an extremely risky and difficult situation, to the Syrian people to whom he had dedicated, for a long time, his life and spiritual service."
We remember Fr. Fran Van der Lugt in our prayers as a man of peace. Our thoughts and prayers are also with his family and friends.
April 2014