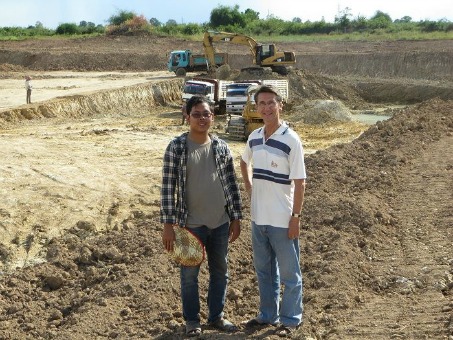 Construction has now begun in Xavier Jesuit School in Cambodia.  On the 3rd of June, Br. Ham Toeun brought Fr. Ashley to check the progress of the road construction, land-fill, pond-digging and placement of boundary poles.
Mr. Chhoeuy Vannarith has dug a big pond using the grey earth for the land-fill. However he has to transport red mountain earth for the road construction.
The new education project will have four components; a community learning centre, a primary school, a secondary school and a teacher resource centre.  The medium of instruction will be Khmer even though English language skills will be crucial in the ASEAN common market.  Skills training will be combined with traditional quality Jesuit education to ensure the formation of well-rounded young people with a heart to serve others.