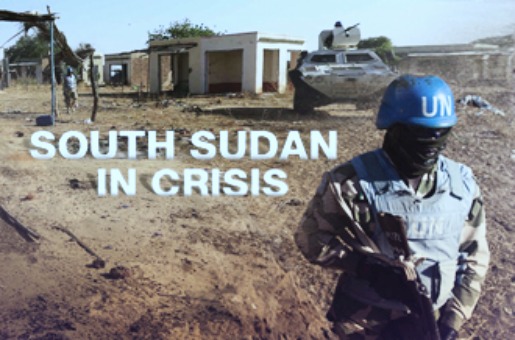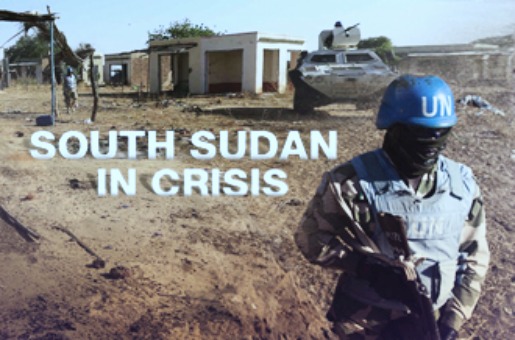 Photo from www.aljazeera.com
"Let your decisive action now to end hostilities be your legacy to all the people of South Sudan, to Africa and to the world as history will harshly judge you if you fail to do so."
Monday, 9th June 2014
A Message of Peace from Eminent African Leaders
Your Excellency President Salva Kiir
Your Excellency Dr. Riek Machar, Former Vice-President
In the lead up to the next round of talks, we write to ask you to exercise your leadership to bring an immediate end to the fighting in South Sudan. We appeal to you to engage in an inclusive peace process which is not only defined by those who picked up guns and waged war but by all women and men of South Sudan from different communities, religions, ages and ethnicities.
Almost three years after independence and six months into the conflict, South Sudan is on the edge of a great tragedy. The South Sudanese have suffered immensely since the war started in December 2013. Fighting has taken thousands of lives and has forced more than 1.3 million people, including over half a million children, to flee their homes.
Over half of South Sudan's population is at risk of starvation and 223,000 children are at risk of acute malnutrition. 50,000 of these children may not survive. The people of South Sudan need peace and security now, not more war!
Independence should have led to all South Sudanese living in peace, having access to jobs and incomes and public services enabling them to live in dignity. Instead, 1 in every 5 displaced South Sudanese is living in inaccessible areas, making it difficult to access food and clean water. The rights that South Sudanese hoped to enjoy after independence have been obliterated by war, a war that must be replaced by dialogue.
As signatories to this Appeal we encourage you to recall the long and painful path the people of South Sudan have taken to achieve statehood. We know intimately what it means when Africans turn on each other and decide to resolve their differences by spilling one another's blood. We cannot sleep easily while our fellow Africans in South Sudan continue to die needlessly.
Let this be your moment to follow in the footsteps of the great African leaders who have left behind a legacy of inclusive peace. Let your decisive action now to end hostilities be your legacy to all the people of South Sudan, to Africa and to the world as history will harshly judge you if you fail to do so. The fate of South Sudanese children, who have been affected by unimaginable violations, including killings, forced recruitment, rape and abductions, is in your hands.
Endorsed by:
HE Archbishop Desmond Tutu, Honorary Member of the Elders
HE Pierre Buyoya, Former President of the Republic of Burundi and High
Representative of the African Union for Mali and the Sahel
HE Joaquim Chissano, Former President of the Republic of Mozambique
and Former Chairperson of the African Union
HE Kenneth Kaunda, Former President of the Republic of Zambia
HE Sylvie Kinigi, Former President of the Republic of Burundi
HE John Kufuor, Former President of the Republic of Ghana and Former
Chairperson of the African Union
HE Sir Quett Ketumile Joni Masire, Former President of the Republic of Botswana
HE Benjamin William Mkapa, Former President of the United Republic of Tanzania
HE Dr Bakili Muluzi, Former President of the Republic of Malawi
HE Ali Hassan Mwinyi, Former President of the United Republic of Tanzania
HE Samuel Nujoma, Former President of the Republic of Namibia
HE Abdoulie Janneh, Former United Nations Executive Secretary of the
Economic Commission for Africa (ECA)
Hon. Gertrude Mongella, Former Speaker of the Pan-African Parliament
and Former UN Under-Secretary and Special Envoy to the Secretary
General of the United Nations on Women's Issues and Development
HE Salim Ahmed Salim, Former Prime Minister of the United Republic of
Tanzania, Former Secretary General of the Organisation of African
Unity, Member of the AU Panel