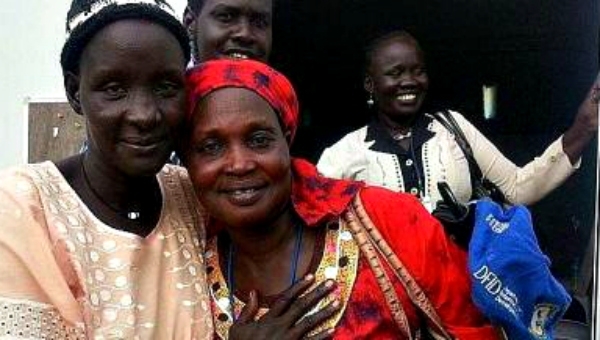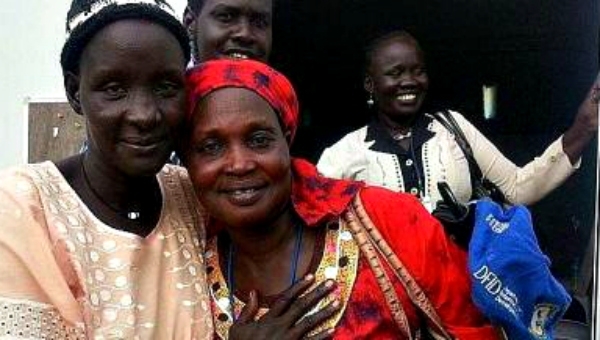 Groups of women in South Sudan are taking matters into their own hands. Tired of waiting for political leaders to agree a peace agreement and the international community to send food aid, they are organising themselves into action groups to protest against the conflict and to feed their hungry compatriots.
Women's groups from Nuer and Dinka communities met in Bor at the beginning of August for a dialogue on reconciliation and healing for the first time since South Sudan's civil war erupted in December 2013.
Coordinator Hazel De Wet said ""We as women know that we are 51 percent of this community and therefore we need to be at all the levels of the different tables in order to discuss"¦ the processes towards peace.
""I'm really happy with what happened here"¦: having representatives from the Dinka women's community and representatives from the Nuer community, coming together and talking to each other about the need to find a path towards reconciliation, forgiveness, and in order to rebuild their lives".
Read on : https://radiotamazuj.org/en/article/dinka-and-nuer-women-meet-peace-bor
Meanwhile in Juba, as September approaches and the children should be preparing to return to school, a coalition of South Sudanese women's groups convened a press conference to demand that the leaders of the country's two warring factions, Salva Kiir and Riek Machar, reach a peace agreement at talks in Addis Ababa.
They announced the following message to Kiir and Machar:
""Stop the violence so that our children go back to school. Stop the war to allow the IDPs (Internally Displaced Persons) to go home and live with dignity. Stop the war to ensure the refugees come back home. Stop the war to give a way for all South Sudanese to regain their identity and dignity."
This is the second peace petition by the women's group – the South Sudan Women Platform for Peace. In late July over 100 members held a protest asking to present a peace petition to President Salva Kiir.
More at: https://radiotamazuj.org/en/article/south-sudan-women-leaders-threaten-protests-peace-talks-stall
In Jonglei State, a group of 16 women from Yei is gathering food items to give to hungry people, especially women and children in the war affected areas of South Sudan.The group has a motto: ""It starts with us," and say they will contribute part of their harvests from their farms and gardens. ""We do not have the money. But we have got food from our harvest. If every one of us donates some"¦ it can save someone's life somewhere", said the head of the group, Edina Tumalu, adding that they have waited in vein for far too long for the international community to respond to the crisis.
""We just cannot continue waiting for the international community to bring food to the hungry people. We need to do it ourselves, and stop starvation," she explains. She urges other South Sudanese to help provide for those at risk, saying people need help now, before they die from starvation. They collect and store non-perishable food like maize and beans and will travel all around their villages meeting organised groups of people to explain their idea and collect food.
Their efforts were inspired by one of their group members, Rosa Tumalu, who has displaced neighbours from Jonglei in dire need of immediate food assistance. She described how the family survives on stalks of maize they gather in the gardens of people in the neighbourhood.
""It is this very sad situation that my neighbours are going through that touched me to join this group," Rosa explains and goes on to say that they intend to involve their chiefs in their localities as well as churches and other interested individuals. Rosa believes community action can help avert the current food crisis, especially in the war torn parts of her country, saying it needs concerted action rather than dependence on overseas aid.