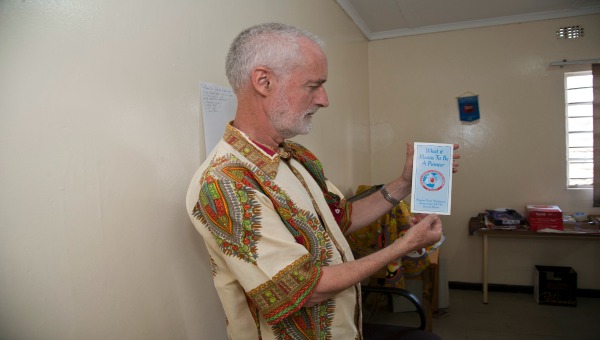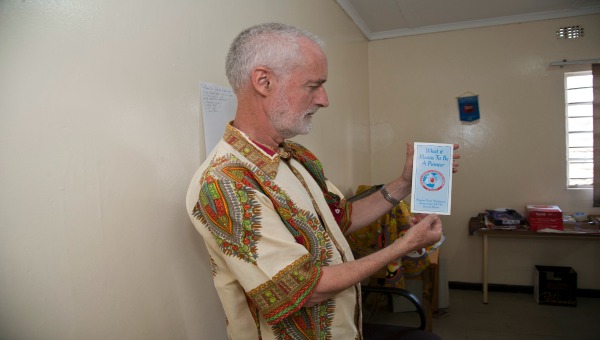 "That they may have life" is the theme for World Mission Sunday on 19th October in Ireland this year. Over the centuries, inspired by the founders of the Society of Jesus – Ignatius of Loyola and Francis Xavier – hundreds of Irish Jesuit missionaries have given their energies and lives to improving the spiritual, physical and psychological conditions of people living in impoverished conditions.
In Zambia/Malawi alone from 1946 to 2012, according to Fr. Michael J Kelly SJ, 126 Jesuits from Ireland served for one or more years of their apostolic lives there.
This year the Irish Jesuit Mission Office celebrates the Mission Month of October by sharing the stories of some of those Irish missionaries in its series "Irish Men behind the Missions". There are many more tales to tell of numerous, dedicated Irish Jesuits working for social justice in developing or conflict torn countries: only a very few are recalled in this series. But their stories are examples of the lives lived by their Jesuit brethren all over the world.
Are you sitting comfortably? Then we'll begin.
Fr. Charlie Searson SJ
Charlie was raised over Searson's public house in Dublin and educated in Loreto on the Green and Belvedere College. He was ordained in the church of St. Francis Xavier, Gardiner Street, Dublin on the 15th June 1980, having lived in the parish as a scholastic for four years previously and two afterwards. He maintains that "those six years of mixed community and sacramental activities laid the basis for the approach to future mission work in Zambia and Malawi".
Charlie describes his present responsibilities in three areas of work in Zambia and Malawi; the Pioneers, the Apostleship of Prayer and prison service.
Faith and addiction linked in the Pioneer organisation
This is cutting edge work – alcohol addiction is a global problem. Charlie is a Pioneer himself for years and has a very real sense of mission working with the National Network on Alcohol Harm Reduction. A new Government policy has been drafted and is presently awaiting approval and implementation by the Cabinet.
Charlie outlines the approaches adopted by the Jesuits to limit alcohol abuse and explained that they are rooted in the work of the Irish Jesuit Fr. Cullen SJ, the founder of the Pioneer Total Abstinence organisation. They are based on prayer, lifelong fasting from alcohol, education in schools advising students not to drink until 18 years of age, and a uniform with badge communicating the Pioneer's commitment, especially when socialising.1
Joyful service to God and others in the Apostleship of Prayer
Ten million Catholics worldwide start the day with a prayer offering it to Jesus and praying for Pope Francis' intentions. But prayer is not enough – they choose one of the Pope's 24 annual intentions and become involved in making it a reality: job finding and creation for people out of work is an example.
Charlie goes on to explain that the Apostleship of Prayer has been re-created to encompass three new areas: Spirit-led Action; the Eucharistic Youth Movement; Going Digital. For example, the use of Whatsapp free mobile messaging service is extensive in Zambia and Malawi.
Pope Francis has reminded Catholics that the internet is "a gift from God".To mark the 48th World Communications Day, he said: "Media can help us greatly in this, especially nowadays, when the networks of human communication have made unprecedented advances.
"The internet, in particular, offers immense possibilities for encounter and solidarity. This is something truly good, a gift from God."
Charlie is enthusiastic in its use. He produces a regular email message for Apostleship of Prayer members that updates and encourages prayer and action.

Prison service
He describes involvement with the Zambian Central Prison in Lusaka as "a challenging, joyful and rewarding experience". Charlie updates on the conditions there: it was built for 300 and now has occupancy of 1,200 prisoners. Government pressure is being applied to build a new prison. On the 1st Sunday of the month, Charlie says Mass there and notes that it is attended by inmates of various religions in addition to the Catholic congregation.
Visiting the Mental Forensic Prison founded by the Saint John of God Brothers is another regular activity. It houses 22 inmates and is in a much neglected condition. Following pressure on the Government to renovate it, a group of University of Zambia engineering students, led by their Professor, are working on plans and fundraising for this major project.
Charlie Searson describes himself as a happy, busy, Irish priest! This year he celebrates 50 years with the Society of Jesus.
1An old Irish custom is to take a break from alcohol for November as a spiritual exercise, and it's good for the body too. See: http://bit.ly/nodrinksnovember
October 2015