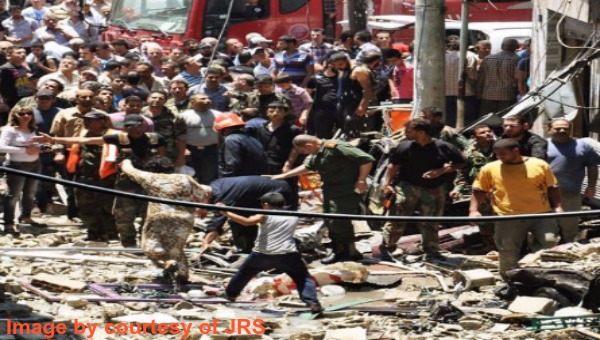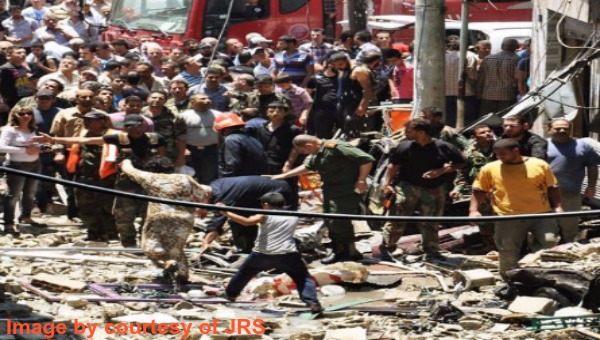 Syria's population grows daily as 63 babies are born every hour, 10 people die and 29 leave their country.
At the time of writing on 24th March 2015, it is at 23,064778 children, women and men.
But there is continuous displacement as people seek out safer places to live in urban and rural areas. The population of Aleppo for instance, has dwindled from four million in 2011 to an estimated two million today. However, these two million people are crammed into the western side of the city, which is government-controlled and free from any attack by air. On the eastern side of the city, war is waged on the ground and from the air, leaving people to face almost certain death, according to the Jesuit Refugee Service (JRS).
It is four years since the Syrian War began in March 2011 with no sign of peace on the horizon for the country's 11 million plus displaced people and refugees. Over one million have suffered injuries while 220,000 have lost their lives in the conflict between President Bashar al-Assad's supporters and the forces opposed to him, including jihadist militants.
""In Lebanon, one in four people are Syrian refugees, a total of nearly 1.2 million refugees in a country of only 4 million. This tiny country's infrastructure is on the brink of collapse after a continued influx over four years of refugees. Traditional hospitality across the region has worn thin and tensions are running high between host and refugee communities.
""Syrians feel trapped in the region, with nowhere else to flee for safety. The Moscow peace talks in January did not yet yield any concrete ways forward from any of the parties present." JRS says.
Let this fourth anniversary of the war be the last
In fact, the main opposition groups were not represented at the talks despite the United Nations Security Council's call that all parties work towards a settlement.
Almost four million people have fled Syria since the start of the conflict, most of them women and children.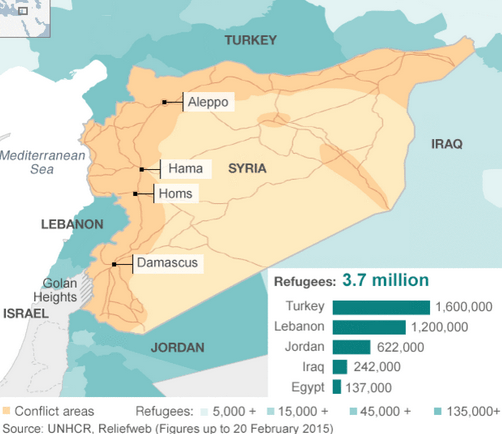 A further 7.6 million Syrians have been internally displaced within the country, bringing the total number forced to flee their homes to more than 11 million – half the country's pre-crisis population.
Overall, an estimated 12.2 million are in need of humanitarian assistance inside Syria, including 5.6 million children, the UN says.
The statistics are cold numbers but they are made up of real flesh and blood people, surviving wherever and as best they can, awaiting solutions from within Syria and from faraway places to their country's conflict. Please remember them in your prayers.
24/03/2015