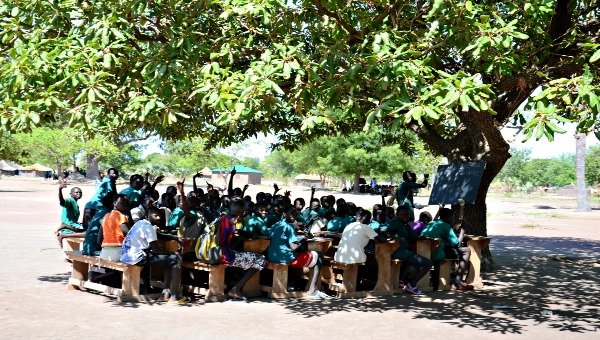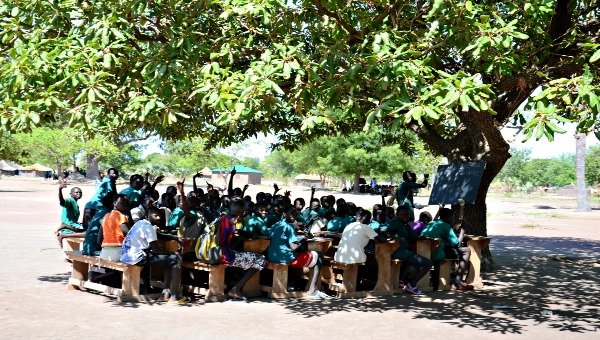 The phone call offering a position with the Jesuits of Eastern Africa Province could not have come at a better time. I had been discussing my desire for working with a reputable international organization with my fiancé and this was a good opportunity.
In order to fulfil their mission with regard to 'the service of faith,' the Eastern Africa Province is involved in pastoral ministry, retreats and spiritual direction and interreligious dialogue. Prior to joining the Jesuits, I had only ever heard of the Jesuit Refugee Service, and so I was curious about the projects in which they were involved.
The first few months went by very fast; I was busy with lots of research and getting acquainted with all the projects in the Province. This included field visits to countries such as Kenya, Tanzania, Uganda and South Sudan. The welcoming spirit of all the Jesuits that I met in those places continue to motivate my work. South Sudan deeply touched my heart. On the way to the Jesuit community in Rumbek town, I saw many soldiers with guns and wondered what the Jesuits were doing in such a war torn area.
A few days before our arrival, a Kenyan lady had been shot by the local police so I was very uneasy about my visit there. However, it was necessary that I see for myself the work that the Jesuits were doing.
On arrival, my colleagues and I were met by Fr Francis Njuguna SJ, who took us on a tour through the Farm School located in Akol Jal. My impression on seeing the women and children working at the farm made me realize that little developments such as this one and the availability of a water borehole, had already brought a change in their lives.
Having grown up in a small town in Kenya, I was privileged enough to have attended a good school and not know the psychosocial effects of growing up in a conflict zone.
The experiences I had of interacting with former child soldiers - especially in the Jesuit School in Uganda - had an impact on my life.
Speaking to some of the students at Ocer Campion Jesuit College there, I could see that the pain they had gone through, years earlier, continued to affect them. To support the students the school runs a psychosocial support program that allows them to deal with their trauma.
Another experience that affected me deeply was a three day retreat. I had never done any kind of retreat, so when I got the chance to take part in one, I was eager about it.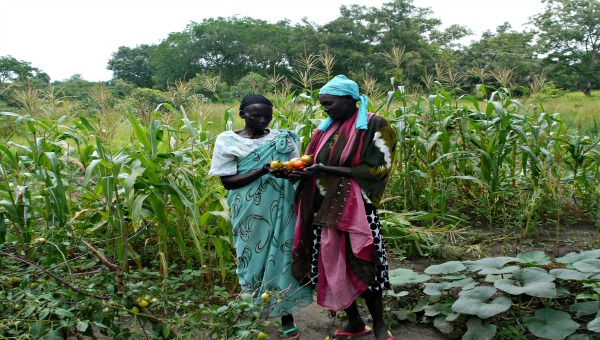 It was a period of learning and self-growth and because of it my understanding of spirituality and religion has broadened. The yearly staff recollections organized by the Curia Office in the Province have also helped change my view of humanity.
This was especially helpful to me during my pregnancy and after the birth of my daughter. The guidance and support that I got from the Jesuits were incredible. I was privileged to have my daughter baptised by the Jesuits.
I am a better person and I feel blessed for the opportunity to collaborate with the Jesuits and to be part of this greater mission.
I am able to see and find God in all things.
Diana Karua is Communications Coordinator of the Eastern Africa Province of the Society of Jesus.