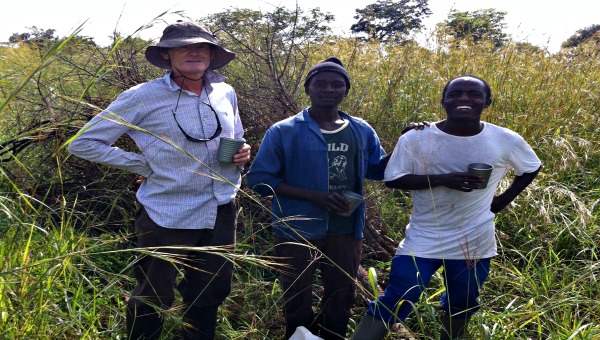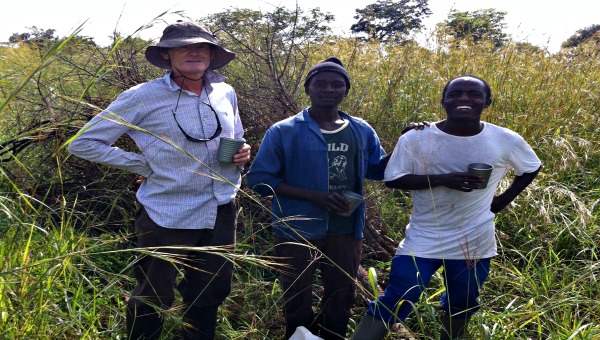 For some years I had been thinking out loud about engaging in volunteer work. Each time I expressed these thoughts my wife would reply, ""Yes, wait until you retire". I worked as Career Guidance Counsellor in St.Finian's College, Mullingar, Ireland. Five years previously I had completed a training course with Viatores Christi in overseas volunteer work.
Retirement came in June 2014, after my 65th birthday. That week an email arrived asking if I was interested in going to Zambia to assist the Jesuits there setting up a commercial dairy farm enterprise; I had also retired from running my own 55 cow dairy farm about eight years ago. Since God had blessed me with a healthy family and good health, my wife and I decided it was a great opportunity to give a little assistance back to people who are less well off.
So on the 11th of Oct. I landed at Lusaka, Zambia. The walk from the plane to the terminal building was long and very hot. I was met by a very enthusiastic young priest, Fr Tadeusz Swiderski SJ. We drove to Kasisi Children's Home just eight kilometres away and where I would live in the volunteer rooms.
The next morning we had a tour around the perimeter of this huge area which is mostly covered in varying densities of bush. The following afternoon Brother Paul gave me a tour of his organic farm. It was hot. It was very, very hot.
A farmer must know his land. A local farmer from Ballynacargy in Westmeath used to say ""You can't farm from a car." I got a two litre container of water, a ruck sack, hat and sunglasses and set out on foot around the perimeter and the multiple roads local people use to reach Kasisi. Clearing of the bush began and one bore hole was drilled in the approximate centre of the 500 hectare farm.
In December our tractor, disc plough, disc harrow and land leveller arrived. We employ three local men and one young man from the children's home. I teach them basic tractor operation skills. When your only exposure to a machine has been a bicycle, it is a huge learning experience. While interested, they are reluctant to ask questions. I see this as one of my major challenges: to empower them to ask questions. They are making progress and it's rewarding to see them grow in confidence.
Just as rocks are every ploughman's nightmare in Ireland, here in Zambia it's the dreaded tree stump that can destroy a new tyre. Three men are employed on clearing; it has been very difficult transfering knowledge of the danger of leaving stumps in the ground and the consequences to tractor tyres. I haven't succeeded as much as I'd have liked but so far we have been lucky.
We have cleared approx. 30 hectares of light bush leaving the mature trees in place for environmental reasons; the plan is to have at least 100 hectares ready for cultivation for the next planting season. The very tall grass will be flattened by dragging a harrow over it and then disk and plough in to improve the soil. Sun hemp has been planted to improve the fertility of the soil. It can also be used for hay and the seed can be harvested.
Discussions are ongoing as to how to make the best use of the farm in supporting the Jesuit mission in Zambia and Malawi. Meanwhile we will continue with God's help and our best efforts to improve the skills of the people working here and to improve the soil for the benefit of all.
Kasisi Agricultural Training Centre is supported by the Irish Jesuit Missions. It was founded in 1974 by Brother Paul Desmarais who leads the project. Fr Donal McKenna SJ, an engineer, also contributed greatly to its success.
Author: Brian Sheridan, 23 April 2015
Last year, Kasisi Farm won an Equator Prize for Sustainable Land Management in Sub-Saharan Africa, see: https://jesuitmissions.ie/index.php/news/322-kasisi-agricultural-training-centre-winner-of-equator-prize