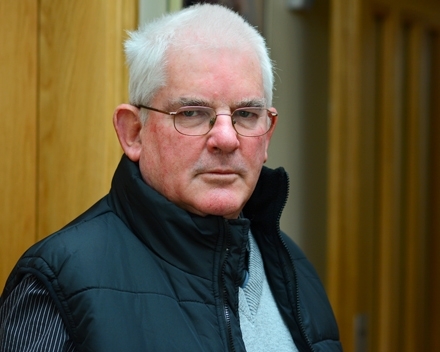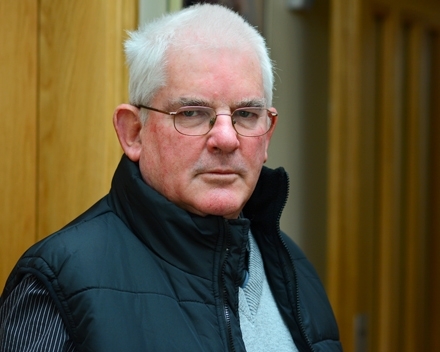 Grateful for Life's Hospitality
Fr Joesph Hayes SJ takes time out from a busy visit to Ireland to share his insights into his 40 year ministry in Zambia. Against the background of societal, economic and political change there, he reflects on the transition of the Zambian Church from being Western led to a unique expression of the Zambian people's Christianity and awareness of a loving, caring God.
Stretching within a new cultural context
My adult life began as I left Limerick, Ireland, in 1963. This was an exciting time with the advent of affordable air travel, television and a man walking on the moon. A person of Irish descent was President of the most powerful nation in our world. Ireland was improving its economic prospects and learning to adapt to living within the wider European community. The Catholic environment of my youth was stretching to adapt and express itself within this new cultural context.
The Ignatian dream and vision
Influenced by a dim sense of the Ignatian vision of life that I absorbed through osmosis at the Jesuit Secondary School (the Crescent) in Limerick, I joined the Jesuit novitiate at Emo to explore whether I could happily fit and express myself within the Jesuit family. There, at Emo, I learned more about the dreams of a man, Ignatius from Loyola, who inspired his friends and followers to see the entire world and all human experience as God's gift to us in love. The personal relationship with Christ and its ability to transform the world that is at the heart of Ignatiian Spirituality touched the idealist within me.
There I learned to be less frightened to ask the question "what is the meaning of life?" and to let experience and aspirations challenge me to grow. I learned to trust that all is in safe hands as they are the hands of the deepest source of all creativity which we call God. I learned too that while God and the mystery of living will always be beyond our limited human minds to grasp and fully appreciate, God comes to us in so many ways through what he/she has made, through the events of our lives and through the memories of Jesus from Nazareth that the four foundational communities which we call the gospels share with us.
The Catholic Church calls itself to renewal
The Catholic Church was at this time under Pope John 23rd. Under his leadership the 2nd Vatican Council began. The Church called the bishops to Rome to rethink, re-embrace, renew their hearing of the Good News of the amazing hospitality from God towards us and our world and to find ever more effective ways of expressing this and responding to it.
As this deeper Church story was going on, I was invited to do a degree in English, French and Mathematics at University College Dublin and later to begin the study of philosophy at Milltown Institute. During those years of the ongoing journey, another event was happening in my life. I was invited to become part of the Corrymeala Reconciliation Centre in Northern Ireland.
These were the inspired days of the civil rights and anti-Apartheid movements and the hoped for peaceful movement towards more justice and inclusion for all the inhabitants on the Island of Ireland and the Republic of South Africa. Many of the student body were growing in a sense of confidence that they could have an influence on shaping events for the good.
All of this experience widened the concept of my world and through the friendship of many wonderful persons, I grew to appreciate the richness of the Presbyterian, Anglican, and Methodist traditions in the history of our island and in our search to open ourselves to the hospitality of God.
Welcomed into my African home
After philosophy studies, another fork took place in my road when I was invited to go and work in Zambia.The Jesuits live on a world stage and the prospect of experiencing life outside of my Irish cultural bounderies was a tempting one. I also wanted to share the giftedness I had been blessed with although at the time, I didn't really know what that meant for me. The Irish Jesuits had taken on responsibility for working in Zambia in 1950 and this became personal for me in my last year in secondary school when it was visited by Dr. Kenneth Kaunda. He was the first elected President of Zambia and, on his way to finalise the independence of his nation, he called to meet a Jesuit teacher in our school who had helped his family during the struggle for Independence from Britain.
President Kaunda put great stress on education, on developing a modern health service and leading his people towards economic self reliance. This had to be done in the midst of the Cold War divisions of our world and the need to support the emerging freedom struggles and struggles against Apartheid. It led to a one party state and later the emergence of a desire for institutions that would be more responsive and respectful of democratic aspirations.
Thus this new environment was fertile ground for a young Zambian Church to develop from being a Church dominated and animated by foreign born missionaries, to a native Church with the liveliness and faith of the people determining their own response and the character of their institutions.
There is a discernible shift of confidence amongst Young Zambian Jesuits and they are asking searching questions: Which institutions express Christianity? What is Evangelisation? But underpinning this healthy assertiveness is a huge respect for the older Jesuits who have paved the path for this young generation to make their own journey.
For more on this topic see Annual Memorial Mass celebrates missionaries' lives
Foreign aid to foreign trade
The emergenge of an educated, confident, entrepreneureal middle class has been facilitated within this process. It has its own voice which expects freedom of the press and the rewards of an expanding economy. As the middle class improve in their ability to hold political leaders to account so too the poor are learning to organize and hold the middle class to account. As Zambian society becomes increasingly urbanised, the strength of traditional family and extended family life is being weakened. New expressions of marriage and family are emerging that try and safeguard security and permanence through deepening mutual respect between the sexes and through deepening the quality of communication between parents and between parents and their children.
An outpouring of love, hope and creativity in the African Church
To return to the hospitality metaphor, God's all embracing welcome is showing itself so wonderfully in the response of the African Church and it has been such a privilege to have been accepted to walk for a while with such an outpouring of love, hope, and creativity.
It has been a joy to have spent the last 40 years being evangelised by the Zambian people and making a little real the Ignatian vision that the entire world is God's home and therefore our home. It has been a privilege to have been invited by the Zambian people to support them in a tiny way to consolidate themselves as a nation and to develop a political, educational and ecclesial system ever more responsive and accountable to the deeper desires and aspirations of all of the people.
Joe expands on his views of a changing missionsary life in an Interview with the Jesuits in Ireland here:
The changing face of missionary life Joe Hayes SJ on his time in Zambia
Author:Fr Joesph Hayes SJ, 16th April 2015