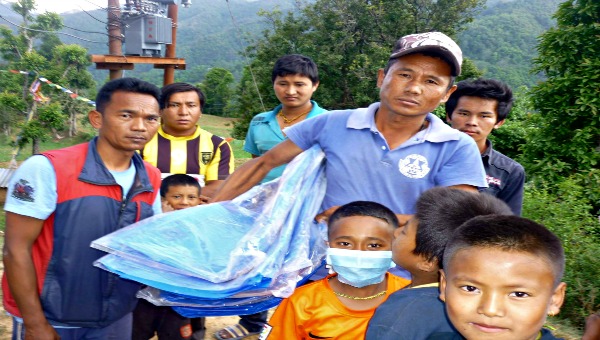 St Xavier volunteers deliver tarpulin sheets to remote villages for sleeping under
Fr. Boniface Tigga SJ, Regional Superior in Nepal reports:
"""¦we the Jesuits with our collaborators and co-workers and volunteers branched out to different districts and villages to respond to the situation. Two major areas of responses are undertaken now: a) providing food materials to the extent possible; b) providing temporary shelter with the material available"¦Our focus has been (to go to) where the government help has not reached so far, that is, reaching the unreached".
The Nepal Jesuits have responded quickly to the tragedy. Students and staff of St. Xavier's College and St Xavier's School in Jawalakhel sprang into action and made the journey to remote villages, providing residents with basic food and tarpaulin sheets to sleep under.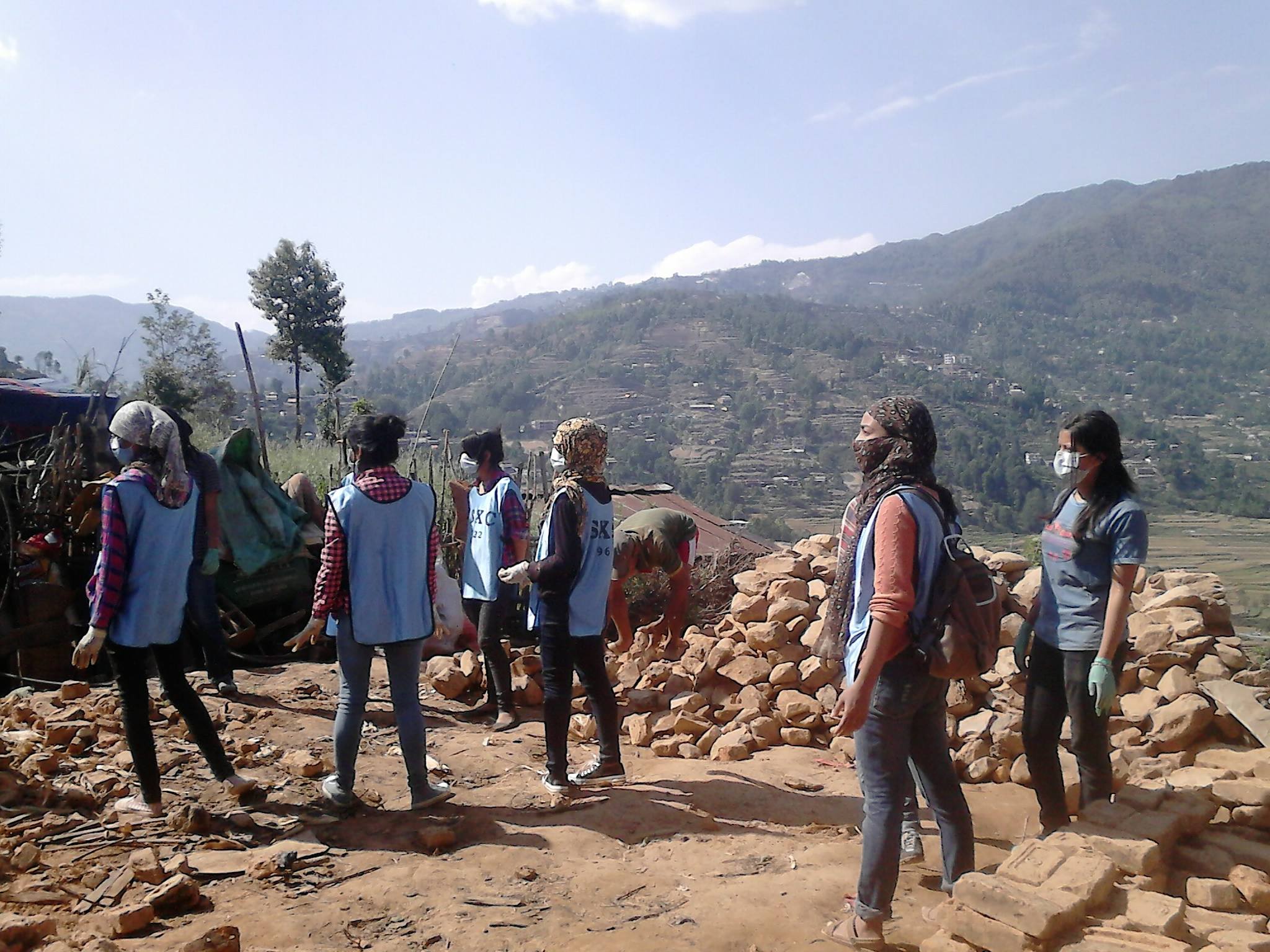 St Xavier staff and student volunteers clearing rubble in

Dhitalthok and Chogaun (Kathmandu)
Fr Tigga reports that many roads are blocked, making it difficult to reach affected locations and says: ""We hope to reach out to some more villages where relief work has not been done so far. For this we count on your help and prayers.
"One great concern now is water supply and food. As stored food and water supplies diminish, suffering will increase. In addition to providing medical care to those who were severely injured, medical teams are concerned about the possible outbreak of diseases, especially cholera, because of damage to the water supply system."
The Jesuits in Nepal estimate that by the 7th May there were 8,346 dead and 14,556 injured following the earthquake that shook the country 13 days earlier. The Jesuit Refugee Service (JRS) will make its expertise available to them with assistance from the JRS South Asia team in Delhi and the Rapid Response Team of the International Office.
There is ongoing support from the Xavier Network which is composed of the Irish Jesuit Missions (IJM) office and its European partners. The Network has made €50.000 available for urgent relief to the Jesuit Region in Nepal.To donate to IJM click Nepal earthquake relief fund

"The prayerful support and material assistance of our brother Jesuits and their colleagues, the wider church, and the general public, will be of enormous help to us as we provide aid to those in immediate dire need and begin to help Nepal recover from the devastating impact of the earthquake," said Fr Tigga.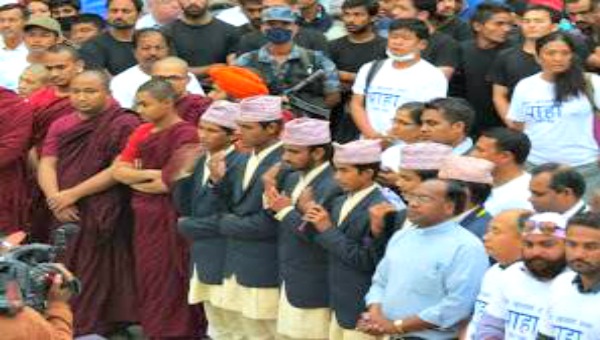 Fr Tigga SJ at an interfaith service for the victims of the Nepal earthquake
Keep up to date with relief and rehabilitation efforts. The Nepal Jesuits have set up a Facebook page here.
Further information and updates are available below:
Devestated but not Defeated – Nepal Facts and Figures
Nepal Jesuits Earthquake update 7th May 2015
Jesuit Coordination for Nepal Earthquake relief
Article written IJM 8th May 2015