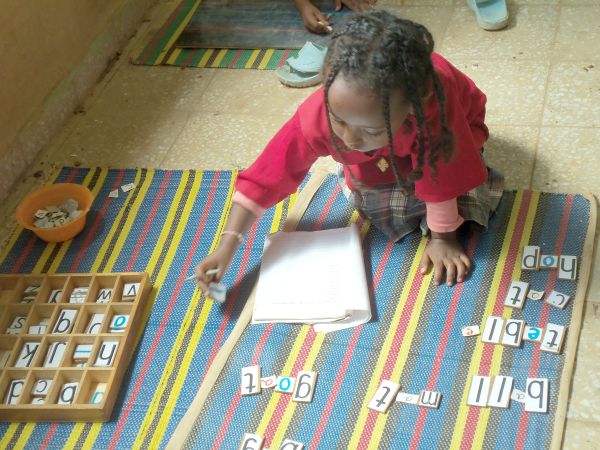 On the shores of Lake Tana in Ethiopia is a block of land undergoing a transformation. It lies on the outskirts of the city of Bahir Dar. Families living in the area of Abay Mado there have been waiting for their local schools to be built on the designated site since the middle of the 1990s.
Growing at a rapid pace
Because of their expertise in the building and management of educational institutions, the Jesuits were invited to take over the project in 2007. It began to grow at a rapid pace.
Today the kindergarten and primary schools are up and running. Last year there were 420 little students in grades one to four with 16 teachers, almost all female. Plans are underway to start the building of the secondary school in 3 to 5 years' time.
Capturing community vision in a strategic plan
While the bricks were being laid, the classrooms equipped and the playground made ready for small students, key stakeholders were hard at work developing a five-year strategic plan for the schools.
Motivation was high as parents and teachers from Abay Mado and local education service providers in Bahir Dar shared their insights and opinions on Abay Mado Catholic Academy's core values, community vision and mission statement.
Their ultimate aim is to provide accessible quality education at nursery, primary and secondary school levels in an effort to lessen the number of families living in very poor circumstances in Abay Mado.
Education For All
The United Nations Development Programme (UNDP) rates Ethiopia as the second poorest country in the world with over 87% of people in poverty. Where the Abay Mado Catholic Academy project is located, it is even higher with 90.1%, above the national average (UNDP). It has one of the highest illiteracy rates at 61%: about six out of every 10 people can't read or write.
The provision of quality education for all is a national priority. With the assistance of the Irish Jesuit Missions, the Province's Jesuit Development Office, generous donors and your prayers of support, those figures are being changed for the better for the children of Abay Mado, Bahir Dar.