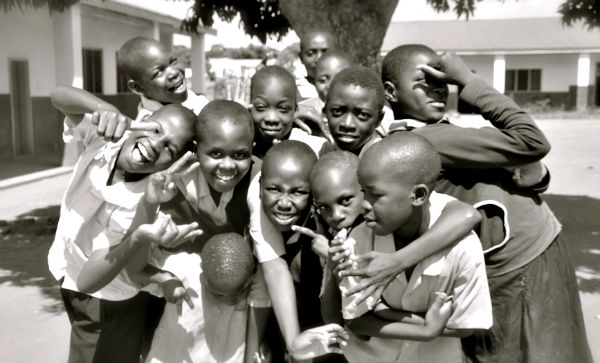 What better way to mark United Nations International Literacy Day than by opening a brand new secondary school for children living in poverty.
This week the Loyola Jesuit Secondary School (LJSS) threw open its doors to welcome123 girls and boys in Kasungu, Malawi! This new co-educational boarding school built to environmentally friendly standards will educate students in the Jesuit tradition and aim to produce graduates of conscience, competence, compassion, and commitment – ready to transform their country and lead it towards a brighter future.
Fr Peter Henriot SJ says: "Come to Loyola Jesuit Secondary School not just to make a living but to make a difference! It's an "option for the poor'.
"The phrase 'option for the poor' is central to Scripture, to our church social teaching and to our Jesuit mission documents. It indicates a preference of insight and commitment to those with minimal resources for full human development.
It urges looking at the world from the perspective of the poor and working to improve the conditions that dehumanise our sisters and brothers. So in committing ourselves to this new Secondary school in Malawi, we Jesuits demonstrate our concern for the poor. And this is made specific in several other ways."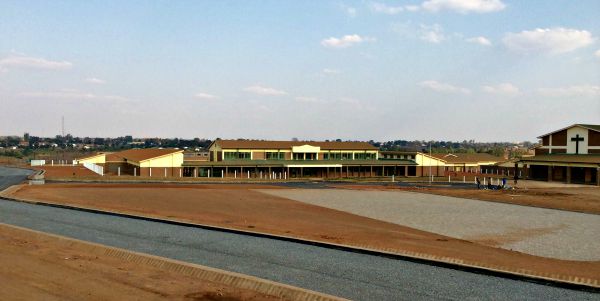 This campus is buzzing with new students this week!
Seven things to know about LJSS
"First, we are locating the school in Kasungu, a poor rural area 120 kms outside of the capital, Lilongwe, where many secondary schools, government and private, are located.
"Second, LJSS will be a "grant-aided" school, run in cooperation with the Government of Malawi which will pay teachers' salaries and provide some other resources. This will mean much lower fees will be charged than at a private school.
"Third, at a time when "gender equity" is so essential to integral development, we are setting up a co-educational school with the goal of 50-50 enrolment of girls and boys. Education for girls will involve many from poor families.
"Fourth, as a boarding school, we will aim to provide 25% of the places for girls and boys from the local area of Kasungu. We hope that many of these will be graduates of the grant-aided primary school that our Jesuit parish has recently set up to offer educational opportunities to the poor in the area.
"Fifth, LJSS will require both students and staff to provide some service to the local community, e.g., through tutoring students in primary schools and teacher enrichment programmes in these schools, and assistance in local ecological initiatives.
"Sixth, the construction, servicing and maintenance of LJSS will provide significant employment opportunities for persons from the Kasungu area.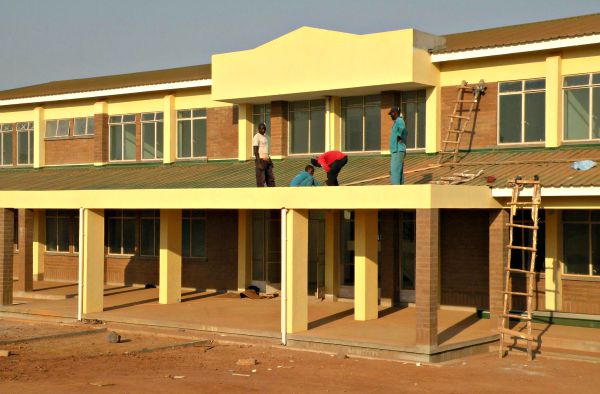 LJSS provides employment for local workers in Kasungu
"Seventh, and most important, the Vision statement of LJSS is very explicit in describing our graduates as persons for others, that is "graduates of conscience, competence and compassion who are aware of their responsibility to transform Malawian society under the guidance of the Christian values of a faith that promotes justice.
" Our whole educational effort and curriculum focus will aim to fulfill that Vision! Prayers please!"
The Irish Jesuit Missions supports LJSS along with other donors and is very grateful for your continued generosity towards the development and upkeep of this fantastic project. More information here.
Article compiled by IJM, 8th September 2015