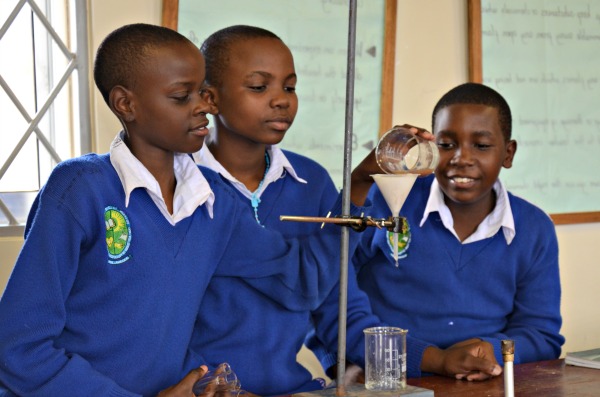 We invite you to take a trip to Saint Peter Claver boarding High School in Dodoma, Tanzania.
"Water is life" at St Peter Claver
Located in one of the most arid regions in the country—in a good year it receives about 20 inches of rainfall—the school is thriving and has been relying on boreholes (water wells) for its fresh water supply. With so many students and staff living there, there is not enough during the dry season to properly water the vegetable garden although it is a main learning activity in sustainable farming.
The Swahili saying "Maji ni uhai" – "Water is life" captures the absolute necessity of having continuous, safe water in eastern Africa. It can't be taken for granted.
With assistance from the Irish Jesuit Missions, fresh rainwater will be harvested from four large roofs alleviating water shortage and training the students in the efficient use of rainwater.
To learn, to love , to serve
Saint Peter Claver's is a boarding school on a 500 acre campus about 15 kilometres from the centre of Dodoma, the legislative capital of the United Republic of Tanzania. Meet some of the students and hear about their lives here in their video.
The school anthem encapsulates its approach to education:
"Some of the values we are called to cherish
Are love, compassion, truth, and justice,
Hardworking, respect for all others,
Kindness, sharing, and honesty"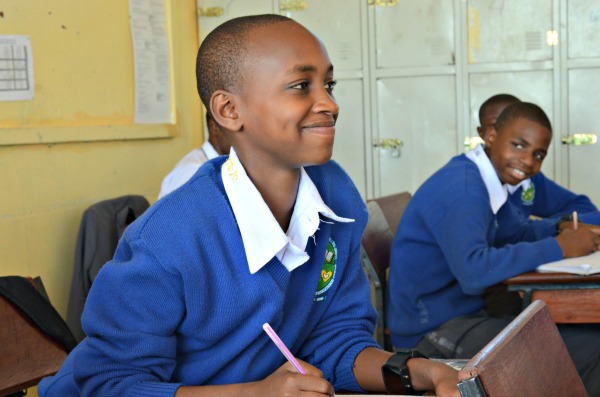 The school has a child centred approach to education and has adopted the motto: to learn, to love, to serve. It has incorporated cura personalis as part of its philosophy of education.
Latin for "care for the (individual) person," cura personalis is a hallmark of Jesuit education in which the teacher establishes a personal relationship with students, listens to them in the process of teaching, and draws them toward personal initiative and responsibility for learning.
The mission of St. Peter Claver High School—a Catholic, Jesuit school—is to assist young men and women to develop their talents, intellectual and otherwise, in order to serve others to the greater glory of God.
A noble vision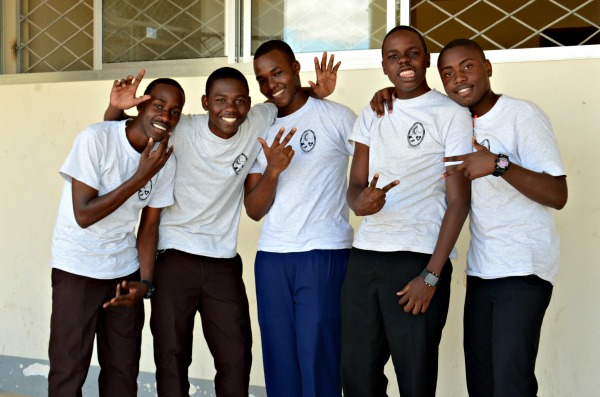 The vision of the school is to graduate young men and women who are:
Intellectually Competent

. They will be able to engage the great questions of the day, to assess situations accurately, and to act on these judgements rationally.

Religious

. They will recognize the grace of God active in the world and be prepared to respond to the divine goodness in service to God in worship and assistance to others.

Loving

. They will be people who are warmhearted and care for those whom God places them with: family, friends, associates – even strangers.

Committed to Doing Justice

. They will be people who are devoted to fostering relationships in the world that recognise the God-given dignity of all people, who seek to live in solidarity with others as brothers and sisters, and who have a concern for "the least of our brothers and sisters".

Open to Growth

. They will be people who see horizons not as limits but as invitations to continue to search, people committed to developing specific skills, talents, and intellectual stances—but not at the expense of new possibilities.
An example is the students' enthusism for language learning.This video Guten Tag, Saint Peter Claver! by the German Club shows scenes around campus. The students wrote scripts, practiced their German and filmed the project—all in the German language. They invite you to enjoy a walk through a German-speaking day in the life of Saint Peter Claver High School.
The school has been ranked 5th out of 353 schools for academic achievement in state exams in the Central Dodoma Region. Congratulations to the students, teachers, administrators and non-teaching staff members! Check out its Facebook page.
Hongerini Sana!
Author: Compiled by Irish Jesuit Missions, 19th February 2016, updated 21st March 2017.