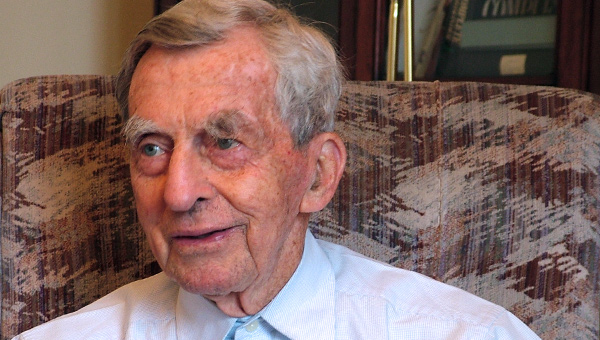 Fr Joseph Mallin SJ received the freedom of the city award from the Lord Mayor of Dublin Críona Ní Dhálaigh who flew to Hong Kong to meet him on the 21st March. An Irish concert was enjoyed by all, including Fr Mallin's visiting niece Una, and the two conversed "as Gaeilge" all evening. The award was a tribute to his life's service through his ministry to the people of Hong Kong and Macau and in recognition of his status as the child of Commandant Michael Mallin, one of the executed leaders of the Irish 1916 Easter Rising.
Oldest Irish Jesuit missionary priest
Joe Mallin was born in 1913. At age 102, he is the oldest Irish Jesuit missionary priest, living in Hong Kong.
His father Michael Mallin commanded the fighting at St Stephen's Green on Easter Monday 1916 with Countess Markievicz as his deputy. The Commandant paid the ultimate price for his part in the Irish Easter Rising and was shot in Kilmainham Gaol, Dublin on May 8th, 1916.
The night before his father's execution, Joseph was taken to Kilmainham Gaol by his mother, then pregnant with their fifth child, to say goodbye. He was only two and a half years old and does not remember the occasion. Michael Mallin wrote to his little boy in the last letter to his family: "Joseph, my little man, be a priest if you can."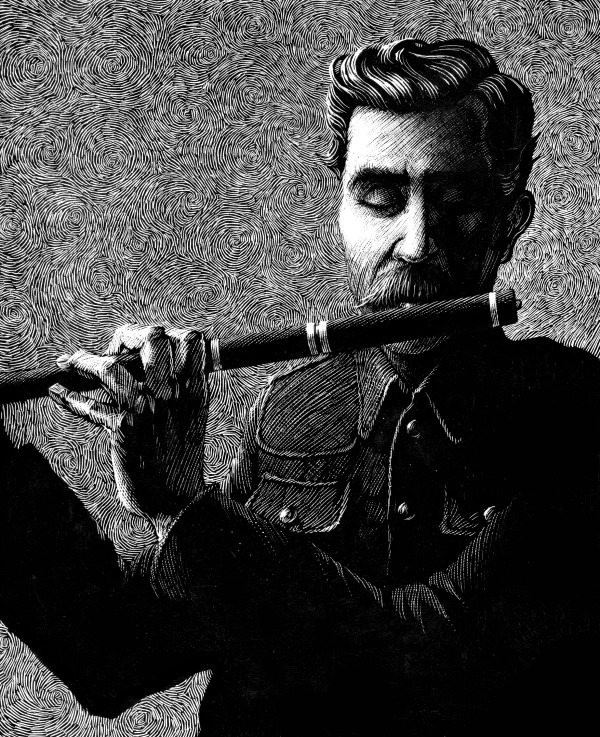 Portrait of Michael Mallin by David Rooney from 1916 Portraits and Lives(Royal Irish Academy)
Fr Mallin often played the flute that his father used in the Workers' Orchestra, in Liberty Hall, Dublin on the eve of the 1916 Rising. The flute and his father's watch are now in the National Museum in Dublin.
The ultimate price
In a greeting on Fr Mallin's 100th birthday, Senator Mark Daly wrote:
"As a nation we owe a huge debt of gratitude to the sacrifice made by many men and women through the generations.
"The price paid by your father in laying down his life, the price paid by your mother who lost her husband, the price paid by you and your siblings who grew up without their father is a debt un-repayable by any nation.
"The proclamation whose ideals they tried to fulfill contains concepts that are both timeless and universal. Those aims are as relevant to people struggling for rights all over the world today as much as they were for the people of Ireland in 1916."
Commemorative poster
To celebrate Fr Mallin's unique mission and connection to the 1916 Easter Rising, the Irish Jesuit Missions has produced a commemorative poster in his honour. If you would like a hard copy, please email: info@jesuitmissions.ie with your name and address or call 01 8366 509.
Author: Article compiled by Irish Jesuit Missions, 22nd March 2016