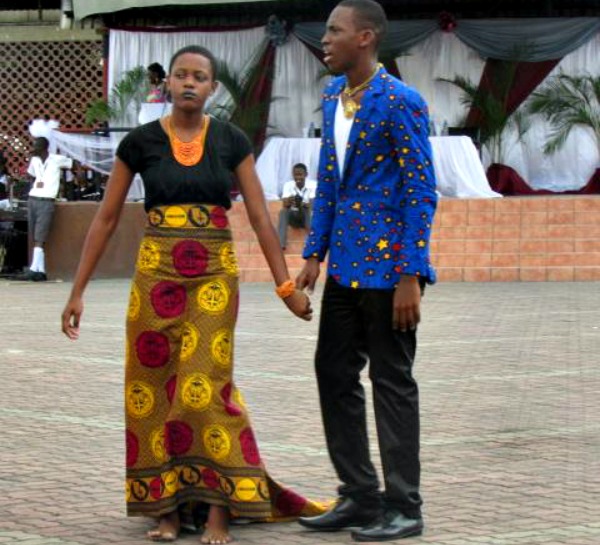 Africa: we continue our series on achievement and Jesuit programmes working towards success on the continent. We visit Tanzania and travel to Loyola High School, a Jesuit second level school in Mabibo Farasi, Dar es Salaam.
Personal and academic development
Officially opened in 1995, the school is 21 years of age and has seen thousands of young women and men graduate. Students are encouraged to aim for high academic achievement while developing their spiritual and emotional lives. The ultimate goal for all the young people is integrated personal development as individuals and as members of larger society.
Social justice in action
A spirit of social justice is instilled in the students and community service is compulsory for all. Different classes take turns to visit a different program at least six times in a year. Students are encouraged to bring along items such as books or clothes as a way of sharing their resources with those who are less privileged.
A variety of working student groups enables the young people to be actively involved with local communities. Just one example is the Committed Youth for the Poor program started by students to support people living in poverty, particularly fellow students.
The program engages in a variety of activities such as fundraising with the money generated going toward tuition fees for those who need support. Members also engage in community service by visiting children and homes of the sick or elderly people.
Sharing the learning: Tanzania and Connecticut
Looking further afield, the Pedagogical Institute is a workshop initiated as a joint effort between Loyola High School and the Fairfield University in Connecticut, USA, as part of a strategy to strengthen the existing partnership between the two institutions.
The teachers explore and share pedagogical strategies and ways to assess student learning. Through the program, all teachers of Loyola High School and representative teachers from six other schools are given training.
Graduates still fondly attached to their school have formed the Loyola Alumni Association. It supports a number of activities at the school including Loyola Girls Day – a day when female students meet to reflect on, and address issues that affect them. Members are past pupils who want to continue living in accordance with the school motto: "Men and Women for others".
There's a lot more going on at Loyola High School; check out their new website.