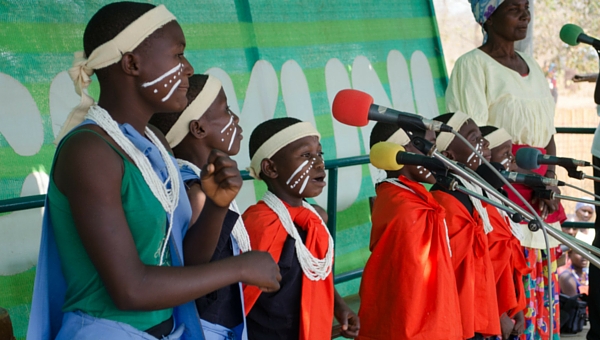 The Founding Fathers. The people in the Monze area of Zambia refer to the Jesuits as the 'Founding Fathers'. The long involvement of the Society of Jesus since 1905 in the founding of Chikuni Mission, its expertise in education, cultural appreciation, to name but a few, and the diocese' present issues were outlined by Bishop Moses Hamungole of the Diocese of Monze when he visited the Irish Jesuit Missions this summer.
Bishop Moses shares the current challenges of this rapidly growing diocese in a series of short videos:
The Jesuits in Zambia: Founding Fathers
The Jesuits in Zambia and challenges in Monze
The Jesuits in Zambia: a blessed presence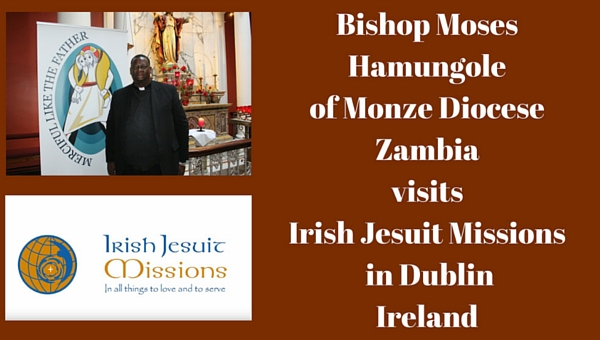 A growing diocese between a lake and a park
The Monze Diocese lies between Lake Kariba and the magnificent Lochinvar National Park . Many challenges have emerged for its new strategic plan in which all stakeholders were involved—laity, priests, and religious congregations. One of the biggest identified is with young people during the time between the sacraments of Confirmation and Marriage. A vacuum exists in pastoral ministry that would support them in their faith.
People are on the move from various reasons: from villages to towns in search of work; from cities back to their hometowns after retirement. In addition, administrative changes have resulted in staff movement into the diocese. The increase in population is resulting in over filled churches and an ever more widely spread community to be ministered to.
The establishment of three new parishes in Choma, Monze and Mazabuka for the faith communities, along with a good accompanying formation programme for priests, would go a long way to respond to the pastoral needs of the people in the diocese.
Grandfathers in faith. Elders in faith.
Although the Jesuits are currently working only in Chikuni Mission—having handed over other works in previous years—their influence can be best understood within a broader perspective.
With their expertise and qualifications they contributed immeasurably to past and present communities. Their work in the Pastoral Centre is greatly valued and bishop Moses would hope to see their remit extended to the formation of priests and faith communities. By their very presence, the Jesuits as founding fathers are deeply influential in the diocese.
Bishop Moses ends with an old tribal saying that honours the presence of grandparents and elders. It is said that when they are present around the family fire, it will not go out. "The Jesuits are considered as our grandfathers in faith, our elders in faith. You know you are a product of their work and there is a sense of being received in your father's house."
Image of Chikuni Concert 2015 by courtesy of Jesuit Zambia/Malawi Province Development Office
Author: Transcription from interview with Bishop Moses Hamugole by Irish Jesuit Missions Communications