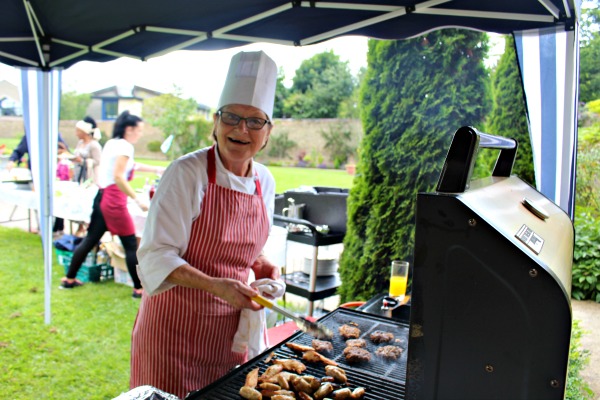 The Irish Jesuit Missions (IJM) held a social gathering with Milltown Park Community for our men home on leave, missionaries in Cherryfield and other friends and colleagues in late July. This turned out to be a very enjoyable afternoon.
Everyone who attended commented on how pleased they were to catch up or meet new friends. There was a good mixture of young and old, Irish and other nationalities. The food was great, the conversation flowed, and it was nice to see people enjoying each other's company. But the highlight of the day were the ice cream cones!
We were delighted to be able to use the walled garden in Milltown, which has been beautifully looked after by Fr. Bill Callanan SJ over the last six years. It was a real treat to walk around and appreciate this wonderful haven, to smell the flowers and experience this delightful environment.
A big thank you to all in Milltown including Byron and all his team, Eileen and Bill, also to Rosaleen at IJM for arranging this event.
We hope to make it an annual occasion from now on.