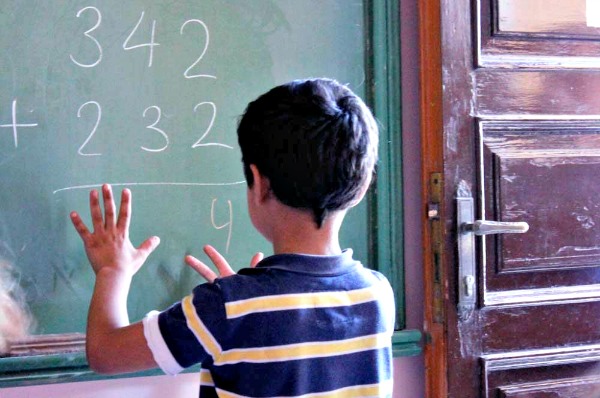 Photo credit: Zerene Haddad / Jesuit Refugee Service
Sunday 20th November is Universal Children's Day, dedicated to promoting the rights of the child. Pope Francis has launched an appeal "to the conscience of all, institutions and families, that children always be protected and their wellbeing safeguarded, so that they never fall prey to forms of slavery, recruitment for armed groups, and maltreatment."
International commitment to children's rights
"I hope that the international community may watch over their life, guaranteeing to every boy and girl the right to schooling and education" says Pope Francis "so that they may grow in serenity and look with trust to the future".
Universal Children's Day marks the day on which the United Nations General Assembly adopted the Declaration of the Rights of the Child 1959, and the Convention on the Rights of the Child, 1989.
Secretary-General Ban Ki-moon states "This year, I wish to emphasize the importance of ensuring that the commitments made by the international community to the world's children are extended to a group of children who are often forgotten or overlooked: those deprived of their liberty."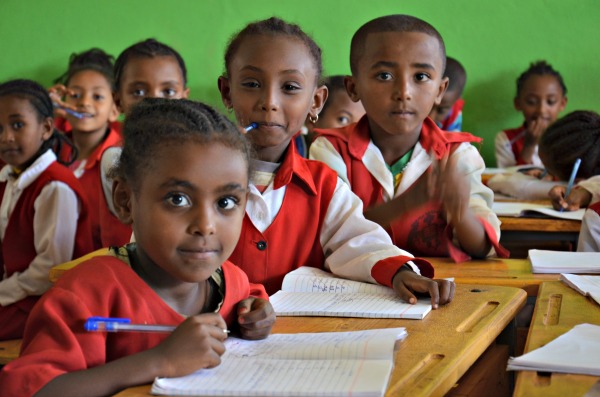 Kindergarten students, Abay Mado Catholic Academy, Ethiopia
Education is an absolute necessity
"For children in crisis situations, education is an absolute necessity" explains the Jesuit Refugee Service (JRS) "In the midst of destruction, violence, and instability, school is a place of learning and opportunity, a sanctuary for healing and health, and a haven of normalcy and hope for the future.
"Neglecting a child's right to education undermines not only their future, but also the future of their societies. Lack of education leaves children more vulnerable to exploitation and abuse, including recruitment into armed groups, child labour and early marriage."
JRS estimates that the education of 75 million children and adolescents aged 3-18 has been directly affected by emergencies and protracted crises and that "Of the more than 21 million refugees registered with the UN High Commissioner for Refugees, 3.6 million school-aged children are out of school. Only 50 percent of refugees or internally displaced persons are enrolled in primary school, 25 percent in secondary school and very few have access to pre-primary or tertiary education."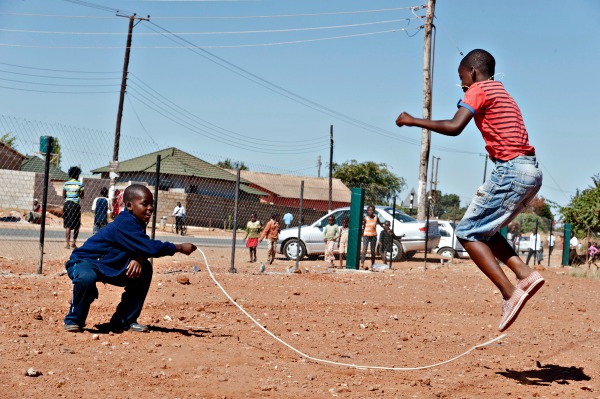 Playtime at Chelston Parish, Zambia
According to the UN, the Convention is the most widely ratified international human rights treaty, sets out a number of children's rights including the right to life, to health, to education and to play, as well as the right to family life, to be protected from violence, to not be discriminated, and to have their views heard.
Please see On Universal Children's Day Pope Francis hear us
The JRS Mercy in Motion campaign aims to expand its educational projects to provide 220,000 young refugees with access to education by 2020. The campaign hopes to raise €35 million and give refugees the tools to rebuild their own communities and to contribute to new ones wherever they are living at present.
A map by Educate Magis highlighting the JRS educational projects and Fe y Alegría schools by country and number can be downloaded here. The map also shows schools and educational projects in the six Jesuit regions of the world and contains a detailed legend with all of the Jesuit schools listed by region and country.