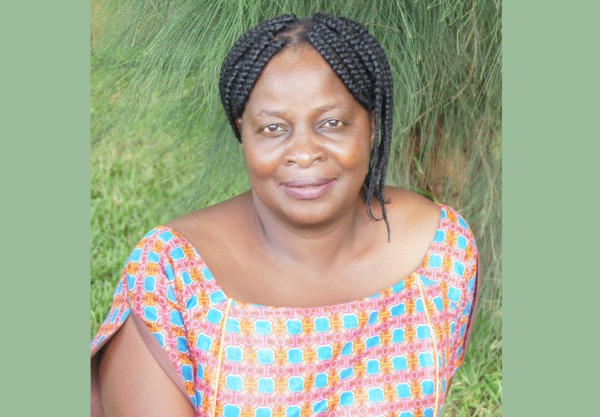 Dorothy Hambayi
Jesus said "Let the little children come to me, and do not hinder them, for the kingdom of heaven belongs to such as these." (Mt.19:14)
In Zambia and Malawi, children face many challenges from a lack of schools, health facilities and playgrounds to food and housing.
Many children live in crowded homes with not less than five persons in a room of about four by five metres. Such a room serves as sleeping quarters, kitchen and living room. The environment is generally unsanitary and gives rise to outbreaks of disease which mostly affect the child.
The majority of government schools, both primary and secondary, are over-enrolled with no less than 60 pupils in a classroom. The learning environment is very crowded. Open Community Schools cater for those who can't find a place in ordinary schools. These are managed by volunteer teachers, most of them without any training. As a result the dropout rate is high.
Children in both Malawi and Zambia face other forms of abuse such as neglect, emotional stress and child labour arising from economic hardships. Malawi experienced a poor maize harvest last farming season. This led to children being forced to accompany adults travelling long distances in search of food and being employed in selling various goods.
With little to positively engage the children, we have seen growing numbers of 'street kids', both boys and girls. Alcohol and drug abuse are common. Sexual abuse is unavoidable in the streets, usually perpetrated by drunken adults and older children.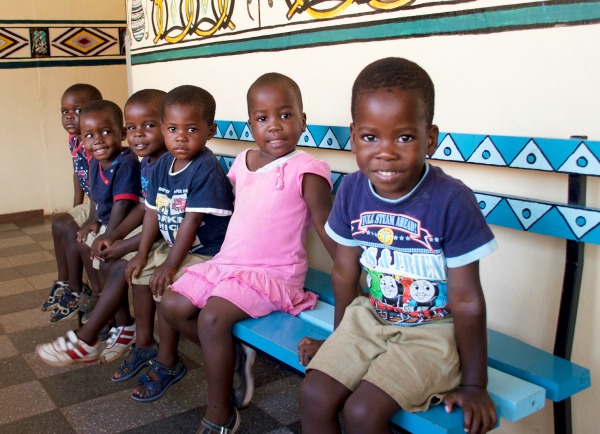 Children at Kasisi Children's Home, Zambia
Girl children are particularly at risk since the emergence of the HIV/AIDS pandemic. Zambia's largest hospital in Lusaka records no less than five new cases of child sexual abuse every day. Government health facilities are overwhelmed by the sheer numbers of patients coupled with an inconsistent supply of drugs.
Communities in both countries are poorly informed about child rights. Those who have access to information have difficulty in accepting that children do have rights. Most adults claim that promoting children's rights has led to indiscipline and that children's rights' campaigners have neglected to emphasise children's responsibilities. Children have been viewed as mere dependants whose welfare is not of great importance.
This view was made clear during our sensitisation workshops in our schools and parishes in Monze, Lusaka, Lilongwe and Kasungu recently. Awareness programs have been stepped up in all our institutions. Appropriate structures and policies are being more widely established.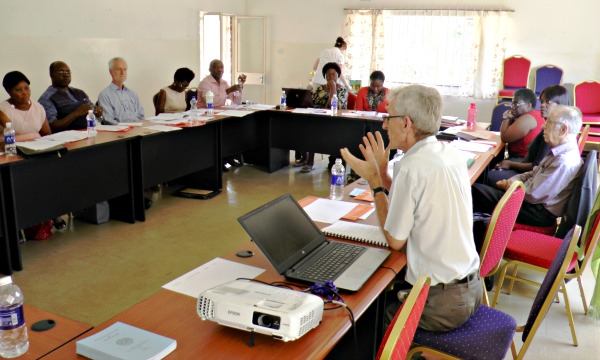 Child Safeguarding and Protection workshop, Lusaka
Thanks to the generosity of the Irish Jesuit Mission Office in Dublin, the Child Protection Commission and the Development Office of the Zambia/Malawi Jesuit Province has launched a programme of awareness workshops and project level trainings in Child Safeguarding and Protection. Capacity building is also receiving attention with more advanced Training of Trainers in the field of child protection. There is every need for greater outreach in order to ensure that communities are more familiar with child rights and that children may be better protected and enjoy the privileges which are the right of every person.
Dorothy Hambayi is assistant to the Child Protection Officer at the Jesuit Province of Zambia/Malawi, based in Lusaka and promoting the welfare and protection of children within the province. Dorothy comes from a nursing background and is on the board of the Zambia Society for Child Protection.
Author: Dorothy Hambayi, Zambia-Malawi Province, November 2016