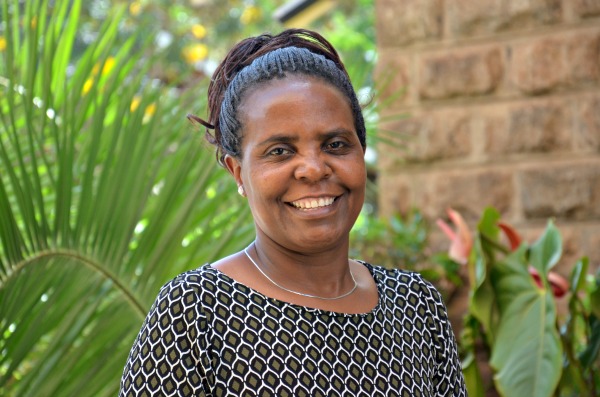 Child protection is a term that I have come to get used to and understand fully only in my adulthood. To understand why, you would need a little exposure of my childhood. I grew up in Kisii, a small village in Western Kenya, the fifth born in a family of eight. I was in this context till I completed high school in the 1990's. My mother was our main mentor as my father worked away in the city and only came home at the end of the year. As a child, just like any other children we just did what we were told, did all the errands at home and at school as required by the parent/teacher and we loved it.
We were free to play with everyone in the village without any serious danger however we were never consulted neither our opinions sought on anything even if it were something as simple as which dress I would like for Christmas. Children were totally dependent on the adults/parents who knew what was best for them; children were there to be seen, and not to be heard. We got punished whenever we made mistakes, sometimes very severely including beatings, denial of basic rights both at school and at home. Child rights were unheard of and we did not feel that we had undergone any child abuse.
The first time I heard about child protection and child rights was in college. My parents and teachers acted primarily from their traditional and cultural overviews about children and adulthood and these do not put the child in position of engagement/participation. It may have been better for my parents to discuss and involve me in decision making processes, for my teachers to use alternative means of discipline rather than corporal punishment, and the list goes on.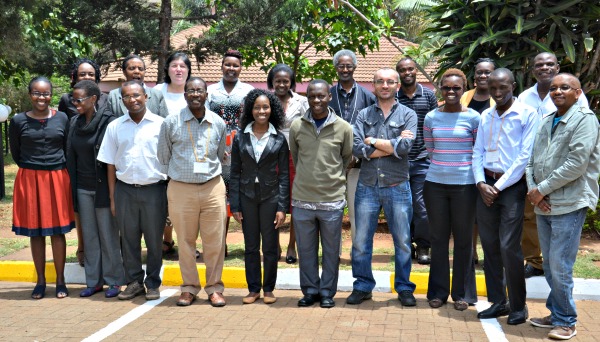 Participants at the Child Safeguarding workshops in Nairobi,Kenya
Having been trained in child safeguarding, I see that it will take a whole attitude change towards children to achieve a society which tolerates zero child abuse. The modern context in which children and adults find themselves is both a blessing and a curse to child protection.
Arguably there were remarkably less child abuse incidences then than there are today. With faster and more sophisticated communication options, more enlightened adults and children on child protection issues, clear legislation and even implementation of the laws, there should be really no 'excuse' for child abuse. Paradoxically, child abuse continues to expand in magnitude, sophistication and cruelty.
Child protection is not achievable just by having the right legislation, implementing it or even the wide dissemination of Child Safeguarding knowledge for both adults and children. I think it takes a deeper attitude change towards children and their capacities and the responsibilities of adults in determining a safe and secure environment for children at home, school and the society. Without this commitment at personal, family and institutional level, child abuse will continue to rise and get more complex.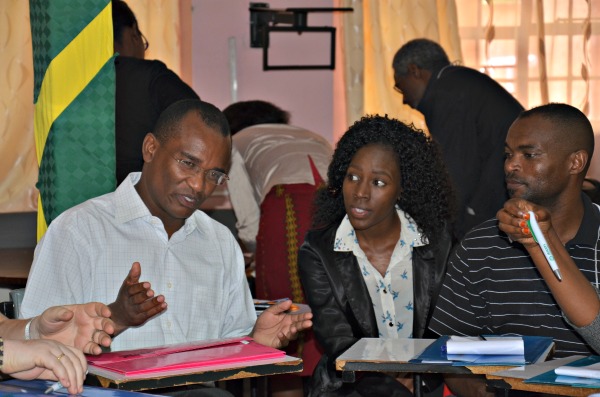 Staff of the Eastern Africa Province attend a Child Safeguarding workshops in Nairobi, Kenya
At personal level I approach child protection from the dimension of my childhood experiences, their effects on me and, on the other hand the skills that I have gathered in my adult life on this issue. I use this background to interact with my son and other children with a view to give the best treatment and environment that I can for the children to thrive.
Lucy Monari is Programmes and designated Child Protection Officer for the Jesuit Eastern Africa Province based in Nairobi, Kenya. Lucy worked with a Child Protection NGO in Nairobi and as Development Coordinator for a local diocese in Kenya. Lucy holds an MA in International Development from the University of Manchester and BA in Sciences of Human Development from the Catholic University of Eastern Africa.
Author: Lucy Monari, November 14th 2016