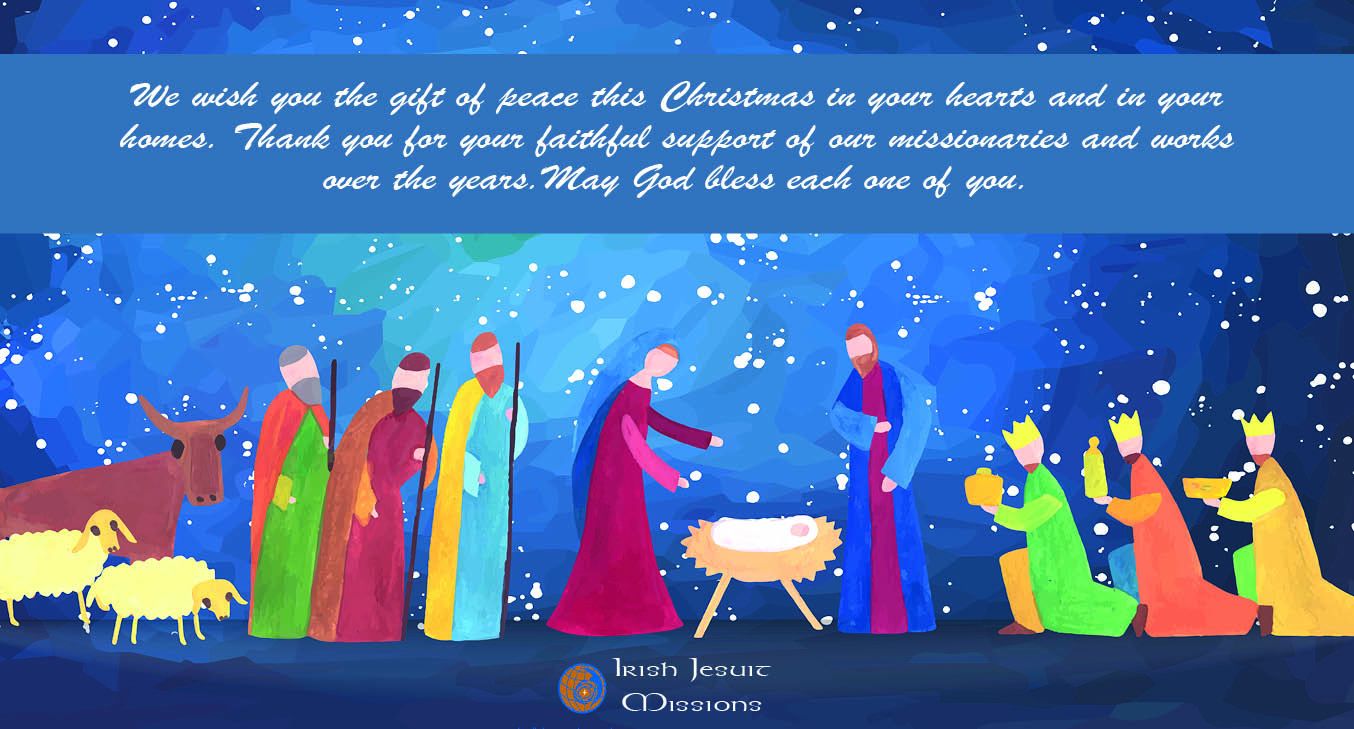 Christmas is a special time for children. They teach us wonder and joy as they open their Christmas gifts. Every year we are nourished by that same wonder and joy as we gather around the crib and gaze at the baby Jesus in the manger.
God comes amongst us in the vulnerability, smallness and fragility of a child. We remember also how some days after his birth Jesus fled with his parents into Egypt because of the threats of Herod.
Many children have fled with their parents into refugee camps this year because of violence, war and conflict and the Irish Jesuit Missions (IJM) has supported so many children in refugee camps. The Jesuit Refugee Service is the outreach of the Jesuits to refugees and migrants bringing protection and hope to children living in dangerous situations through education and social services.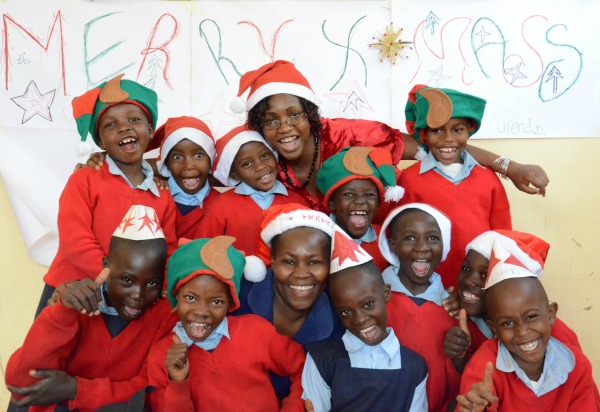 Students and their teachers at Upendo Centre in Nairobi, Kenya
The safety of children is a priority work of the Society of Jesus worldwide. Child safeguarding programmes and protocols are key to keeping our children secure and the IJM has focussed in the past year in helping all our partners in implementing child safeguarding procedures and keeping spaces of work as safe places for all.
Perhaps one of the greatest instruments of protection for girls and boys, both now and in the future, is schools where children can learn and play and enjoy the wonder and joy of simply being children.
The stories in our Winter Newsletter are stories of our work for children, for their rights, safety and futures. Thank you for your part of this work as friends of the IJM. We remember you in our Masses and prayers during Christmas and the New Year.
We also remember in a special way our companions in the Far East when they celebrate the Chinese New Year on January 28th, 2017. Happy Christmas, New Year and Chinese New Year in the Far East.
Author: Fr John K Guiney SJ, Irish Jesuit Missions, 21st December 2016