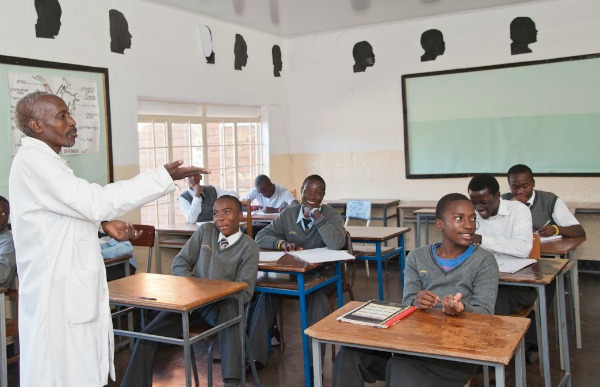 Social justice and service for all and in all
At St Ignatius College in Zambia, students are learning to be of service to others. A rounded approach to education supports them to perform to the best of their academic abilities while appreciating and strengthening their Christian values and faith.
Students strive to follow the Jesuit ethos of being 'people for others' through love and service to fulfill the school's values of social justice and service. St Ignatius College works to give students opportunities to serve one another and their community.
They are actively engaged in maintaining school infrastructure and its grounds as a method of serving their community. In the wider community, opportunities are provided for students to donate time and money to charities and service organisations.
Developing independence and self-care
Girls and boys have the option to become more integrated into the St. Ignatius community and join the community of boarders. While there, they develop skills in independence and self-care. Students eat together, study together and live together, creating strong friendships and developing a close knit community.
An active chaplaincy provides regular mass and Catholic services and time is set aside for reflection at daily assemblies and in the classroom to foster greater spiritual understanding and growth.
More here on the Jesuit Development Office Facebook page
NB. St Ignatius School was formerly known as Leopard's Hill Jesuit Secondary School