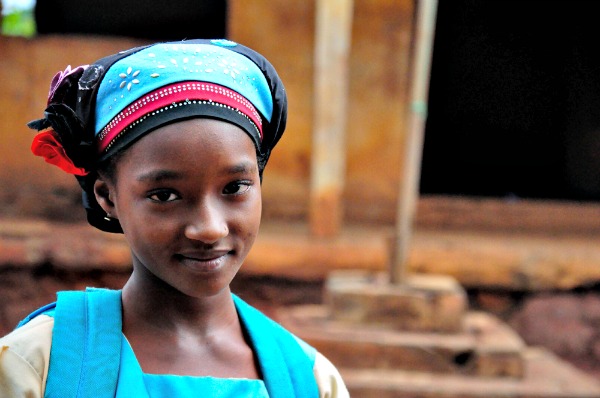 Photo: Jesuit Refugee Service International
Pope Francis reaffirms the church's stance against all forms of abuse against women in the encyclical Amoris Laetitia: "we must…see in the women's movement the working of the Spirit for a clearer recognition of the dignity and rights of women" (54). The Jesuit Refugee Service (JRS) works to improve the safety and status of women and girls in some of the most difficult living environments in the world.
Zoom in on Kakuma Refugee camp in Kenya
Kakuma residents are a multicultural mix of different cultural and religious beliefs and practices some of which—like child marriage and female genital mutilation—are violations of girls' and women's human rights. Sometimes families are separated by threats or violence within the camp leaving women and girls unprotected.
Kakuma is one of the largest camps globally and is home to almost 155,000 people by the end of 2016, according to UNHCR. They have traveled from countries across Africa fleeing conflict, oppressive political regimes, drought and poverty. Children, teenagers, women and men can live there for many years. At the same time new asylum seekers, mostly from South Sudan, continue to arrive in great need of assistance.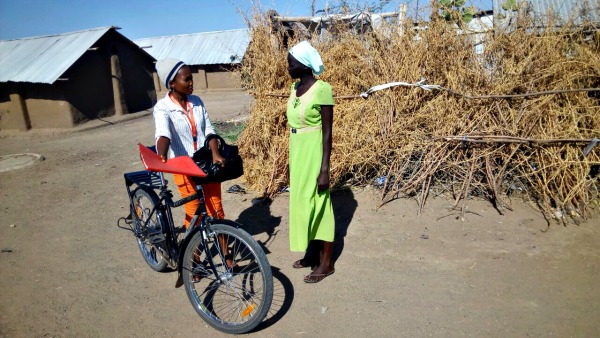 JRS councellors implement mental health programmes that provide education and life skills for refugees in Kakuma Refugee Camp
Life is tough at the Safe Haven shelters
Temporary protection of women and children who are vulnerable to danger and exploitation is provided in Safe Haven shelters. Here counseling services are provided by psychological and community counsellors and therapists and skills training courses are run. JRS staff and volunteers are working to improve and expand the Safe Havens for women and children in the sprawling camp.
During the next few years, a new facility will be built while the old dilapidated counseling rooms, staff rooms, unhygienic toilets and bathrooms are to be replaced in the existing centres. Badly needed, broken down equipment will be provided to staff: a washing machine will save hours of hand washing; communications devices will allow staff and security guards at the centres to react quickly especially in emergencies; a hardy four wheel drive will be added to the old vehicles and increase efficiency.
Meanwhile, training and education courses continue to be provided in the Safe Havens. Particular aspects of JRS' work are caring for people with special needs and those who are survivors of sexual violence—usually involving wife battery, assault, abduction or early marriages. Acquiring new skills means going back to formal schooling and literacy classes and also engaging in counseling and healing art therapies to come to terms with painful pasts and move on to positive futures. Some trainees move on to higher education scholarships.These services have made an impact on the lives of the refugee community and greatly improved their physical and emotional wellbeing as a result. See 'Acquiring new skills in Safe Havens'.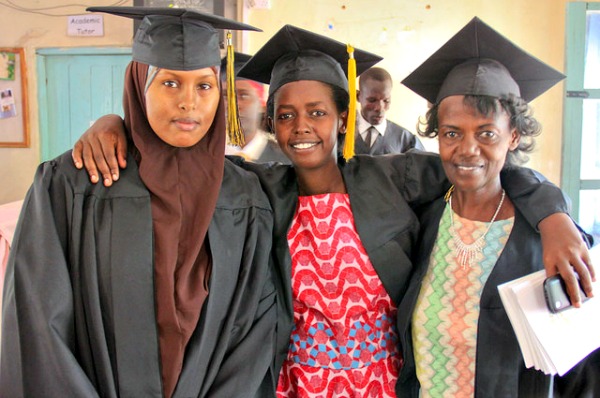 Refugee women exercise their right to education in Kakuma Refugee Camp
International Women's Day
Worldwide, the good news is that every year International Women's Day on March 8th celebrates the social, economic, cultural and political achievements of women and calls for the challenging changes that need to take place to achieve women's rights, embedded in the United Nations 2030 Agenda for Sustainable Development.
The bad news is that the World Economic Forum predicts the gender gap won't close entirely until 2186 which is much too far into the future. International Women's Day and the long term, determined work being done by the Jesuit Refugee Service encouraged by Pope Francis, can help to bring that long awaited, longed for day closer.
Author: Irish Jesuit Missions communications, 6th March 2017