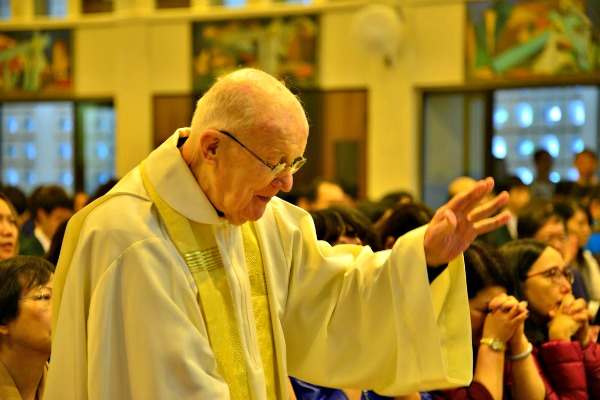 Fr Alfred Joseph Deignan SJ
When we reach the age of 90 we often look back at our life history and marvel at how God has blessed us. The first Irish Jesuits arrived in Hong Kong on the eve of the Feast of St Francis Xavier and said their first Mass the next day, 3rd December 1926, in the Cathedral. Was this God's sign to us to be like St. Francis who had a strong desire to work in China?
This mission was a new challenge to the Irish Province; a new experience to work among poor people speaking a different language, the Cantonese dialect, with different food, customs and weather, often so hot and humid. So different from Ireland.
The people were very poor. There were many refugees from China. They lived in slums, in wooded huts on the hillside or on the rooftops. There was little welfare provided then.
Four pillars of Ignatian wisdom
The Irish Province sent 106 young Jesuits to Hong Kong between 1926 and 1970. Three pillars of the Mission were set up in the early years i.e. Ricci Hall, the Seminary and the schools, which continue to this day. Fr Stephen Chow is now the Supervisor of our schools making them more and more Ignatian. In time a new pillar was added—spiritual formation.
Invasion and surrender
In 1937 the Japanese invaded China. About 50,000 refugees poured into Hong Kong. Fr Thomas Ryan and Fr Donnelly set up the 'War Relief Association'. The Japanese invaded Hong Kong in 1941. The British surrendered. All schools were closed: the Seminary was shelled and our Language School was looted. Fr Gerald Kennedy, a doctor, served the wounded in St Paul's Hospital. The Jesuits were scattered, some to Macau and set up St Luis Gonzaga School, some went to work in China. Two of those who remained—Patrick Joy and Gerald Casey—were imprisoned by the Japanese but providentially survived. In 1945 the Japanese surrendered and Hong Kong started its recovery.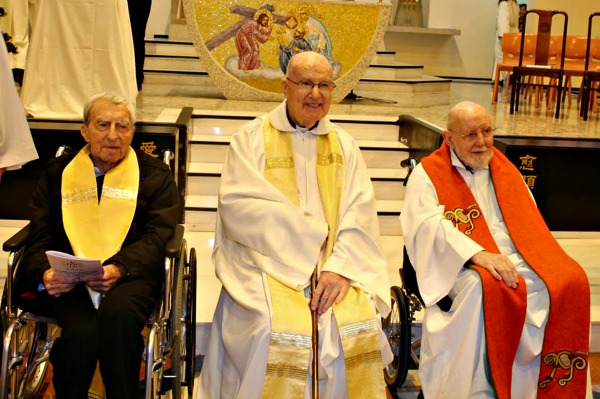 Frs Joe Mallin, Alfred Deignan and Seán Ó'Cearbhalláin
Recovery, radio and riots
Fr Thomas Ryan was appointed Acting Superintendent of Agriculture. He reforested the hillsides: set up a wholesale market for farmers and helped found the Social Welfare Department and the Housing Society.
In 1947, Radio Hong Kong began broadcasting Catholic Prayers by Fr Richard Gallagher, Fr Thomas Ryan broadcast music programmes and, years later, Fr Ciaran Kane broadcast Morning and Evening prayers and a weekly programme of sacred music called 'Gloria' from 1996 to 1999.
In 1956 we had riots in Hong Kong. It was a rough time for police and people. Youth groups holding Mao's Little Red Book terrified people. Bombs were used. The schools closed as there was a scare that bombs were placed: a worrying time.
MAGIS: for the greater good
The Jesuit story of 90 Years has its ups and downs: Jesuits were always led by the MAGIS, the greater good. It is no wonder that we are filled with gratitude to God.
We have now only six Irish left, one is 103 but God has provided 11 Chinese Jesuits to carry on the work of service to the Church in China and people of Hong Kong. We ask for your prayers for more vocations.
This article is taken from the full version 'The 90th anniversary of the arrival of the Jesuits in Hong Kong'
Author: Alfred Deignan SJ