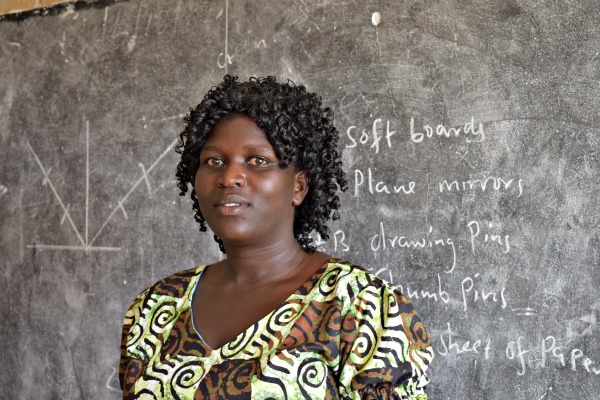 Susan Abalo, Physics and Mathematics teacher at Ocer Campion Jesuit College in Gulu, Uganda
The recent trip to Uganda for Irish teachers which was led by staff from the missions office, centred on a visit to Ocer Campion Jesuit College in Gulu, in the north of the country. The college, which is supported by Irish Jesuit Missions, is a coeducational boarding school which is currently home to more than 800 pupils.
The name of the school is meaningful, as the word 'ocer' means 'he is risen' in the Acholi language. The Acholi people are the dominant tribe in the northern region where the school is situated, and have been decimated by the years of a civil war which resulted in many people being killed, kidnapped or forcibly displaced, meaning that children who attend the school grew up in internally displaced persons camps. The name reflects the wish that these people will also rise again, through the opportunities offered by education.
The college also has pupils from the more peaceful and prosperous southern region of Uganda and aims to cultivate a unity among the children, in the hope that this will lead to harmony among future generations.
The school also relies on the dedication of its teachers, who are also mentors to the children and whose role is broader than that of providing a formal education. On the recent trip, several teachers shared what makes their work meaningful to them and their students.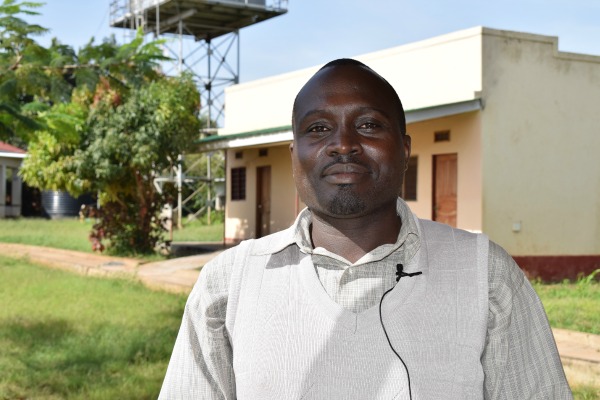 Francis Benley, English and Literature teacher at Ocer Campion Jesuit College in Gulu, Uganda
'Ocer is in my heart'
Francis Benley was a live-in patron for boys for three years at the school, who came to be on first-name terms with all of the boys at the school. He participated in helping students with their study and carried out added afterschool duties, staying on site 24 hours a day. He passed this role on earlier this year, but is still on the staff as a teacher of English and Literature, who is focusing on African writers to enable the children to take pride in their heritage. He gets satisfaction from having made an added contribution to the school, as he is keenly aware of the harsh background that some of the children have emerged from and wants to help them to advance. Ocer Campion is in his heart, and he says that working there has been one of the most positive experiences of his life.
'If I can do it, they can do it'
Susan Abalo has been at the college for four years. She enjoys her job as a Physics and Mathematics teacher, and describes the children as jolly, good students who are keen to learn more about sciences. It is still very unusual in Uganda for a woman to teach science subjects, and she has found that children can sometimes have a negative attitude about it. However, this is changing. She is assured that when the girls she teaches see her, that they gain confidence in their ability, because they know that they can also make it in sciences. It makes her happy to be able to inspire them in this way.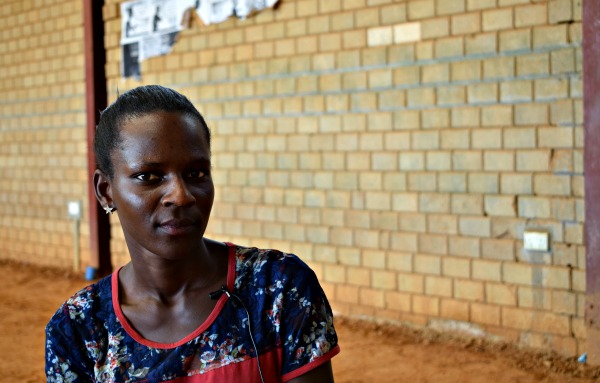 Agatha Isidi,English and Literature teacher at Ocer Campion Jesuit College in Gulu, Uganda
'I want to help them to become men and women for others'
English and Literature teacher, Agatha Isidi, loves her subject because it touches all aspects of life, and enables her pupils to discuss things that affect their own lives. When the Irish teachers' visit Ocer Campion, Agatha is teaching her class a poem which talks about dowries and the price of a bride, and allows her students to freely debate whether African tradition or the concept of true love is more important. She says teaching has always been her dream job, and likes. Agatha works hard to prepare her students to flourish in the Jesuit tradition, and become men and women for others.
What is striking about the teachers' stories is how invested they are in the wellbeing of the students at the school. The staff embody the Jesuit ethos of 'cura personalis' – care for the whole person.
Author: Irish Jesuit Missions, 12th December 2017