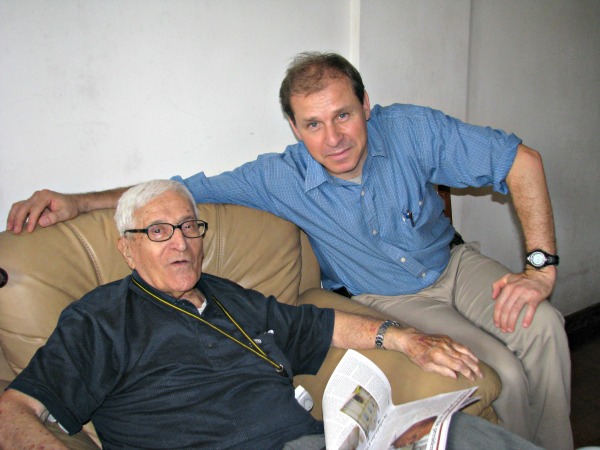 Fr Luis Ruis and Fr Fernando Azpiroz SJ
Thirty years ago, Fr Luis Ruiz, had his first encounter with a community of persons affected by leprosy in Taikam island, Guangdong Province China. Moved by their terrible situation, he decided to work together with local governments and church communities to change the conditions of leprosy patients. This was the beginning of Ricci Social Services, a Jesuit network created by him to bring relief, dignity and social justice to the poor and marginalised people in Mainland China and Macau.
Since then, Ricci Social Services, which is supported by Irish Jesuit Missions, has started a very long journey that has brought us to the most remote places in China, to be with and serve persons and communities in need of solidarity, healing, friendship and support so that they can develop themselves according to their potential.
"The people who opened the door of China to us were not business persons, the powerful or the learnt, but the persons affected by leprosy and those living with HIV/AIDS. Because of them, more than 50 local governments from over10 provinces invited Ricci Social Services to go their places, to serve them in their needs. Today, we collaborate in more than 40 programs distributed in 10 different provinces that serve around 5,000 people in China, including adults and children affected by leprosy or living with HIV/AIDS, women at risk (e.g. sex workers), or people dying without support at the hospitals.
These programs are organised as a network of "communities of solidarity". These are communities where people learn how to overcome discrimination; where physical, psychological and social wounds are healed, where dignity is affirmed, and where communion is restored and re-created among individuals, their communities and their relationships with their natural environments. In these communities, more than 80 religious sisters and volunteers live together with patients or people who suffer discrimination, serving them in their needs, joining them in their daily struggles, and learning from them.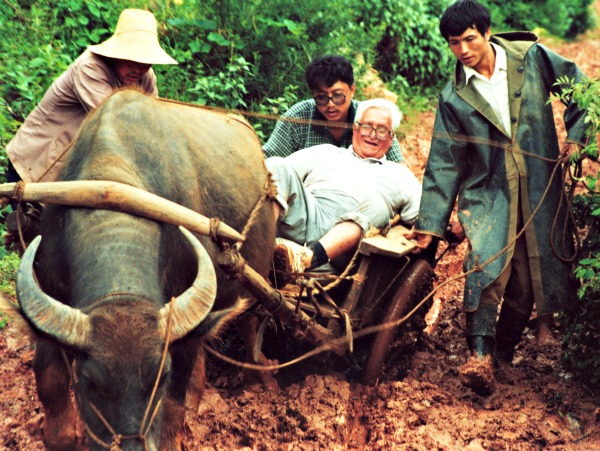 Even in his infirmity, 83-year-old Fr Luis Ruiz visited a leprosy center in Mile, Yunnan Province in 1996. Photo: Mr Tan Hong
This has been a journey to our personal limits as well, far away from our comfort zones. In many places, we suffered from a lack of understanding and discrimination from the local people; lack of water, electricity or roads; all kinds of tests and sicknesses, and even death, for example Sr Xue, who died in an accident while serving her leprosy-affected patients in 2008. But our reward has been far bigger than all the efforts we have made during these 30 years. A reward that only those who love can understand. Because love transforms everybody and everything. Due to love, receivers become givers, and givers become also receivers.
Today, the same impulse of love has brought us to more new frontiers, serving either women at risk, children living with HIV/AIDS or poor and dying patients at public hospitals, or to help almost twenty-five different local social service communities to build their capacities to serve more and better. This same love has also pushed us to do more in terms of ecological justice in China, trying to help people to change their ways of living, consuming and producing, to do justice to nature and our future generations.
But love is also and always an invitation to others to collaborate and be part of it. We are not doing all of this work alone. This is the fruit of working together with thousands of benefactors, hundreds of Sisters, volunteers and staff workers, government officials, partners, etc. We are the beneficiaries of all their love and support.
This has been the daily experience of Ricci Social Services throughout our 30-year journey in China. The experience of a love that is incarnated, shared and that has transformed and continues transforming thousands of persons and ourselves."
Author: Fr Fernando Azpiroz SJ, Director of Ricci Social Services. 12th December 2017