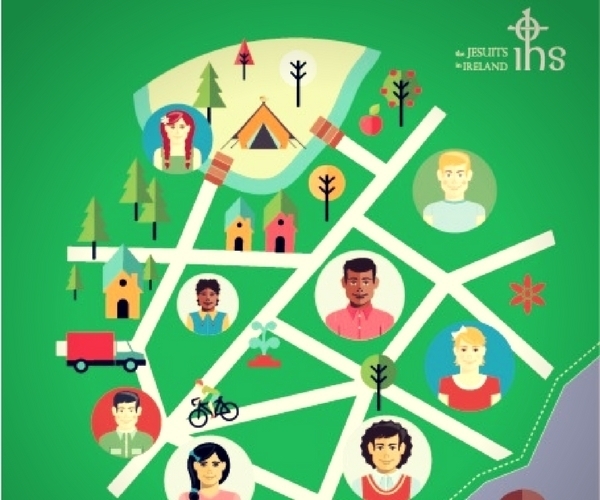 This module explores issues of social justice and focuses in particular on how society responds to crime and the use of imprisonment. As part of a Religious Education (RE) or Civic, Social and Political Education (CSPE) programme this module supports students in exploring contemporary issues within a moral context and enables them to develop 'a faith that does justice' through engagement in social justice activities in the local community or the wider world. It is based on the premise that people learn best through experience and through a process that connects learning, reflecting and doing. The material is grounded in Christian values of care, solidarity, equality and social justice which are at the heart of Ignatian education.
As the aim of Jesuit education is to form 'men and women of competence, conscience and compassionate commitment' this module is geared to developing the students' capacity for ethical reasoning, critical thinking and skilful analysis of social justice issues and towards fostering empathy for people living on the margins. It aims to encourage a sound understanding of the causes and structures that gives rise to social injustice and to develop a sense of solidarity with the poor and the marginalised. Fr Peter McVerry SJ – whose book The Meaning in the Shadows is a recommended accompaniment to this module – sums it up this way:
Jesus wasn't a man for others; he was a man with others. Eating with outcasts he broke down the walls of division; the disreputable became reputable, but in the eyes of those who wished
to retain the walls, the reputable, Jesus himself became disreputable.