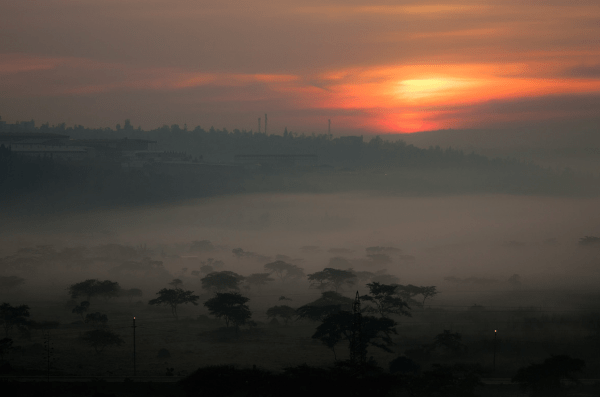 John Guiney SJ was working in St Joseph the Worker Parish in Kangemi, Nairobi at the time of the Rwandan genocide. On its 25th anniversary, he recalls how refugees from the conflict streamed into the country at that time, looking for safety.
"I was working in a slum parish in Nairobi when this terrible event, which saw 800,000 people slaughtered in 100 days, happened. The biggest movement of refugees took place across the border to Tanzania within those very days. One million were estimated to have moved for refuge into its bordering towns and villages – the biggest population movement since World War II.
My African friends were shocked, and worried about the perception of Africa in light of the horrific acts of violence of the genocide. I reassured them that in 20th Century Europe, more than 100 million people were slaughtered in two World Wars and other conflicts. The brutality that is a feature of war and conflict is, unfortunately, prevalent in every part of the world. Rwandese people poured into our poor parish seeking shelter as far into Kenya as Nairobi. Many of them were from rich families since they could afford the flight to Nairobi from the Rwandan capital, Kigali. Many of these families were of mixed Hutu/Tutsi ethnic background; a mix that made them enemies of both sides. What is particular to ethnic genocide is that these people were neighbours who were friends for years, went to school together, attended church together, socialised and played football together. Yet they were killed by the other side often in the most brutal way – with a panga, a long knife used for cutting grass. Ethnic genocide crushed the childlike innocence of trust within a normal society – a trust that could never be restored after such a trauma. This is why so many Rwandese have never returned to their country, 25 years on. They can never trust their neighbour again.
The response of our poor parish in Nairobi was to welcome them, give them shelter and listen to their story. The biggest response of the Jesuits, which came through JRS at this time, was to open a radio station on the Tanzanian border town of Ngara – Radio Kwizera, a radio of hope and reconciliation,, which continues to broadcast to this very day. This was to counteract the hate radio station, Radio Mille Collines, within Rwanda that promoted ethnic hatred and killing in this genocide. Media can be a powerful force of great hatred as it was in Rwanda. Equally, it can be an instrument of hope and healing, as with Tanzania's Radio Kwizera.
Rwanda as a country has moved on economically, but hearts and bodies need healing and this process takes time. The present governance of the country has much to do to promote genuine healing and reconciliation, not just exact justice and intimidate opposition parties and political figures. The diaspora may never return but dialogue with them is needed in order to prevent a reoccurrence of such a genocide."
(Photo: Maxime Niyomwungeri on Unsplash)