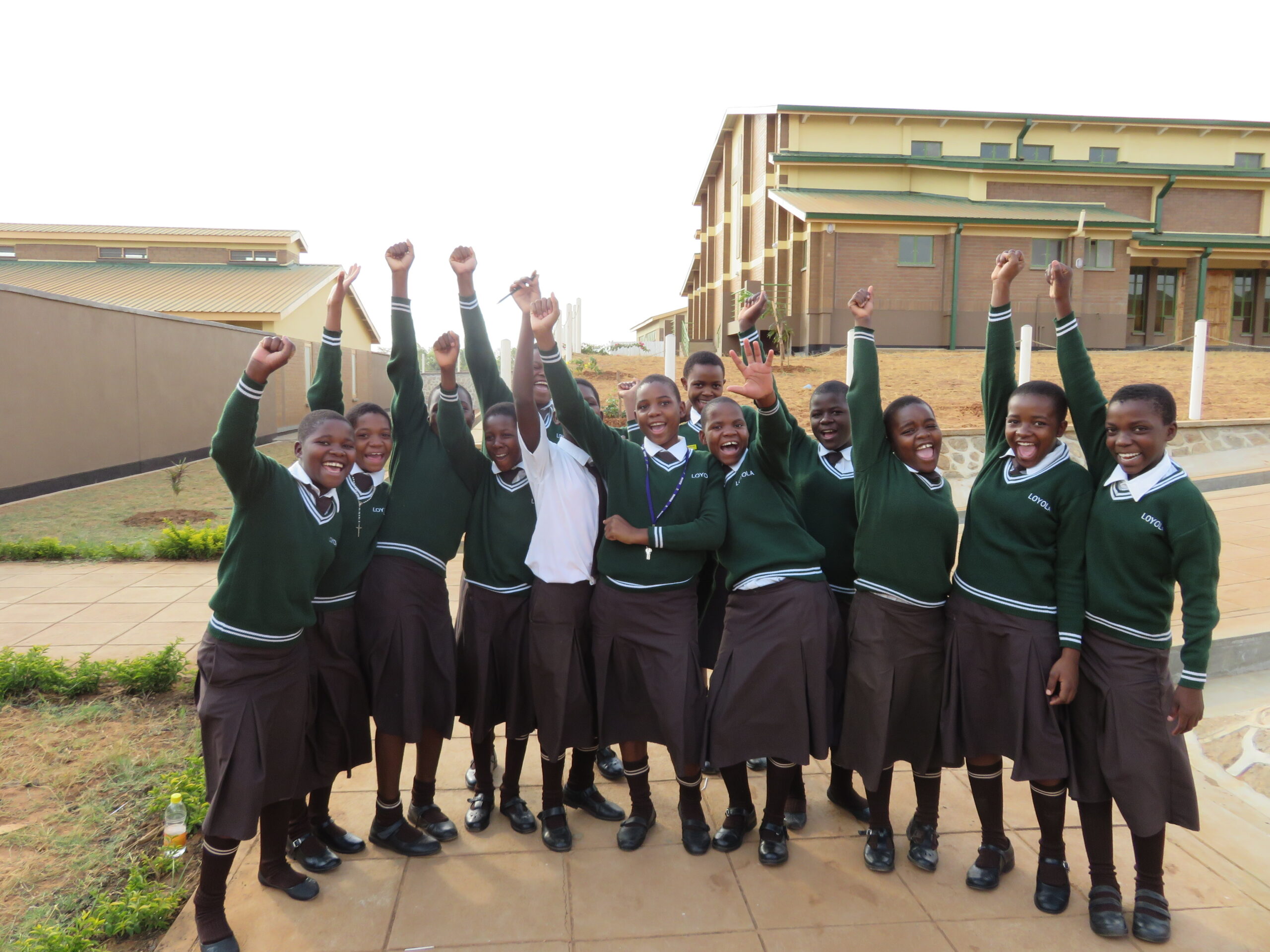 Friday, June 7th will be a very special day for Loyola Jesuit Secondary School (LJSS), when 49 girls and 48 boys will be its first ever graduates! LJSS is located in the rural town of Kasungu, Malawi, 120km north-west of the capital Lilongwe. It is an all-boarding, co-educational school with 479 students – 243 girls and 236 boys.
EDUCATION IN MALAWI
Malawi is one of the poorest countries in the world. Most primary schools in the country very basic, lacking even textbooks and basic teaching materials. The number of students who go on to secondary education afterwards is low. The percentage of the adult (aged 25+ years) population that has some secondary education is under 40% of women and 58% of men, some of the worst education statistics of sub-Saharan Africa. Almost half of the Malawian population is under 14 years old which places enormous pressure on the available education services.
LOYOLA SCHOOL
Construction on LJSS began in 2012 using the expertise of local Malawian architects and building contractors. Building it was made possible by the generosity of Jesuit organisations worldwide (including Irish Jesuit Missions) and the additional support of foundations and individual donors. The Government of Malawi assisted by granting exemptions from taxes and customs fees. The school is as a grant-aided by the Government of Malawi, meaning its teachers are paid by the Ministry of Education. This keeps its fees low and makes the school more accessible to the children of less wealthy families. LJSS is an "option for the poor" and is open to all students of school going age around Malawi.
GENDER BALANCE & THE JESUIT ETHOS
LJSS provides equal opportunities to boys and girls. Girls in rural Malawi are often discouraged from enrolling in schools, and pushed towards settling down and getting married. The school aims to maintain its existing gender balance. Educated girls tend to marry at a later age, they go on to have fewer children, and their families have lower infant mortality rates than those of uneducated girls. In turn, the children of educated mothers are themselves more likely to go to school, making the benefits last for future generations. The Jesuit ethos of the school aims to produce graduates who are "women and men with and for others" and who are educated not purely to make a living for themselves but to make a difference in society and the world.
ECOLOGICAL AWARENESS AND SUSTAINABILITY
LJSS embraces ecology, and has sustainability projects including a large farm near the school which produces food for students at the school. Some of the produce is sold to generate some income for the school, and the farm also acts as a learning centre about agricultural methods and practice for the students. The students at the school are ecologically conscious, and recently marched through Kasungu and surrounding communities to promote ecological sensitivity by protesting about the use of plastic bottles and bags. The school itself was built using environmentally friendly bricks made from the local soil, and its furniture was purchased from a joinery which uses wood from sustainable tree plots. This reflects its commitment to halting the deforestation that is contributing to climate change, which countries including Malawi are feeling the worst effects of. In March 2019 Cyclone Idai claimed over 700 lives across Mozambique, Zimbabwe and Malawi.
With thanks to Peter Henriot SJ
27 May 2019