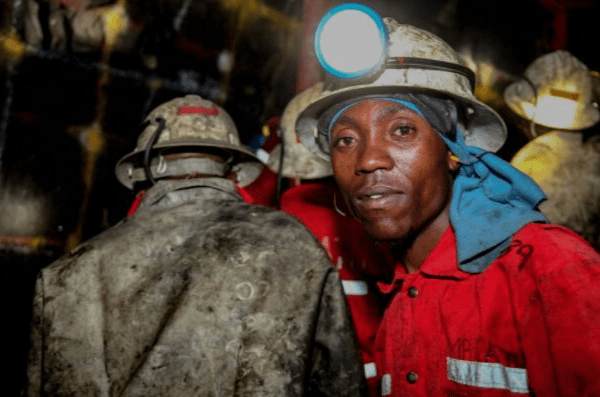 The Hekima Institute of Peace Studies and International Relations (HIPSIR) in Nairobi, Kenya, was started in 2004 to respond to social and environmental issues. It is involved in healing the trauma caused by conflict and religious extremism and in protecting the natural environment from the damage being caused by the extractive industries.
Extractive Industry Damage
Kenya is rich in natural resources including oil, gas, and many precious metals and minerals which have attracted international corporations to the country. A key issue of concern is whether these natural resources can be translated into economic growth and sustainability for the country itself. HIPSIR training programmes inform participants about the damage that extractive industries are causing.
A participant on the Chartered Mediators Training course says:
"We have a responsibility to protect Kenya's natural resources. Multinational mining corporations are here to reap as much profit as possible and leave us poorer than we were before. This course by HIPSIR, has motivated me to mobilise communities, to educate them about the negative effects of these industries and to create a strategy for how we are going to stop the environmental damage the extractive industries are doing."
The Next Decade
In the next ten years, HIPSIR hopes to extend its outreach to a much larger audience through online programmes, regional and international partnerships and networks, joint advocacy initiatives and community support training. The Institute will continue to run its course on Catholic Social Teaching, which emphasises Laudato Si's call for care of the environment as well as accountable political leadership, and the protection of the common good. Participants in programmes run by HIPSIR have an impact on Kenyan society by tackling prejudice and inequality.
Healing Trauma
HIPSIR will also build on its expertise in transitional justice in post-conflict societies in Africa, to pursue its agenda of reconciliation, particularly among societies that have experienced violence and divisions. This will have an added component of psychosocial support and trauma healing for people affected by violence including women and girls who have endured sexual violence. It will also include spiritual accompaniment to help people heal and move towards forgiveness and reconciliation. The institute is organising an international conference on Women, Peace and Conflict in Africa in October 2021.
Interfaith Tolerance
The institute will continue its active involvement in addressing religious extremism and violence through inter-faith dialogue, regional and international conferences, and curriculum development for academic and non-academic institutions. In the next ten years, this direct engagement with people of different faiths, government institutions, religious institutions and others, will build mutual understanding and social cohesion. It will include young people who can be vulnerable to radicalisation and recruitment into extremist groups. It will also continue to advocate for freedom of religion where this is suppressed, to work towards a future of inclusiveness and tolerance.
Irish Jesuit Missions is a supporter of programmes run by HIPSIR and will continue to collaborate with the centre as it progresses over the next decade.
With thanks to Elias Opongo SJ, Director of HIPSIR