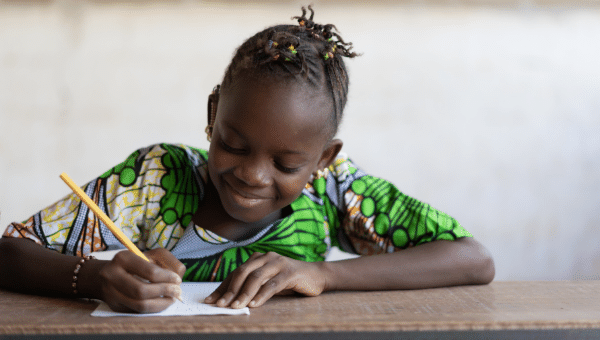 In light of the historic abuses in Ireland and the re-opening of deep wounds, survivors are at the forefront in their advocacy for justice. The naming of perpetrators of abuse brings a welcomed chance for those survivors to seek restorative justice and have their deep trauma acknowledged.
It gives opportunity to those who haven't yet come forward, those who have been holding onto that pain and trauma for decades, to recognise that they are not alone, that they have a right to have their abuse recognised. The many mistakes in responding to abuse in our country's past gives the opportunity for Ireland to advocate across the globe, so that others will learn from our history and avoid the same path.
Irish Jesuits International (IJI) has dedicated itself to the protection of the excluded – this is evidenced by the partners we work with, the types of projects we sponsor, the safeguarding expertise on our own small IJI team and our valuable engagement in promoting safeguarding across the globe. Some of the countries within which our partners work face overwhelming human rights violations. Communities often deny the existence of abuse in their country, as it is seen as a 'western' problem. Raising awareness at the level of communities on the ground, and training staff to advocate for justice is our commitment to create a consistent culture of protection.
As promoters of justice we:
require safeguarding representatives within the projects we support
require notices to be visible to beneficiaries in order for them to be aware of their contact persons in case of any concern
require police vetting of partner staff in countries where either the local or national police service have it available
require partner staff to sign disclosures pre-recruitment
require minimum standards in safeguarding to be applied and reported on within each project we fund
As supporters of advocacy we:
fund awareness campaigns in local communities overseas to educate people on their rights
lead Jesuit networks across the globe to adopt best practice in safeguarding
develop and provide a wide range of resources for our Jesuit partners and Jesuit networks across the globe on protection and safeguarding toolkits ranging from safe recruitment to responding to concerns and reporting cases.
Using the expertise on our IJI team:
our Director leads the global 'Promotion of a Consistent Culture of Protection' project, appointed by the Father General, which involves reviewing safeguarding standards across the globe in the Society of Jesus and identifying needs
our Operations Manager assists the Xavier Network, which consists of 13 other Jesuit offices such as ourselves, in ensuring they too apply the same minimum standards in safeguarding to all the projects they fund in 80 countries across the globe.
our Roving M&E Advisor based in Kenya conducts safeguarding audits during each project visit, to guarantee safeguarding is kept high on the agenda and any projects we fund are meeting our requirements
In the last 4 years, the IJI has:
developed course content for 3-day Training of Trainers Safeguarding Workshops for our partners overseas which is being used so far in 9 countries
funded 60 safeguarding personnel within our partners to do an additional eight week Safeguarding and Protection course
funded face-to-face Training of Trainers Safeguarding workshops of over 300 safeguarding personnel in China, Kenya, Malawi, South Sudan, Tanzania, Uganda and Zambia. These trainers have gone back to their own projects to facilitate trainings for their colleagues and those in their local community.
These actions do make a difference.
We continue to strive for justice for those least able to access it in our globe, so that they too may learn from the inadequacies of responses to abuse in Ireland in the past.
Author: Emer Kerrigan, IJI Operations Manager