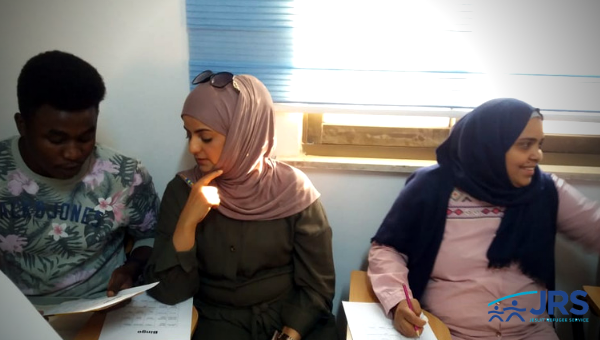 Jordan hosts hundreds of thousands of refugees from surrounding countries including Iraq, Palestine and Syria. It also hosts a sizeable refugee population from Yemen, a country people are forced to leave because of war and food scarcity. The Jesuit Refugee Service (JRS) helps the Yemeni refugee community in Jordan to recover from the devastating effects of war and to build a secure and sustainable future.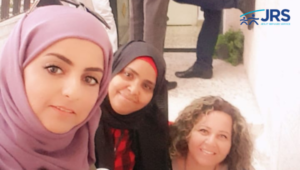 JRS has operated in Jordan since 2008, responding to the basic and educational needs of vulnerable people in Amman, including refugees, asylum seekers and in the host community. Refugees from countries like Yemen are often severely traumatised by their experiences – both in their country of origin and on their journey to safety. JRS addresses the needs that people have for mental and emotional support by running psychosocial programmes to help people to integrate into their new environment and build resilience and a sense of belonging. Staff work with people on an individual and group basis, and hold events that are educational and cultural to foster community spirit and promote wellbeing.
JRS Jordan has two learning centres in Amman-Jabal Al Hussein (E-learning Center & Learning Center), but since the beginning of the Covid-19 pandemic lockdown in March 2020 it has run classes online using Google Classroom, Zoom and Microsoft Teams.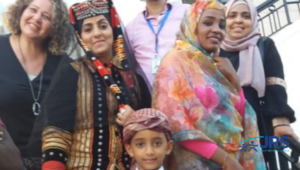 English classes are popular with Arabic-speaking refugees and range from informal conversation-level to the academic level needed for further study. It also opens up opportunities which may otherwise have not been available to them. Information about available scholarships for university and help with applications is also provided by JRS, to encourage and assist refugees who are academically high-achieving to go to third-level education.
JRS also teaches classes that will help refugees to find employment including computer skills. It provides people with career coaching, interview skills and help with writing a CV. Other needs that people in the refugee communities have are also met by JRS, such as the need for credit for wifi or an IT device (tablet or laptop) to enable a child or adult to study online.