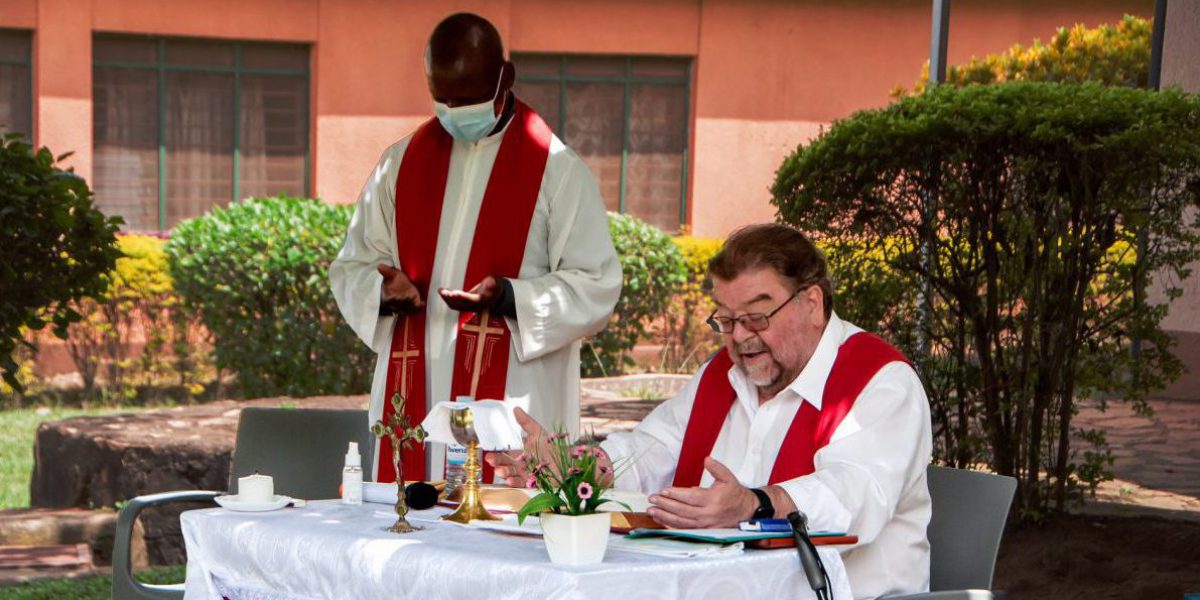 We pray in thanksgiving for the life of our companion Fr Fridolin Pfluger SJ, who passed away on Saturday, 19 June 2021, in Kampala, Uganda after contracting the coronavirus. Fr Pfluger dedicated his life to the service of refugees and other forcibly displaced people in Africa and Germany.
His desire to accompany refugees began during his tertianship in 1986-87 in the Philippines, where he joined Jesuit Refugee Service (JRS) for three months serving refugees in the Baatan camp, where Vietnamese "boat people" were living at that time. From 2003 to 2006, he served with JRS in Adjumani, Northern Uganda, where 100,000 refugees from South Sudan had been stranded. He was then appointed as Regional Director for JRS Eastern Africa in 2008, coordinating JRS's work in Ethiopia, Kenya, South Sudan, Sudan, Tanzania, and Uganda.
Fr Pfluger's compassionate heart and commitment to refugees and forcibly displaced people left a significant legacy in the region. He spearheaded the opening of many projects in South Sudan such as an education initiative for South Sudanese returnees, and ensured that the already established projects in Lobone, Yei, Kajo Keji, and Nimule were well-funded through JRS partners. When the famine that spread through the already impoverished Somalia forced thousands of people to flee, he ensured JRS's presence in Dollo Ado, southeast of Ethiopia, to attend to the needs of Somali refugees. Thanks to him, JRS was able to establish a primary school, a skills-training centre for tailoring, plumbing, and weaving, as well as an adult literacy centre.
Upon finishing his term as Regional Director in 2012, he moved to Germany as Director of JRS Germany, advocating for the rights of asylum seekers, migrants, and refugees in the country. However, his heart was still in eastern Africa, and especially in Uganda. His desire was fulfilled when he returned to Uganda as JRS Country Director in 2018. Through his leadership, JRS continued to offer much-needed services to the urban refugees in both Kampala and northern Uganda.
Fr Frido returned to the Lord on Saturday, 19 June 2021, the eve of World Refugee Day – a testimony of his incredible dedication to each refugee he ever met. His commitment, love, and legacy to accompany the most vulnerable will continue to inspire JRS's work and mission.
A funeral mass will be offered to him on Tuesday 22 June at 10am (9am CET) in the JRS compound in Kampala, Uganda. As the number of attendees is limited, the service will be live-streamed via Zoom https://zoom.us/j/95615924208  Meeting ID 95615924208
Photo: Fr Fridolin Pfluger SJ celebrating the Feast of Uganda Martyrs on 3 June 2021. (Jesuit Refugee Service)
This article was originally published by Jesuit Refugee Service www.jrs.net