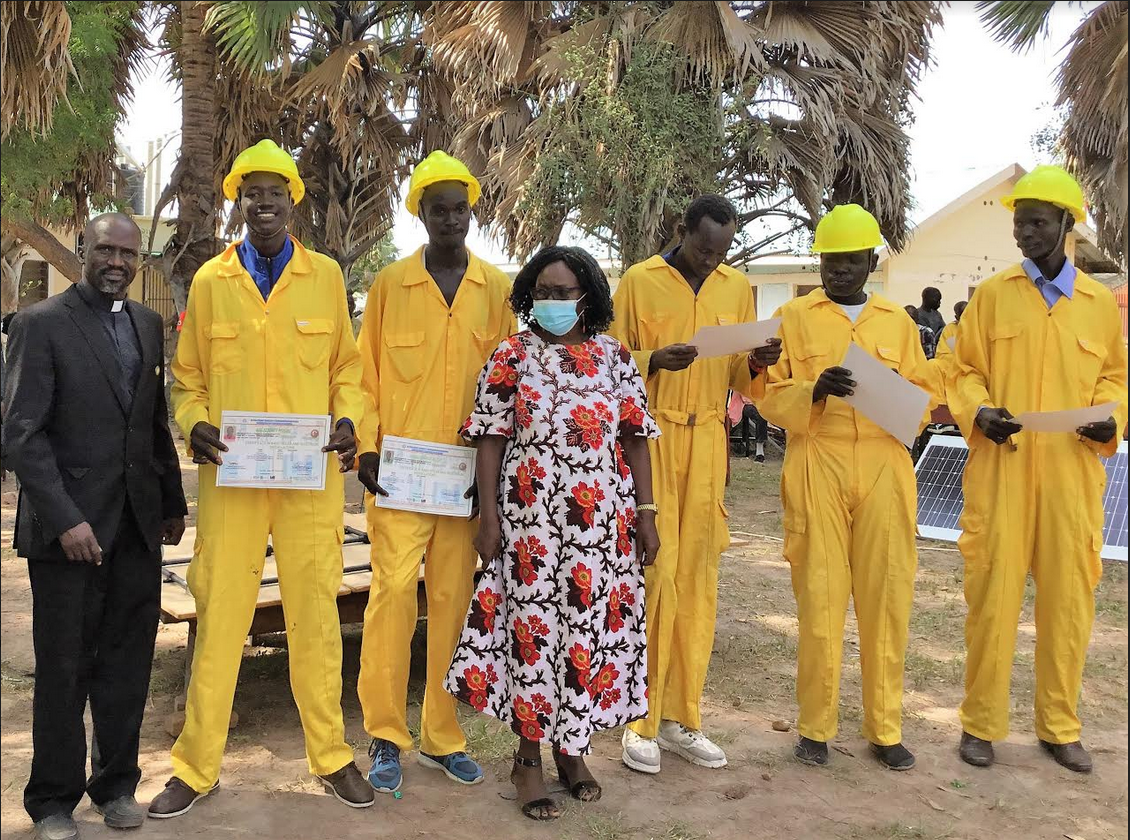 The St Peter Claver Ecological Training Centre in Rumbek, South Sudan held its 12th Graduation Ceremony on 25th June.
The event was attended by 300 guests, including the new Vicar General of the Diocese of Rumbek, Fr Andrea Osman who celebrated Mass on the day.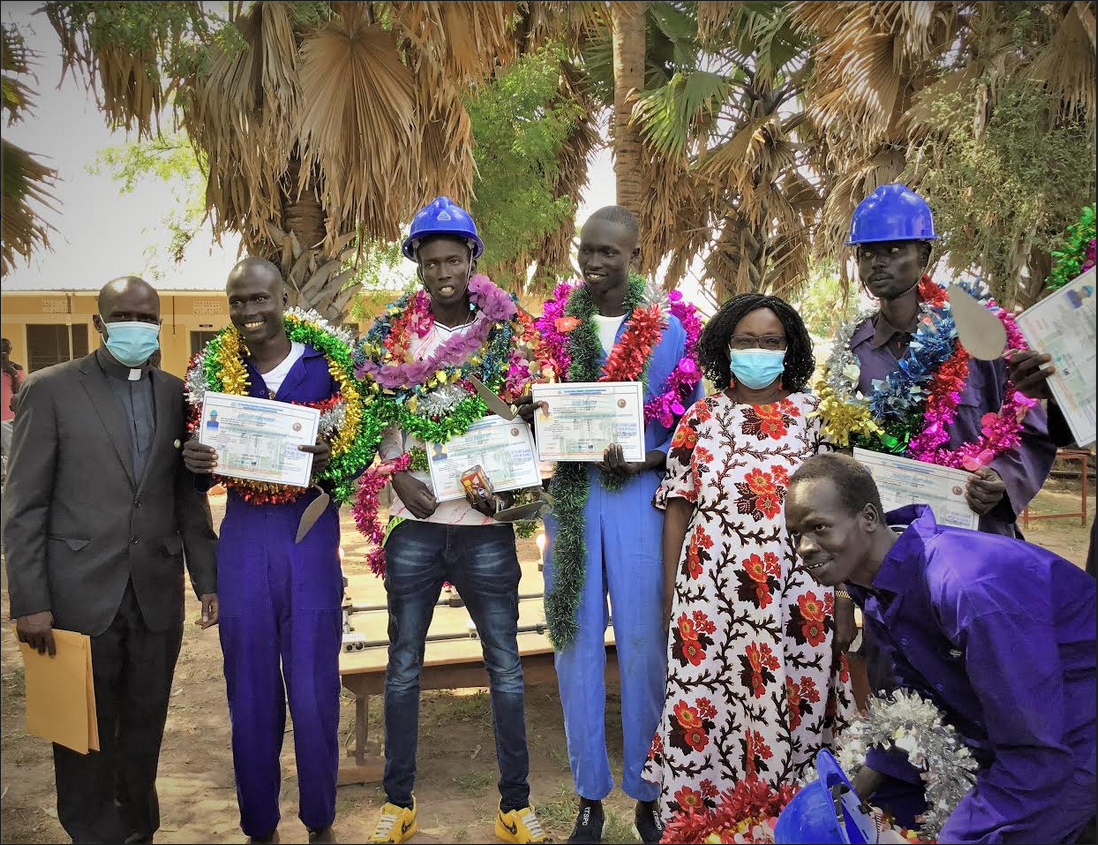 Established in 2008 to provide technical vocational skills to members of the local community, the centre now provides training in a range of subjects. Students can learn about basic construction, solar and electrical installation, plumbing, and the installation and maintenance of solar water pumps. They can also train to become hairdressers or beauticians, and learn basic cookery skills. In addition to practical courses, the centre also has classes in maths, physics, English and computing.
Speakers at the event included teachers and Jesuits who are part of the school staff and board, as well as some South Sudanese Government Ministers. They encouraged students to practice their newly-acquired skills to help to develop South Sudan. The country has been badly affected by civil war and there is a great need for their technical skills and abilities.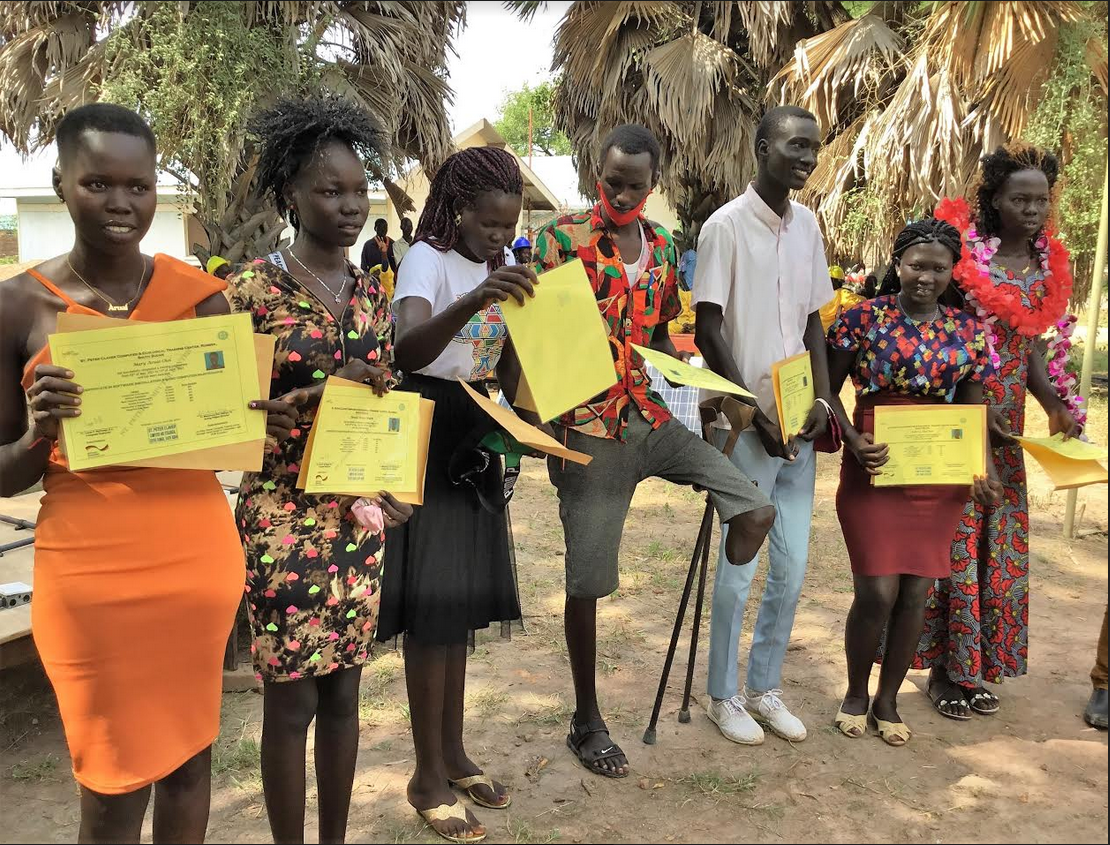 79 students were awarded their graduation certificates, in a range of subjects. In accordance with South Sudanese customs, a bull was slaughtered to celebrate their achievements.
We wish them every success as they go forth to build a bright future for themselves and their country.