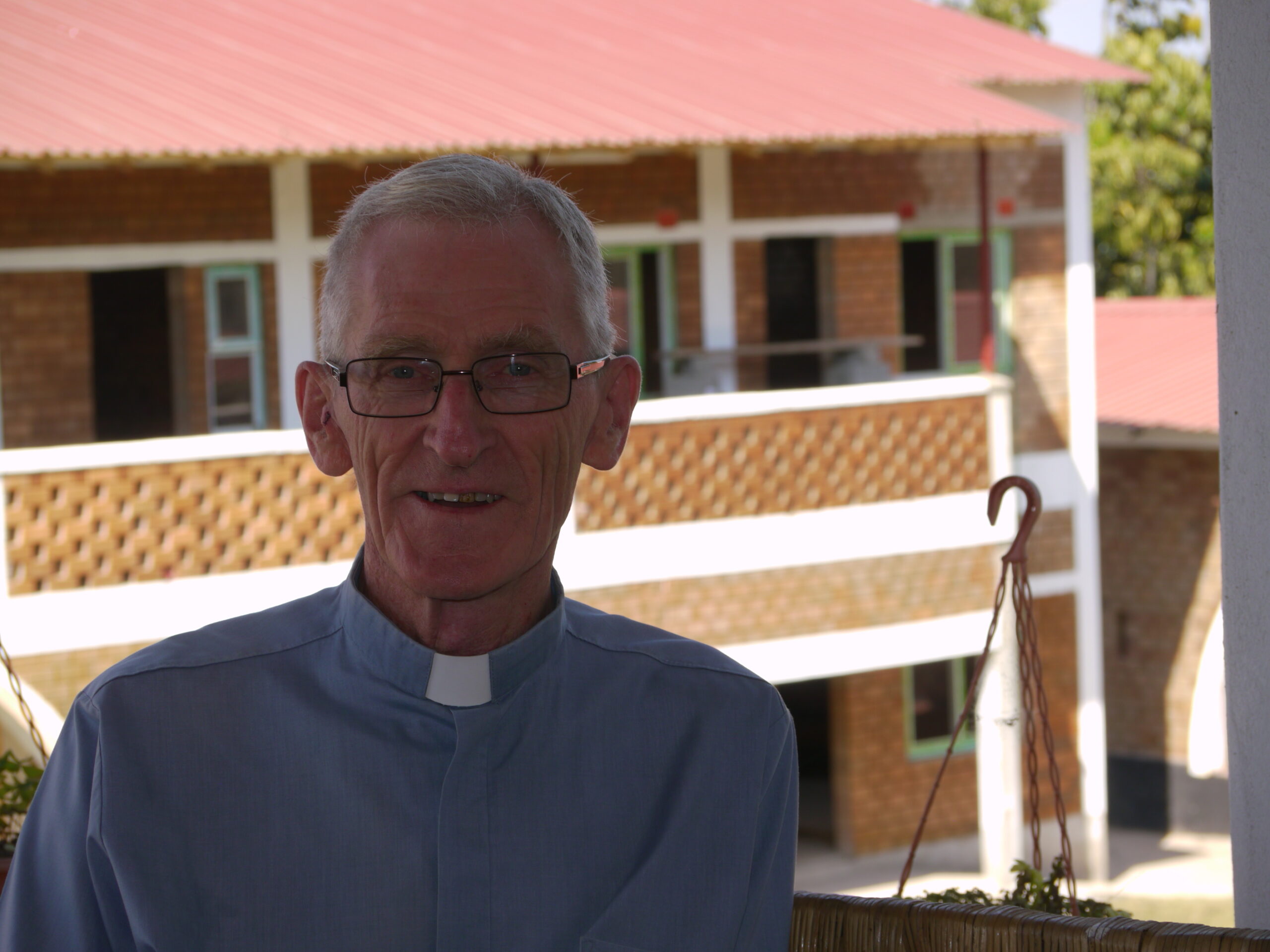 Peter Carroll SJ has spent his life in Zambia and Malawi leading novices, fellow Jesuits and laypeople in their spiritual formation.
After serving Mass for some years at the Dominican church in Sligo, I might have joined the Order of Preachers, but instead chose the Jesuits who had taught me in secondary school. Perhaps not a surprising choice given that a grand-uncle had died as a Jesuit scholastic in 1909. In 1938 one of his sisters – Aunt Hannah, whom I never met – led a group of four 'Foundresses' of Carmel to Kenya. She died in 1964 and is buried in the Carmelite Monastery in Nairobi. Two uncles also became Jesuits – and their first cousin, who found his last resting place in Paraguay.
Zambia Calling
During years of study at UCD and philosophy at Milltown Park I asked the then Provincial three years in a row to be sent to Zambia. He was famed for his oft-repeated conviction that the Jesuits in Ireland needed to 'consolidate at home' and during his tenure had not sent any scholastic 'on the Missions.' However one of his consultors exerted pressure and I was sent to Zambia just as Fr Cecil McGarry became Provincial in 1968.
At the time Zambia had a population of over four million – there are now 18 million plus. The Irish Jesuits worked largely in the Diocese of Monze, in the Tonga-speaking south, and had limited contact with Jesuits of other nationalities further north. However, in December 1969, Fr General Pedro Arrupe decided, despite some misgivings of the men on the ground, to unite all the Jesuits in Zambia into one Vice-Province (later Province).
Fr John Counihan became Provincial. Before I left Zambia to study theology in Dublin and in Louvain, he asked me to study psychology in the future. I have wondered in this Ignatian Year if this was a 'cannonball moment' – it certainly helped shape my future life.
On return to Zambia in 1976 and after a few years learning Nyanja and gaining some experience in parish work and hospital ministry, I was to spend more than 25 years in the work of formation of Jesuits and diocesan priests. During eight years as novice-master in the 1980s, the novices came from many countries, from Sudan and Ethiopia in the north to South Africa in the south. You might ask how a non-African could enter the minds and hearts of numerous young people of such a variety of backgrounds and cultures. No easy matter, but in God's Providence many persevered to become leaders in various Jesuit ministries.
Malawi – The Warm Heart of Africa
The 1990s were spent as rector of the national Major Seminary in Zomba, Malawi. It was an exciting time which saw the fall from power of the dictatorial Kamuzu Banda and the advent of multi-party democracy in the 'Warm Heart of Africa,' as Malawi is known. Sometimes when I compare myself with other Jesuits or with Irish missionaries who have given outstanding service in social transformation in various countries, I find consolation in the social activism of the generation of priests whom the talented staff of St Peter's Zomba nurtured all those years ago.
Lusaka and Kitwe
After a time as the Provincial's delegate for Formation (of young Jesuits) and two further spells at the Jesuit Novitiate in Lusaka, I was asked to begin a Centre of Ignatian Spirituality. There followed some years of giving the Spiritual Exercises and training spiritual directors – laypeople and religious in about equal numbers. Unfortunately, this work did not continue when I was transferred to Kitwe in 2012.
Kitwe, the second city of Zambia in terms of population (600,000 and rising), is Bemba-speaking although many people understand Nyanja. One of the blessings of our Centre in Kitwe where I mainly give the Spiritual Exercises, provide counsel and work in safeguarding is that a good part of the work is with young people, third-level students and those discerning a vocation to religious or priestly life. It is a joy to see them grow while integrating their dreams in the fast-changing reality of today.
A Long and Healthy Life
One of my great-grandfathers remembered the Great Wind of 1839 and lived to the age of 99; another was 96 when he died. God has blessed me with good health so I look forward joyfully to further years of Jesuit life and ministry. What has sustained me? Many things, not least the gift of friendship – among them Jesuits, former Jesuits, my own family and many others.