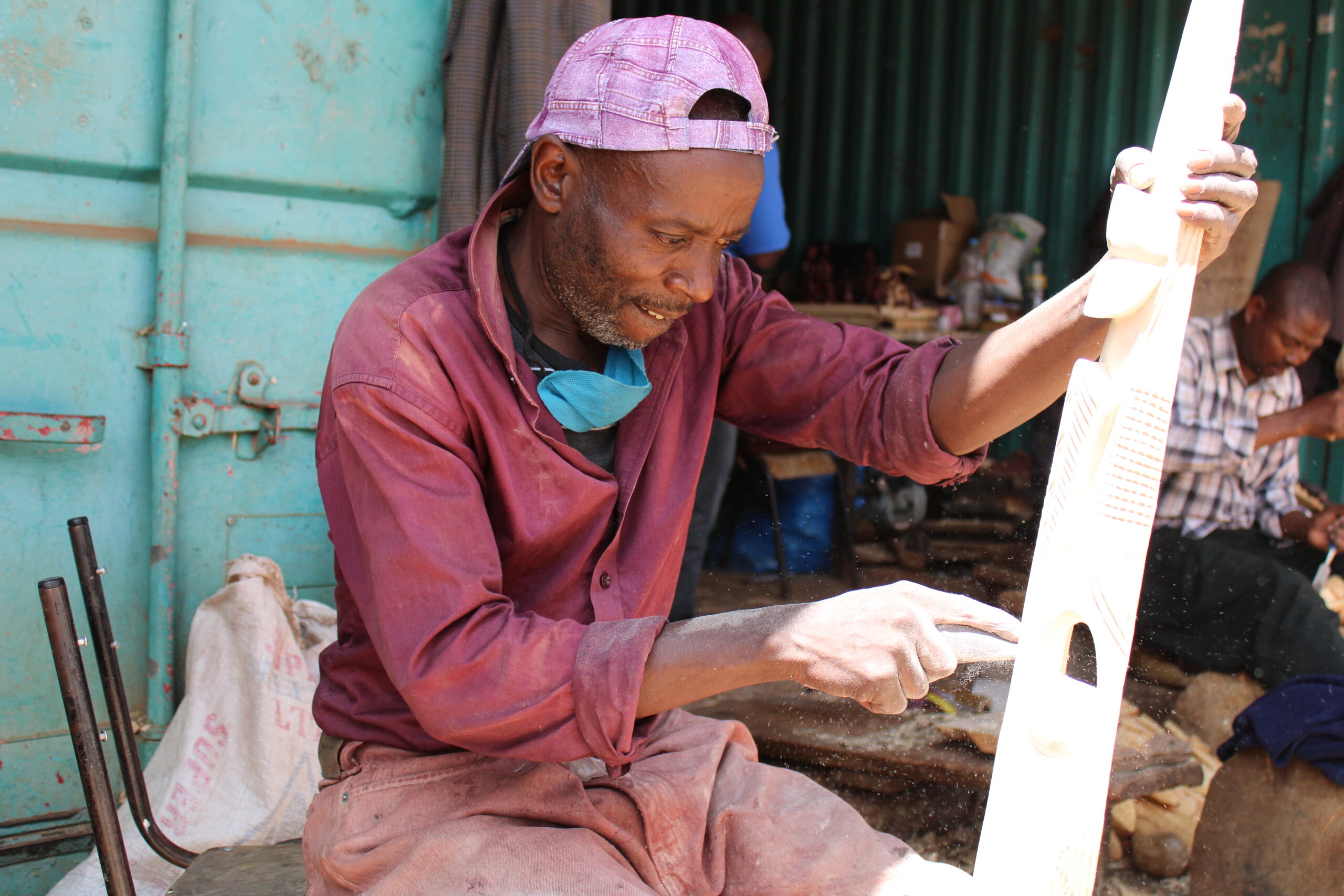 Mikono Refugee Craft Shop has been badly affected by the lack of tourism in Kenya. The shop sells high quality craft items to support people from a refugee background.
People who become refugees have left behind their homes, possessions and livelihoods and arrived in a new country without the means to support themselves or their families. But what they have brought with them is their culture and heritage, and often they have traditional skills which can be used to produce high quality traditional crafts.
Mikono Refugee Craft Shop in Nairobi, Kenya was established as part of a programme by the Jesuit Refugee Service (JRS) to help refugees to earn money by making and selling traditional crafts. The word 'mikono' means 'hands' in Swahili, because the work of many hands goes into producing the wares.
It has 75 suppliers – of more than 10 different nationalities – who are from a refugee background and now live in or around Nairobi. The shop has been in existence since 1993, but its sales have suffered in the last couple of years because the Covid-19 pandemic meant that there were no tourists in Kenya to buy its African crafts.
High Quality Craft Items
The shop has a select range of high-quality craft items, which are hand made using traditional methods. Its homewares collection includes table mats, woven baskets and hand carved wooden serving spoons. It sells some women's clothing and accessories such as bangles, earrings and handbags. There is also a small selection of children's toys.
The shop's Patchwork Collection was born when Triphose, a refugee in Kenya who tailored for a living couldn't afford to buy raw materials. Walking through the streets of Kibera, she noticed all the scraps being tossed away by other shops. She started to collect the scraps, until she had gathered enough to make a quilt.
Since then, Triphose has supplied Mikono shop with beautiful patchwork items including aprons, quilts, cushion covers and clothing. Her resilience in the face of adversity is a good example of how the artisans who supply the shop use not only their crafting skills but also their determination to forge a living to survive in their adopted homeland.
Online Sales Now Faster and More Affordable
Mikono Refugee Craft Shop has a website www.mikono.jrs.global and a Facebook page www.facebook.com/mikonocraftshop making it possible to order online, but delivery from Kenya to a market was expensive and slow. To speed up the process, and bring down postage costs, JRS has now established warehouses for Mikono Craft Shop goods in locations around the world, including Ireland.
Irish Jesuits International buys Christmas cards from the shop each year. Last year we had many compliments on the unique design of our cards, which were made by Wycliffe, a refugee from Rwanda who hand makes each one. If you would like to order some handmade African Christmas cards for this year, please get in touch with reception@iji.ie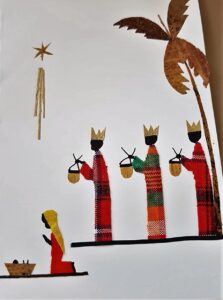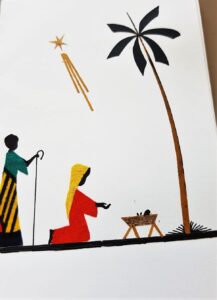 Mikono Refugee Craft Shop is a non-profit social enterprise. JRS bears the cost for all of its overheads so that the artisans who supply the crafts earn 100% of the price of each item. The recent effect that the Covid-19 pandemic has had on sales means that the refugees earned little or nothing from their good during this time. Give them your support to get back on their feet.