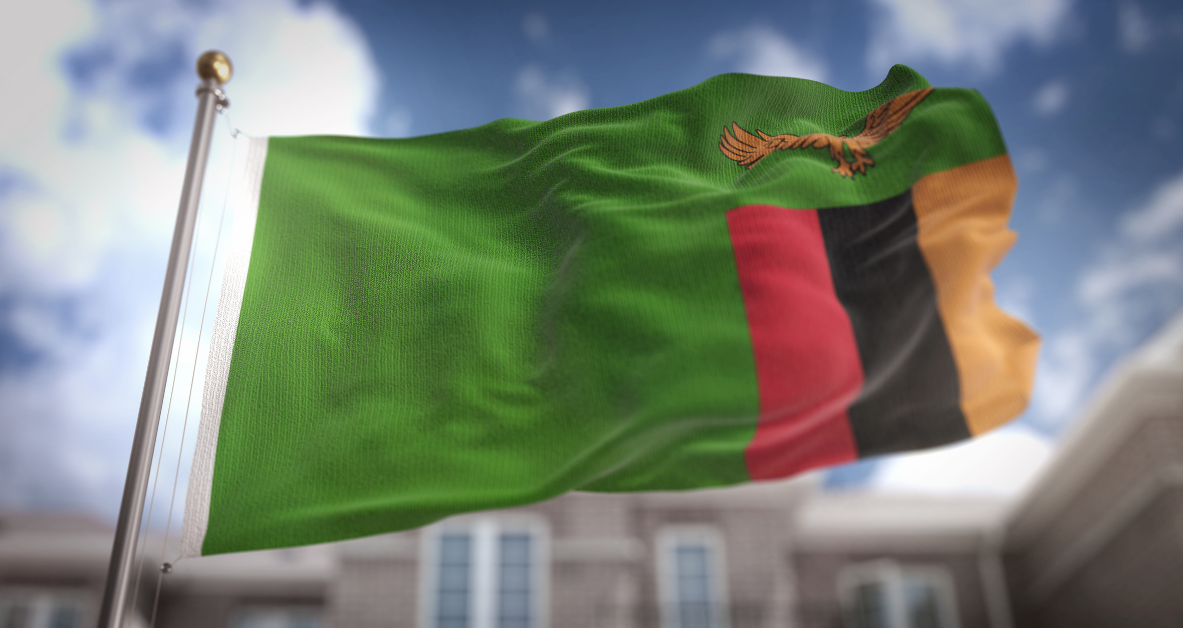 Fr Hector Mwale of St Patrick's College, Maynooth, reflects on his youth in Zambia and the influence on his life of the Irish Jesuits there.
Growing up in southern Zambia, I was familiar with the Irish Jesuit missionaries who worked in parishes and schools. I was privileged to meet and know a number of Jesuit missionaries, most of them helped to shape the course of my life. Three who come to mind are – Fr John Dooley who was our chaplain at school used to organise retreats for youths and faith-building workshops which led me to seriously think about becoming a priest. Fr Joseph McDonald's pastoral commitment was legendary, Fr Bernard Collins played a great role in preserving the Tonga language by publishing the Tonga-English dictionary.
Southern province has been home to a number of Irish Jesuit missionaries. They also live and work in other parts of Zambia particularly Lusaka, Central and Copper Belt provinces. In all these areas, their influence is well known and documented because they have left an indelible mark in their various ministries.
History of Irish Jesuits in Zambia
From the 1950s to the 1970s, many Irish Jesuits arrived in Zambia and were involved not only in building the church but also in nation building as the country was preparing to gain political independence from the British colonial rule. For example, one notable Irish Jesuit, Fr Paddy Walsh, helped to spread awareness among the youth of their need for political self rule. He supported and gave guidance to the young African nationalists in their quest for political independence, much to the consternation of the British colonial administrators. Additionally, the involvement of the Irish Jesuit missionaries in educating young men in the only Catholic secondary school at the time, helped to create a reservoir of the much needed human resource to take up different responsibilities in the newly independent nation.
In the area of evangelisation and pastoral ministry, Irish Jesuit missionaries helped to plant the seed of faith in many parishes in Monze and Lusaka.  Bishop James Corboy, an Irish Jesuit who became the first bishop of the newly created diocese of Monze played a major role in shaping the pastoral dimension of the new diocese. With help from Jesuit missionaries, most of whom were his students in his days as Rector at Milltown Park, the diocese built an extensive education and development system which is yet unmatched in the history of evangelisation in Zambia. Bishop Corboy also founded an indigenous religious congregation and the sisters' ministries in education, health and social work have added great value to the evangelisation efforts of the diocese of Monze.
Involvement in Education
As stated earlier, the influence of the Irish Jesuit missionaries exerted a positive influence on nation building, through their involvement in the education sector. Their commitment to duty left a big impression on their learners, some of whom decided to become Jesuits.  Paul Lungu is one such person, who became a Jesuit and later succeeded Bishop James Corboy as the next bishop of Monze. Learners who passed through Jesuit secondary schools speak fondly of Fathers Tom McGivern, Donal McKenna, Brendan Carmody, Denis Flannery, Jerry O'Connell and many other Jesuit teachers.  Irish Jesuit missionaries have also been involved in college and university education. One notable example is Fr Michael J. Kelly a long-time professor at the University of Zambia, who led a group of educational experts in the 1990s to formulate the country's best known education policy titled Educating our future. Fr Clive Dillon Malone is another long serving professor at the University of Zambia who has contributed enormously in the area of university education in Zambia.
The preservation of traditional Zambian culture amidst the influence of modernity has been another preoccupation of Irish Jesuit missionaries. At Mukanzubo Cultural Institute, on-going research is being conducted to seek ways of preserving cultural values which are compatible with gospel values. Through the Cultural Institute, Fr. Frank Wafer's ministry of inculturation and promotion of traditional Tonga music in liturgical worship has helped to create a favourable meeting point between faith and tradition of the local people.
Another influence of the Irish Jesuit missionaries was in the area of vocation promotion and formation of the local clergy. With Bishop James Corboy's desire to see a Church which was self-ministering and self-propagating, he took a keen interest in promoting vocations among the local people. Other Jesuit missionaries joined him in this cause, notable among them, Fr Dennis Flannery who travelled widely to promote vocations to the priesthood. To this day, his name is synonymous with vocation promotion. His efforts and the efforts of many other missionaries who promoted local vocations have paid off because there has been a steady  increase in the number of Zambians going for priesthood and religious life.
Prayer and spirituality have been cardinal in the work of the Irish Jesuits.  The Centre for Ignatian Spirituality managed by Fr Peter Carroll is one such example. Furthermore, they have formed Christian Life Community (CLC) groups to promote Ignatian spirituality among their lay collaborators. Irish Jesuit missionaries also did commendable work in establishing the Pioneer movement which is helping to create awareness about alcohol abuse among young people. At present, Fr Charles Searson is the national coordinator of the movement.
The Irish Jesuits have played a significant role in helping to uplift the living standards of the people. Their conviction of a person-centred evangelisation is evident through their efforts to promote integral human development by creating various programs aimed at transforming the spiritual, human, social, political and economic life of the people in society. Here, the role played by Fr Fred Moriarty in monitoring these development programmes in Monze diocese cannot go unmentioned.
The Church in Zambia will always remain grateful to all the Irish Jesuit missionaries for their critical role in making Zambia what it is today. We stand tall on the shoulders of these giants of evangelisation whose works are still visibly present among us.  As their numbers continue to dwindle, the church in Zambia is being challenged to continue this calling with a reawakened missionary spirit which the Irish Jesuits have always had. The church in Zambia now has to become a missionary presence to its own people.
Fr Hector Mwale