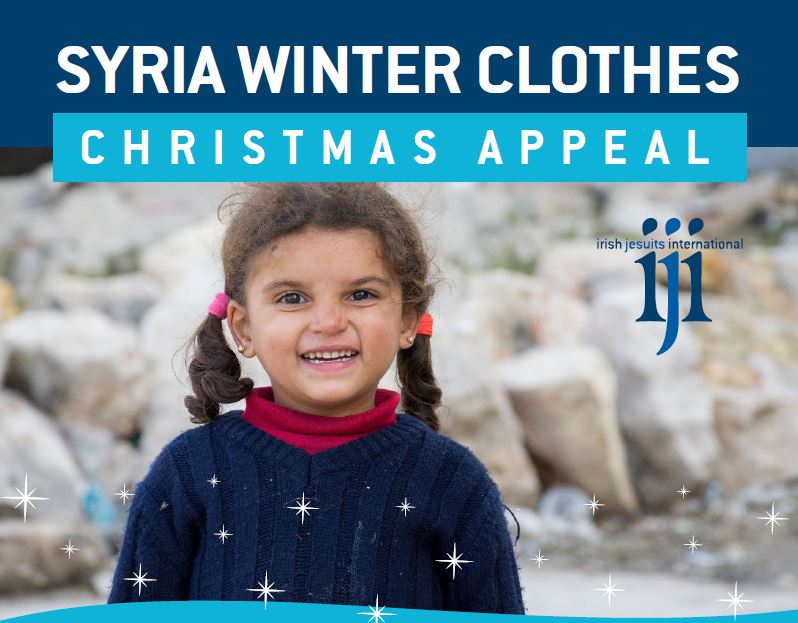 In Syria this winter, children like this little girl are at risk of hypothermia because they do not have warm clothes. For their parents, this threat to their lives is a bigger worry than the war.
Sammar is a mother of two children who attend a JRS education programme in Damascus. Since her husband and mother were killed in a rocket attack during the war, they now live in a partially-constructed apartment block, without running water or electricity.
Because Sammar and her children live in poorly insulated housing with no heating, the drop in temperatures in the winter months will add enormously to their fight for survival. She can't afford the equivalent of €15 for a good winter jacket or €3 for thermal underwear for her children when she is already struggling to buy them food.
JRS is distributing winter clothing kits this Christmas to more than 2,000 children who attend their education programmes, because no mother should have to choose between feeding or clothing her children.
Help to keep a Syrian child warm this Christmas by giving a gift of winter clothing 

Photo: Jesuit Refugee Service MENA