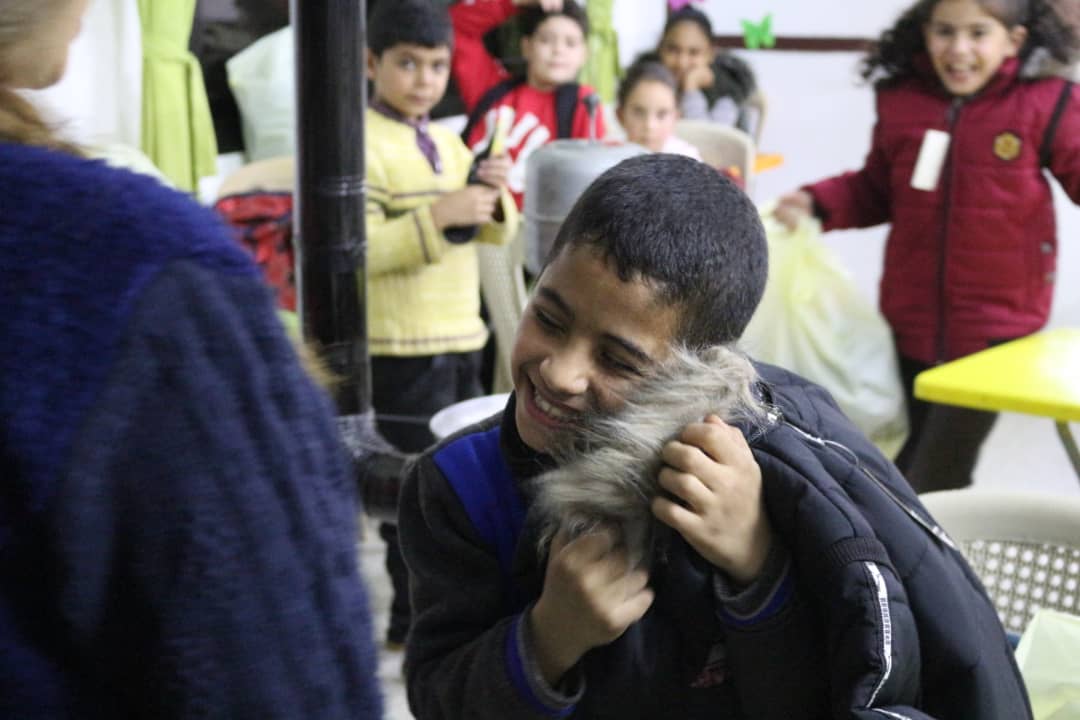 Syrian Winter Appeal update
These past winter months have placed children and their families in harsh and dire living conditions as sub-zero temperatures has meant Syrians in poor insulated homes and sub-standard housing are at extreme and vulnerable risk. With a lack of electrical heating and the prices and availability of fuel being unobtainable, vulnerable families have been pushed into desperation as they struggle to keep warm. The average salary for Governmental sector employees is 75,000 Syrian Pounds (18€) per month, which makes winter clothing one of the hardest things a mother or father can secure for their family in Syria. One jacket can reach up to 30,000 Syrian Pound (8€) which is almost half the salary per capita, let alone the struggle for a family of 5 children providing jackets for 150,000 Syrian Pound (37€). War and conflict and the destruction of infrastructure and livelihoods has left the Syrian economy in tatters meaning even the most basic necessities such as shoes and coats are inaccessible to many. The Jesuit Refugee Service (JRS) centres have become a lifeline to vulnerable families.
THANK YOU!
Over the winter months, your generosity has meant hundreds of vulnerable children have received life-saving winter kits to keep them warm and protected from the freezing cold. The winter-kit reached 786 children in Damascus, containing jackets, underwear and winter hats. In Aleppo, 521 children received jackets and shoes and in Homs and Al-Kafroun, 584 children received kits containing sweaters, pyjamas, underwear and socks! All kits considered the specific needs for each age group and all the children from each centre got to choose the colours they liked most for each high-quality piece of clothing which they will wear to cope with the cold indoors at home as well as outdoors.
Although such a seemingly small gift – the winter clothes appeal hasn't just protected children from dangerous temperatures but has lifted their spirits also. One of the children from Bab Sebaa was joyfully shouting "It's warm! It's warm! It's warm!" while rubbing his hands on his arms to feel the jacket. In the JRS centres, rooms echoed with the laughter of the children and it was said that the space felt too small to contain their joy and that of team members.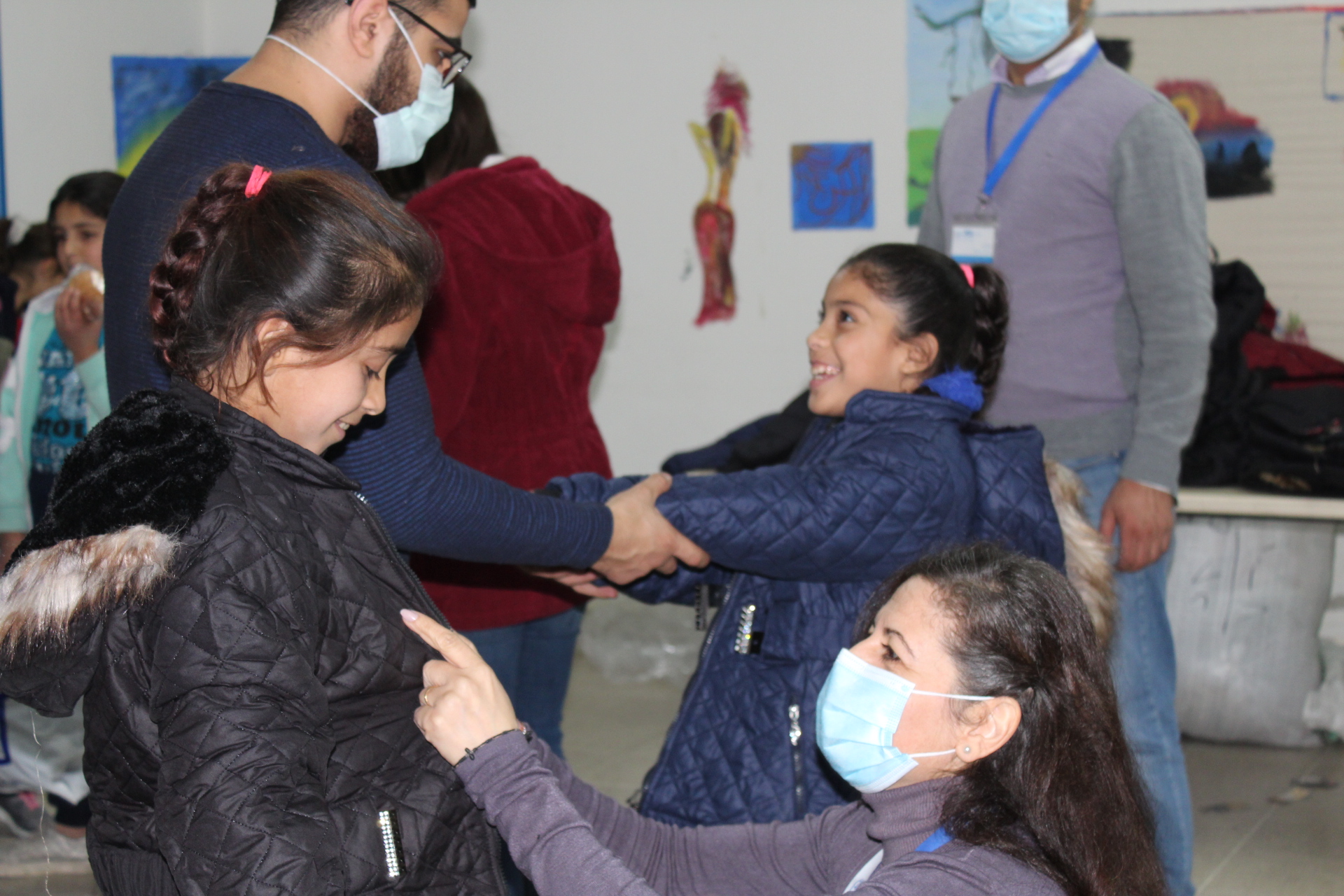 Across the JRS centres, many of the children were seen dancing and crying. One of the team members encountered a sibling of one of the children from the educational program in the streets of Al-Kafroun wearing the same jacket because his brother shares it with him when he doesn't have classes to attend at the centre. "I am wearing the jacket and the pair of trainers to school" explained Ali, from Aleppo.
From the words of one mother who had been sick with worry over the cold winter months:
"Thank you for thinking of us, our needs, and our children without us even asking. You are very close to our hearts and you take care of us and our children"
With your help and kind generosity, our winter appeal reached vulnerable families and meant parents and children already suffering from so much already could be protected through the harsh winter. This appeal not only saved lives but brought comfort and smiles on the faces of local children. From all of us at IJI and JRS – we thank you!
Author: Jesuit Refugee Service Syria.
Photos: JRS Syria/A picture of joy. Children receive winter coats at one of JRS Education centres in Syria.