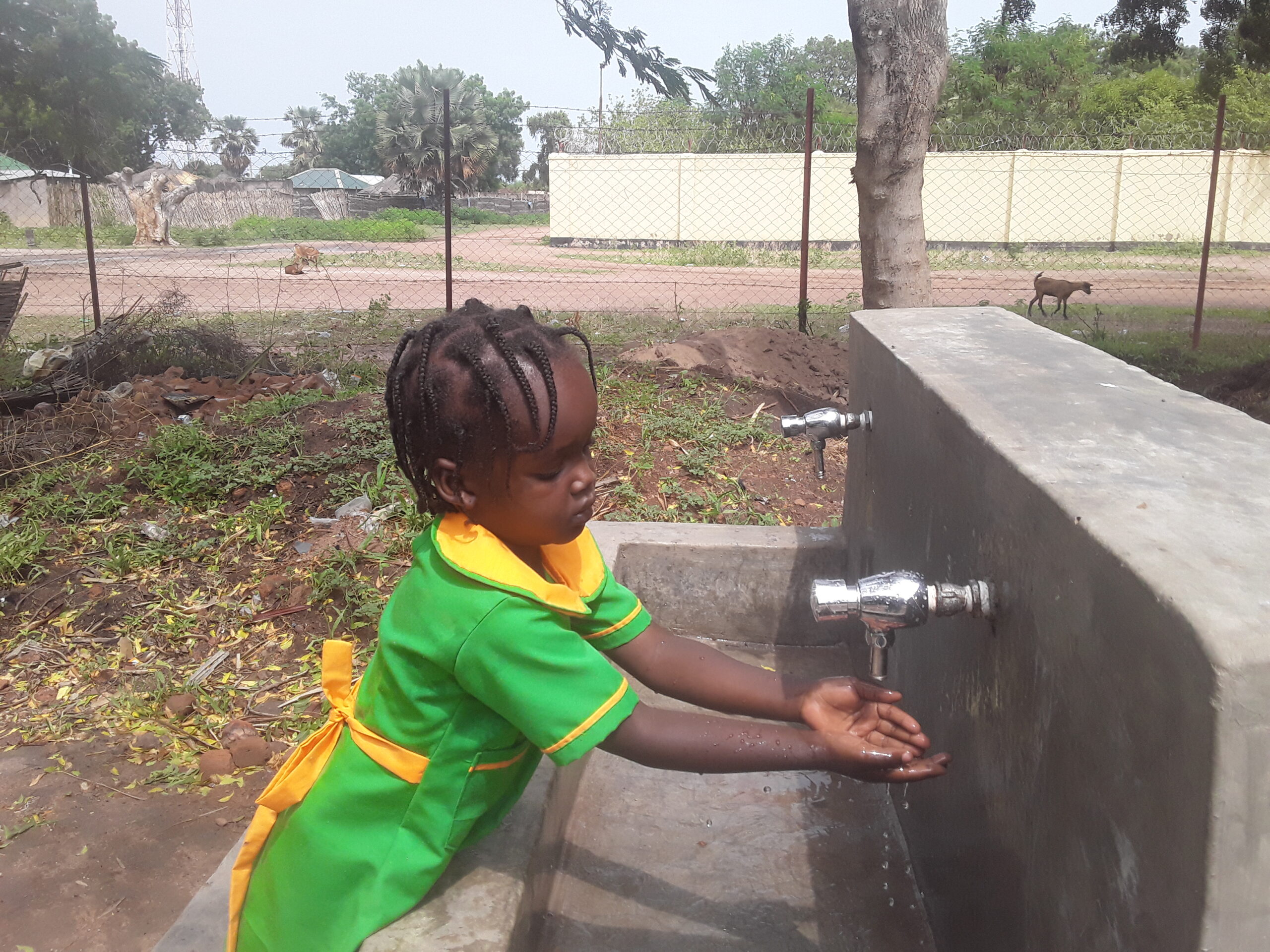 On World Water Day, we look back on our projects that focused on health and wellbeing.  
As they say, 'water is the source of life' (and whiskey too!) and is the driving force of all nature. This year the United Nations decided that in 2022, we would focus on groundwater with the theme: 'Making the invisible visible'. 
Groundwater is a vital resource that provides almost half of all drinking water worldwide, about 40% of water for irrigated agriculture and about 1/3 of water required for industry. It sustains ecosystems, maintains the baseflow of rivers and prevents land subsidence and protects freshwater from the sea (UN IGRAC, 2022).  
Groundwater is vital most of all to communities without access to safe water especially in times of drought and although out of sight and out of mind – it is a natural resource we need to protect as climate change brings rising sea levels and seawater intrusion means we lose vital freshwater. Although vulnerable communities are suffering the effects of climate change, such water devastation will affect us all if we do not adapt and act in ways which are sustainable and conscious of our activities, of industry and our agriculture on the Earth.   
Enhancing groundwater storage and allowing water sources to recharge are practical solutions which require building infrastructure and modifying landscapes to sustain freshwater levels. This is not without its challenges and requires resources that many who need assistance in the global south are without.  
At IJI we recognise the need to approach climate action where fairness, equity and justice go hand in hand.
Climate justice is about bringing solutions to care for our common home that recognises the injustices that have shaped our world and our relationship with the natural environment. "African nations are responsible for an estimated 4% of greenhouse gas emissions, but are increasingly on the frontlines of the most devastating climate impacts, including lethal droughts and floods" (Forbes, 2022) –
Rich nations need to acknowledge the unfair burden upon developing nations who are paying for the mistakes of the global North and the international community must act to support the global south in their efforts in climate action.  
At IJI we acknowledge this call for fairness and outreach and thank our supporters who continue this journey with us through a number of development projects across the globe from flood relief in South Sudan and India to sustainable farming projects in Malawi and the right to water in Zambia.  
Last year during the pandemic, we supported vulnerable communities in a slum in Kenya.  Kangemi is an informal settlement in a valley on the outskirts of Nairobi. It has a multi-ethnic population of more than 100,000 people. Inhabitants of Kangemi are poor, many work in the informal economy living day to day on their wages. Sanitation is a problem in the settlement, a lack of sewerage systems and clean water supplies made it difficult for people to stay safe from Covid-19 and other communicable diseases. 
Listen to the story and find out how the gift of water and sanitation saved lives: