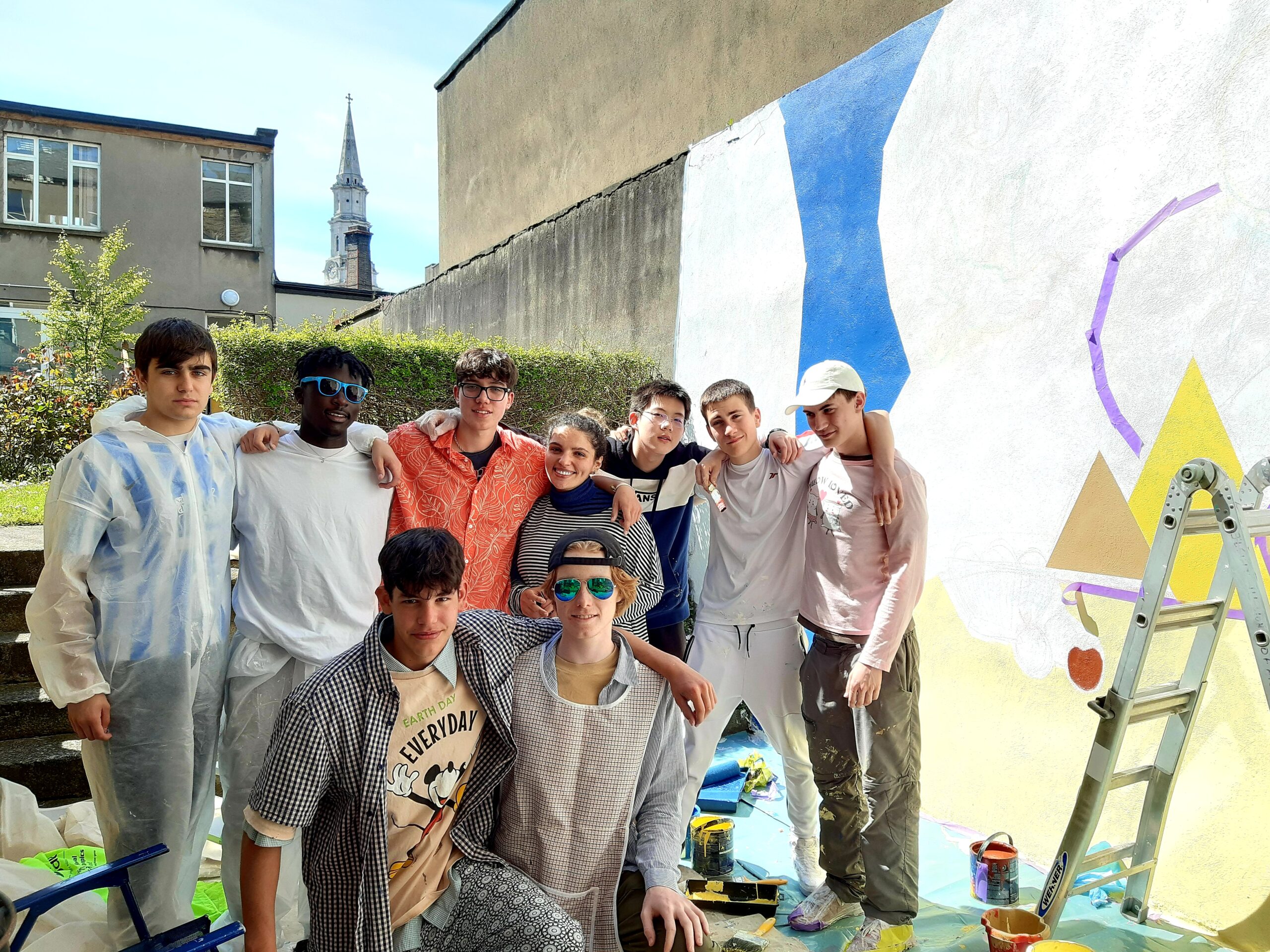 In 2015 Pope Francis spoke of the need for all of us to care for our common home. In his groundbreaking encyclical letter, Laudato Si, the Pope calls on humanity to listen to "the cry of the earth and the cry of the poor" 
"The climate is a common good, belonging to all and meant for all" Pope Francis. 
The entire world is facing a climate crisis and young people especially are fearful of a future where the planet's climate due to global emissions is becoming increasingly hostile and erratic and rising sea levels means mass flooding and devastating displacement across all continents.  
This bleak future, warned by climate scientists for decades, may appear hopeless but there is a chance where through collective action we can prevent further global warming and even, in some circumstances, reverse the negative impact of human activity on the Earth. (European Commission, 2018; Herring, 2022)  
The youth of today will be facing a devastating climate emergency if we, as an international community, do not take action and address at all levels of society the ways in which we live. 
"African nations are responsible for an estimated 4% of greenhouse gas emissions, but are increasingly on the frontlines of the most devastating climate impacts, including lethal droughts and floods" (Forbes, 2022). Despite the global south contributing the least to rising sea levels and the devastating effects of climate change – the developing world face the brunt of the climate emergency facing us all.  
Businesses globally need to step up and change practices in ways which promote sustainability, reduce plastics & act on climate justice where corporations and developed nations step up to support vulnerable communities already suffering in our climate crisis.  
 The core message of Laudato Si is focused on a coming together and addressing this unfair burden in how we approach climate action which will not only aid those most vulnerable but work towards a better, safer and sustainable future for children and young people across the world.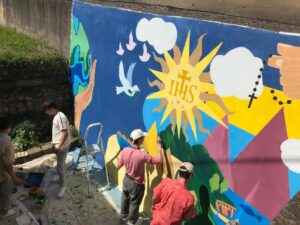 In the first week of May, impassioned art students from Clongowes Wood College painted a #LaudatoSi mural in our IJI garden – the mural, of their design, represented Mother Earth and the need for us to care for our common home. The art students worked tirelessly even during a sudden downpour and their passion, teamwork and dedication shone with each brush stoke! 
 The art students were joined by Syrian Fine artist, Manar Al-Shouha, an asylum seeker who fled her home. You can find her art on Instagram @manar_mervat.art and read her story: here 
 From all of us at IJI we would like to give a big thank you to art students: Eoin, Benedict, Alfonso, Javier, Cyril, Liam, Daniel & Allen for their amazing work last week and thank you to Clongowes teachers Sean O'Rourke and Elisabeth Clarke for organising and having those class discussions on climate action! 
 A special thank you goes to our commissioned artist, Manar, who the boys personally thanked with a bouquet of flowers. 
For more on our projects that focus on sustainability and caring for our common home: visit: www.iji.ie/news/  
 If you would like to connect with us to help fundraise for our development projects and build school partnerships contact Joe, IJI Communications Officer: [email protected]