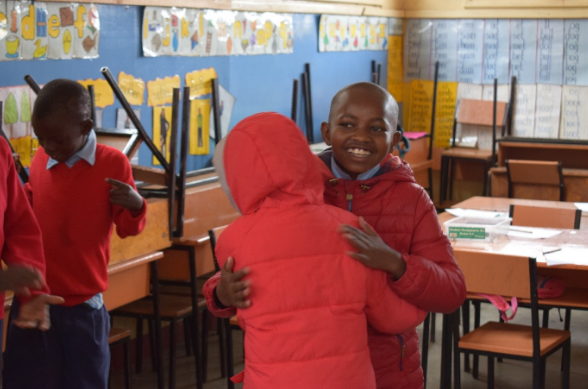 The theme of #IYD2022 is intergenerational solidarity and the recognition that both older and younger generations have more in common then one would think. To achieve the Sustainable Development Goals (SDGs), the world needs to leverage the full potential of all generations as sustainable development is impossible if it is not inclusive of everyone, especially the voices in society that are often ignored. 
In line with the SDGs, the United Nations has called for partnerships and global collaboration that leaves 'no one behind' and to focus on 'building back better' after the devastation of COVID19 and escalating climate change.  
At IJI we believe in 'leaving no one behind' which is why we focus on marginalised and impoverished communities and build long lasting partnerships which has sustainable development in mind. With specific focus on women and children, last year 54% of the people we served were female and many of our projects in partnership with local parishes and development agencies is about building brighter futures. 
Upendo is the name of an educational and rehabilitation programme based in Kangemi, a slum, home to more than 100,000 of Nairobi's poorest people. The Programme's main objective is to rehabilitate, educate, and integrate orphaned and abandoned children and low-income families who face various abuses within the Kangemi district.  
Since 1995, the programme has supported the education of vulnerable children. Our director, John Guiney SJ, founded Upendo after witnessing the hardship and suffering of the poor while based there for over a decade. Single mothers were often forced into the street to feed their children and HIV was rife, often leading to children losing their guardians and ending up on the street desperate and vulnerable to abuse.
John rallied the local community and gathered St Joseph's parish to identify Kangemi's most poor and vulnerable and outreach began to save the lives of children. The programme since then has grown immensely, through IJI support among other partners, to building livelihoods and brighter futures.  
Projects like these mean the world to children like Henrietta as Upendo not only supports immediate needs such as food and clothes but gives vulnerable children an education and a chance at a brighter future. 
To support Henrietta and other children in Kangemi, visit our donation page: here.